A History of Handa Opera on Sydney Harbour
Ten years of Sydney's most spectacular arts event.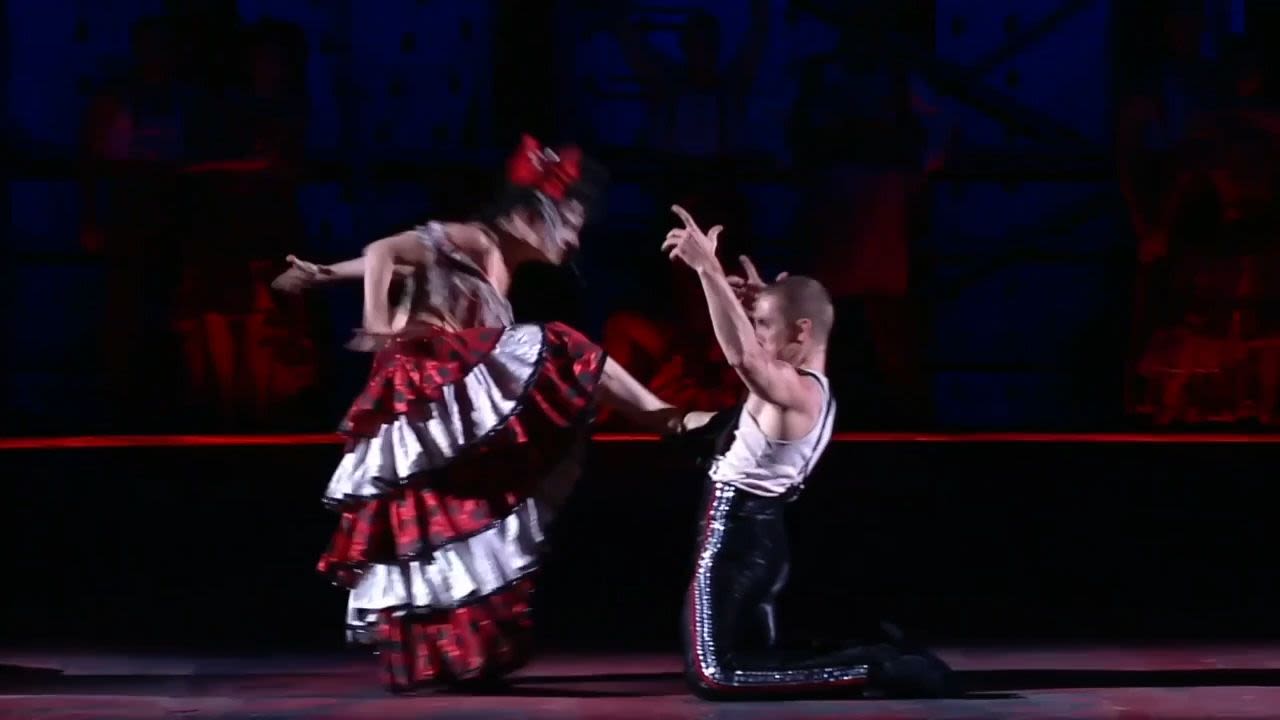 La Traviata (2012 & 2021)
The story of Violetta Valéry, the famed courtesan who dreams of being more than Paris's favourite party girl, was the perfect way to launch Handa Opera on Sydney Harbour. Verdi's luscious opera juxtaposes the glamour and excess of Parisian high society with a story of devastation. It's timeless, heartbreaking and features some of the most infectious music ever written.
Designers Brian Thomson and Tess Schofield drew inspiration from the 1950s, with gorgeous, sleek gowns and a set design that forced Violetta to confront her own reflection as she watches her life transform irreversibly before her very eyes.
We revived the production again in 2021 with a re-imagined version by young director Constantine Costi.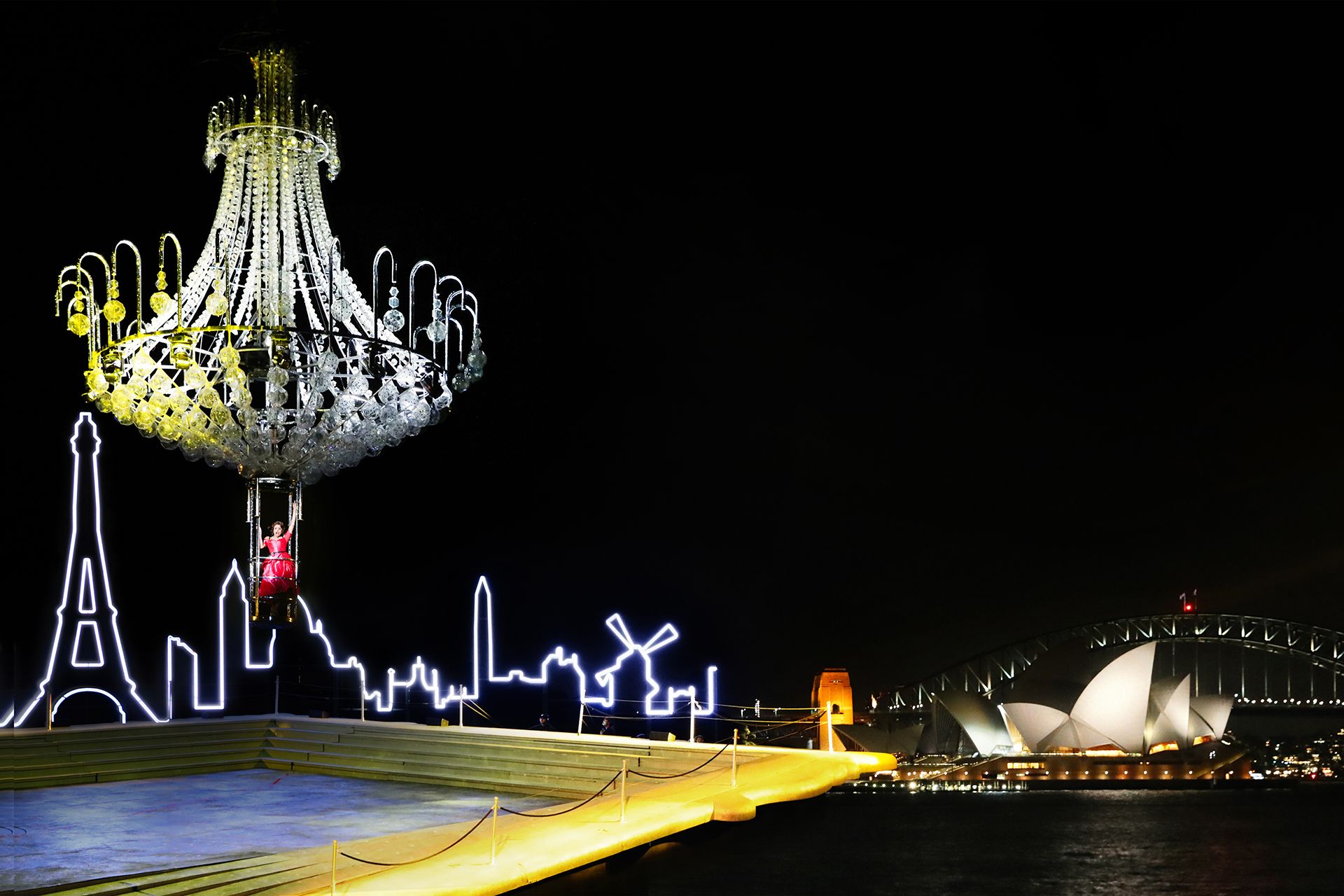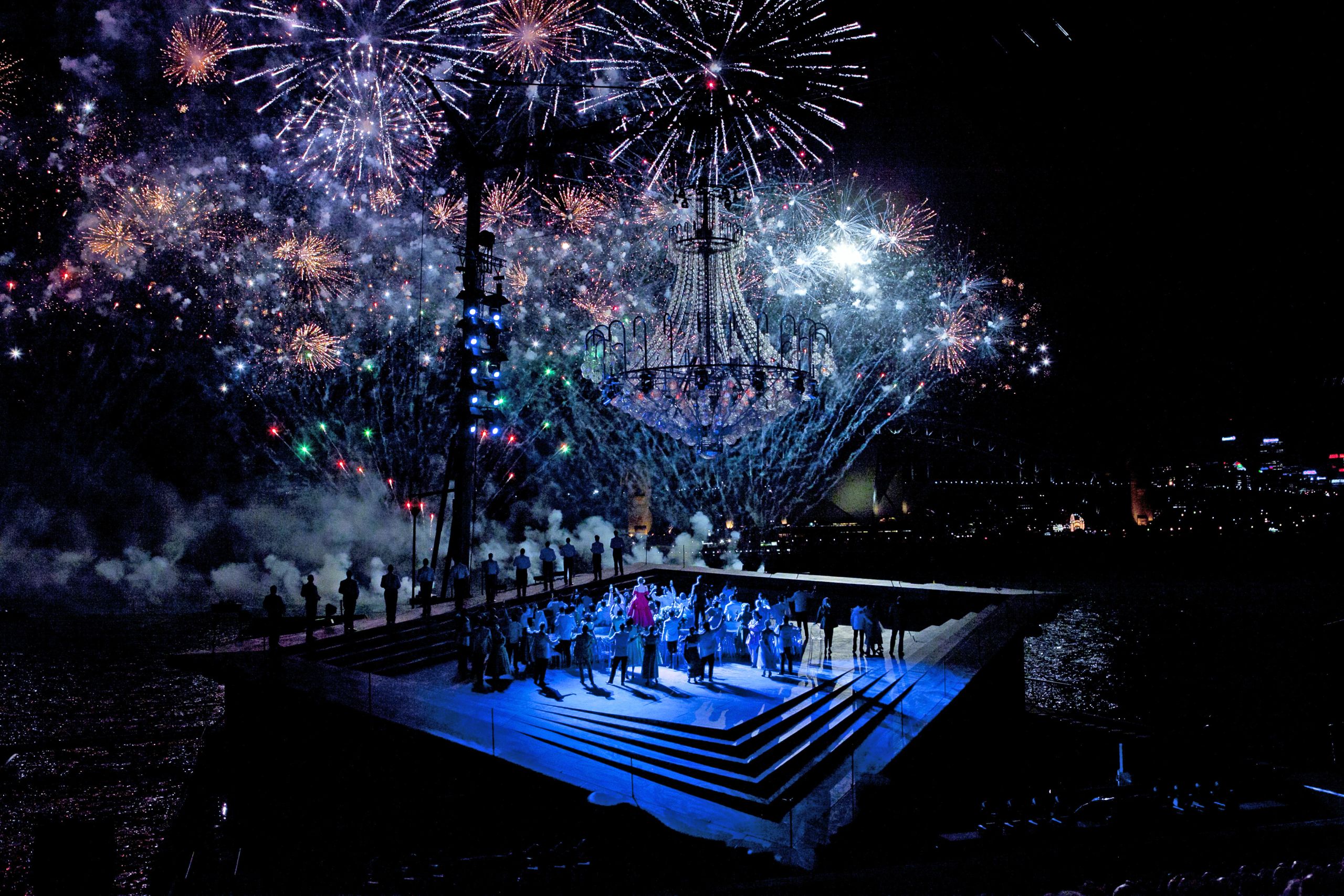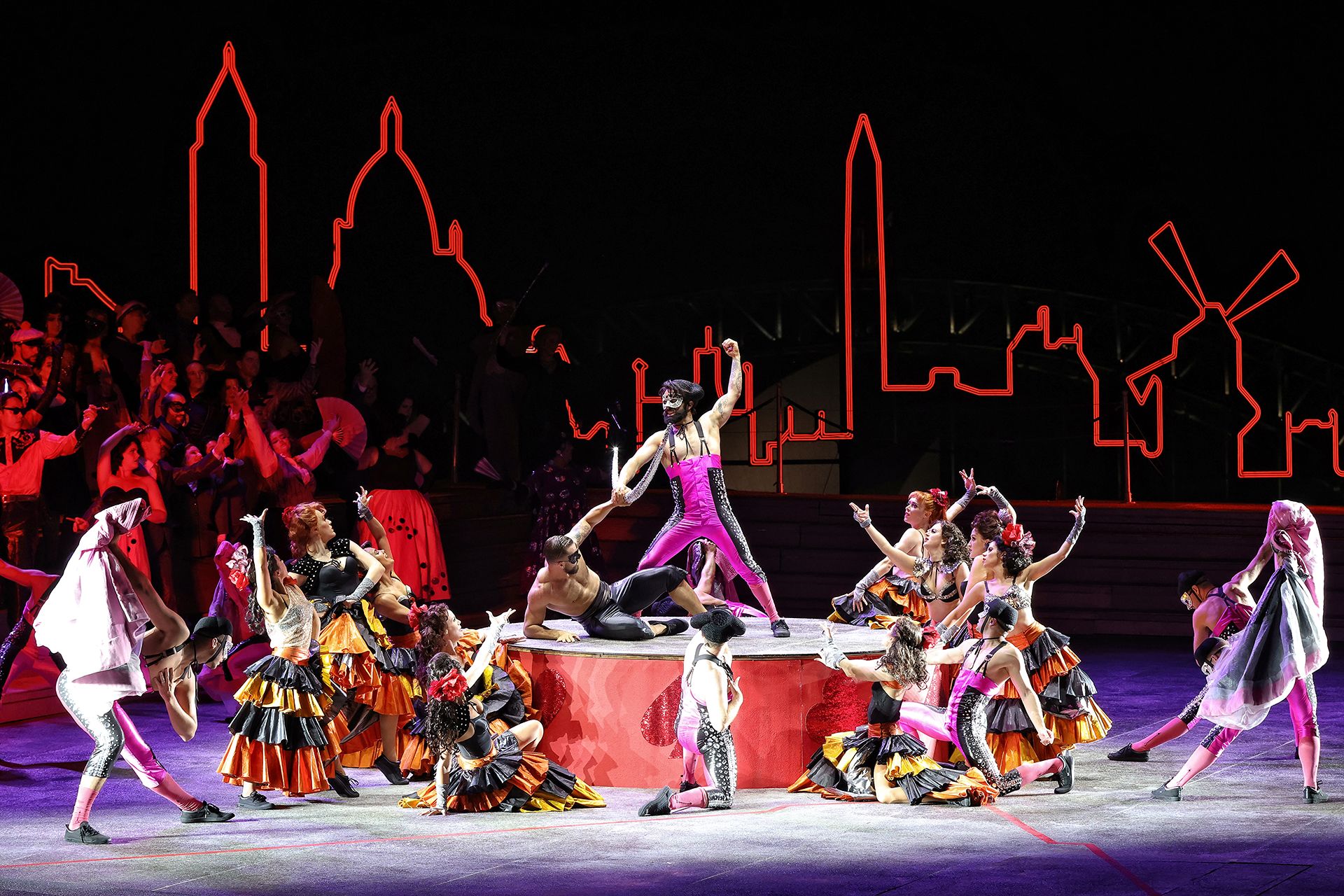 Item 1 of 3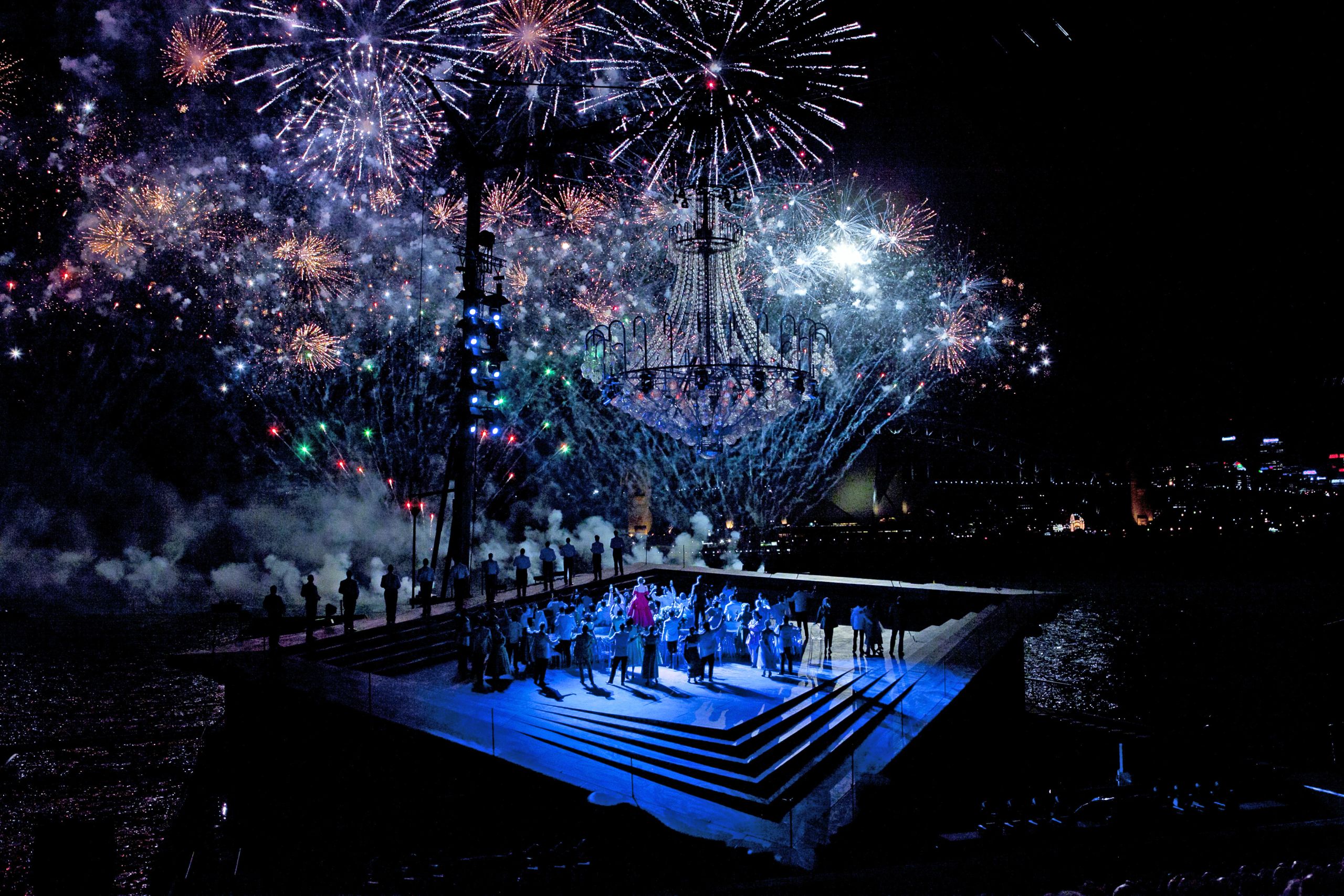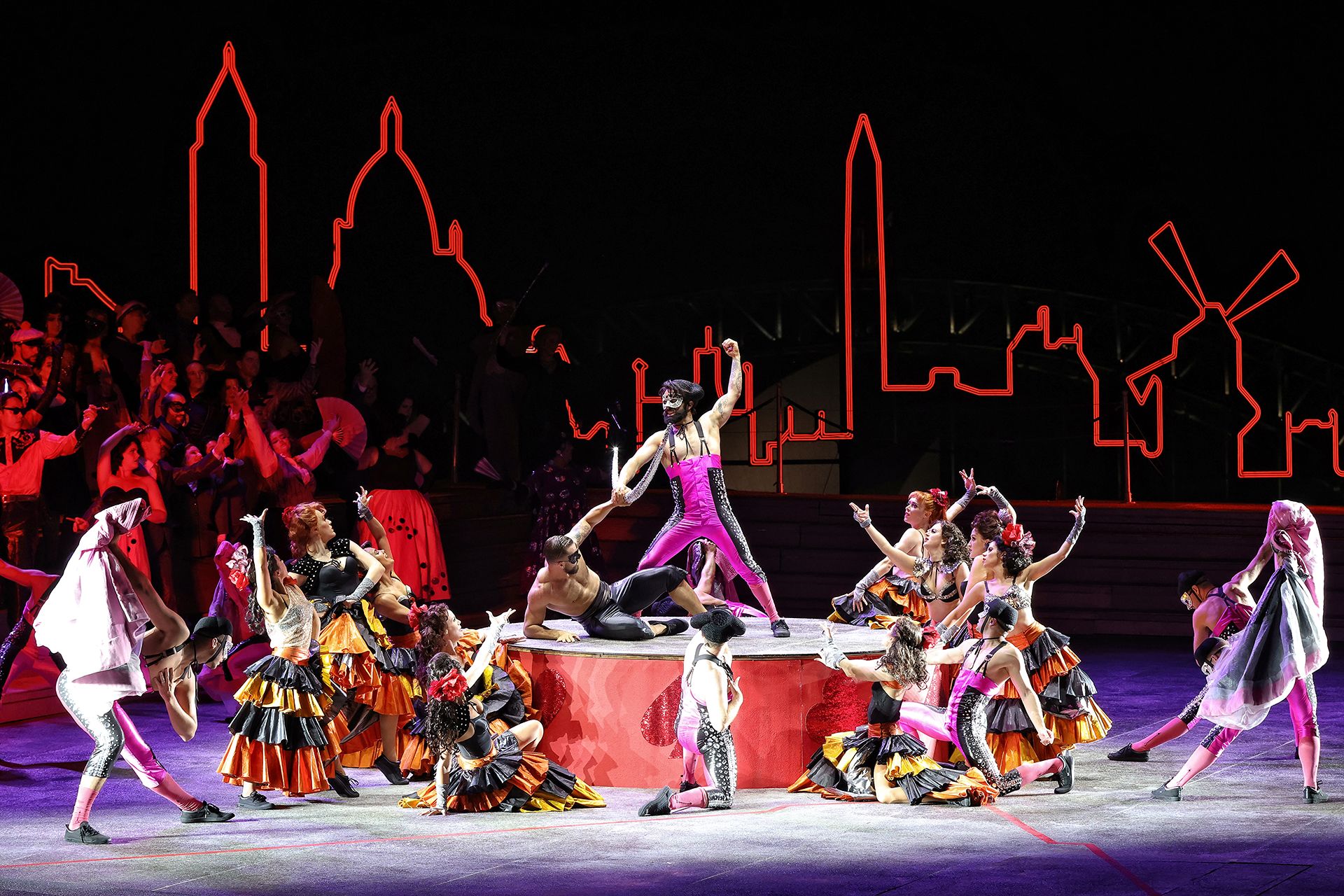 Carmen (2013 & 2017)
Bizet's wildly popular opera throbs with the heat of a sweltering Spanish summer. So where better to stage a new production than by the water of the world's most beautiful harbour? Gale Edwards' production was driven by the rhythms in Bizet's score, while Kelley Abbey's magnificent Broadway-style dance numbers brought Carmen's story to life.
The production was so successful that it returned in 2017 with a new cast telling the story of opera's original femme fatale and the men who dare to fall for her.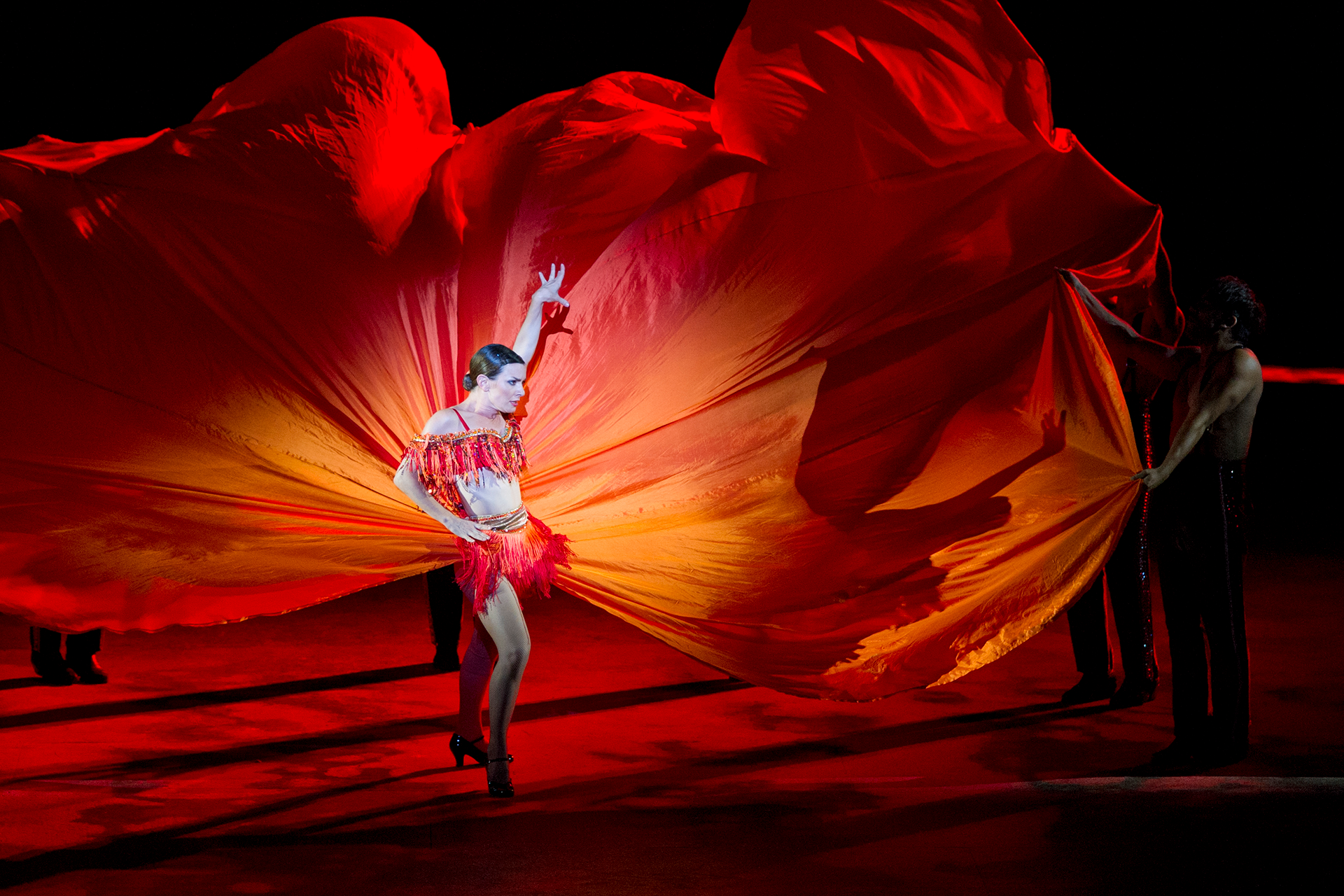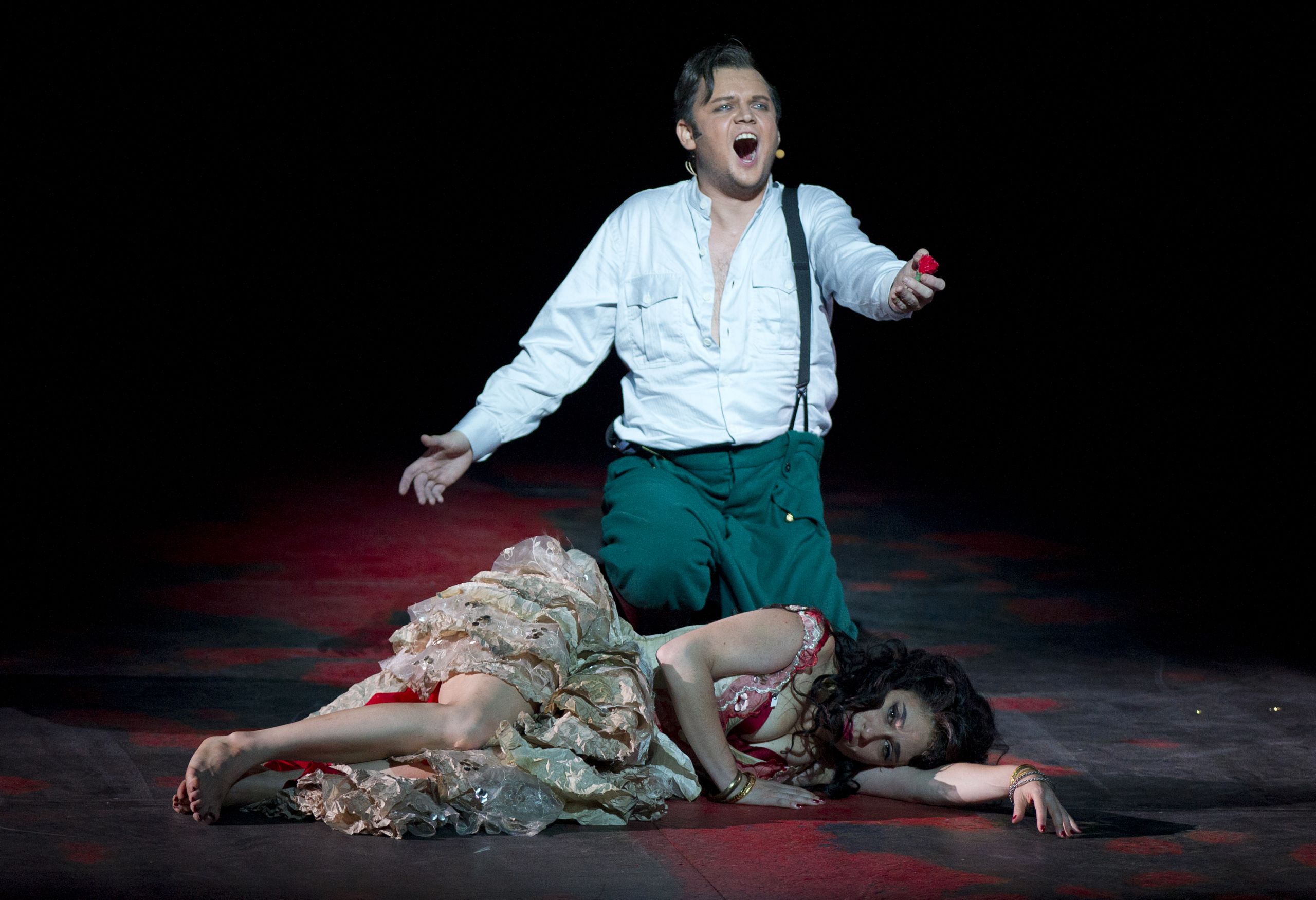 Photo: Lightbox Photography.
Photo: Lightbox Photography.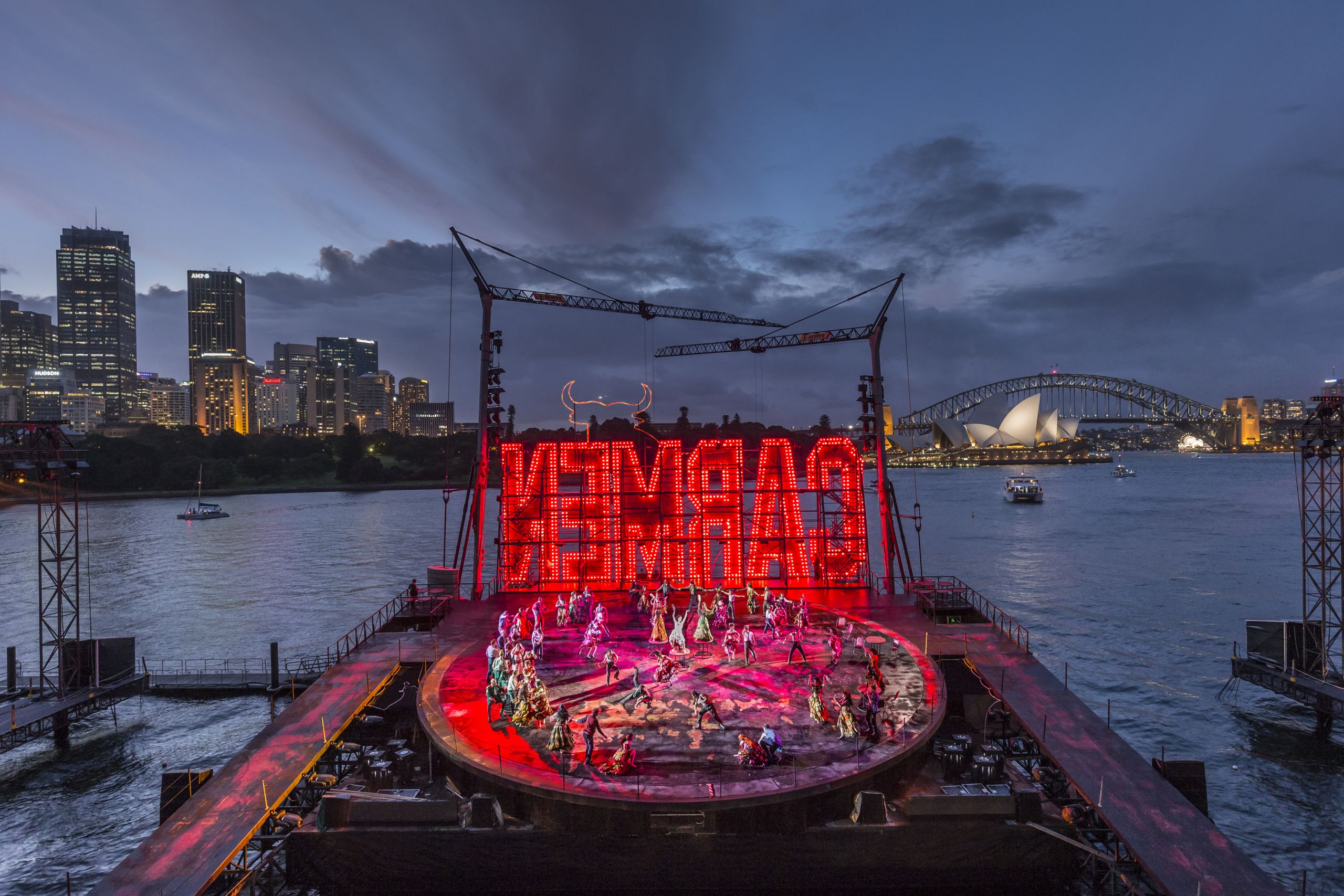 Item 1 of 3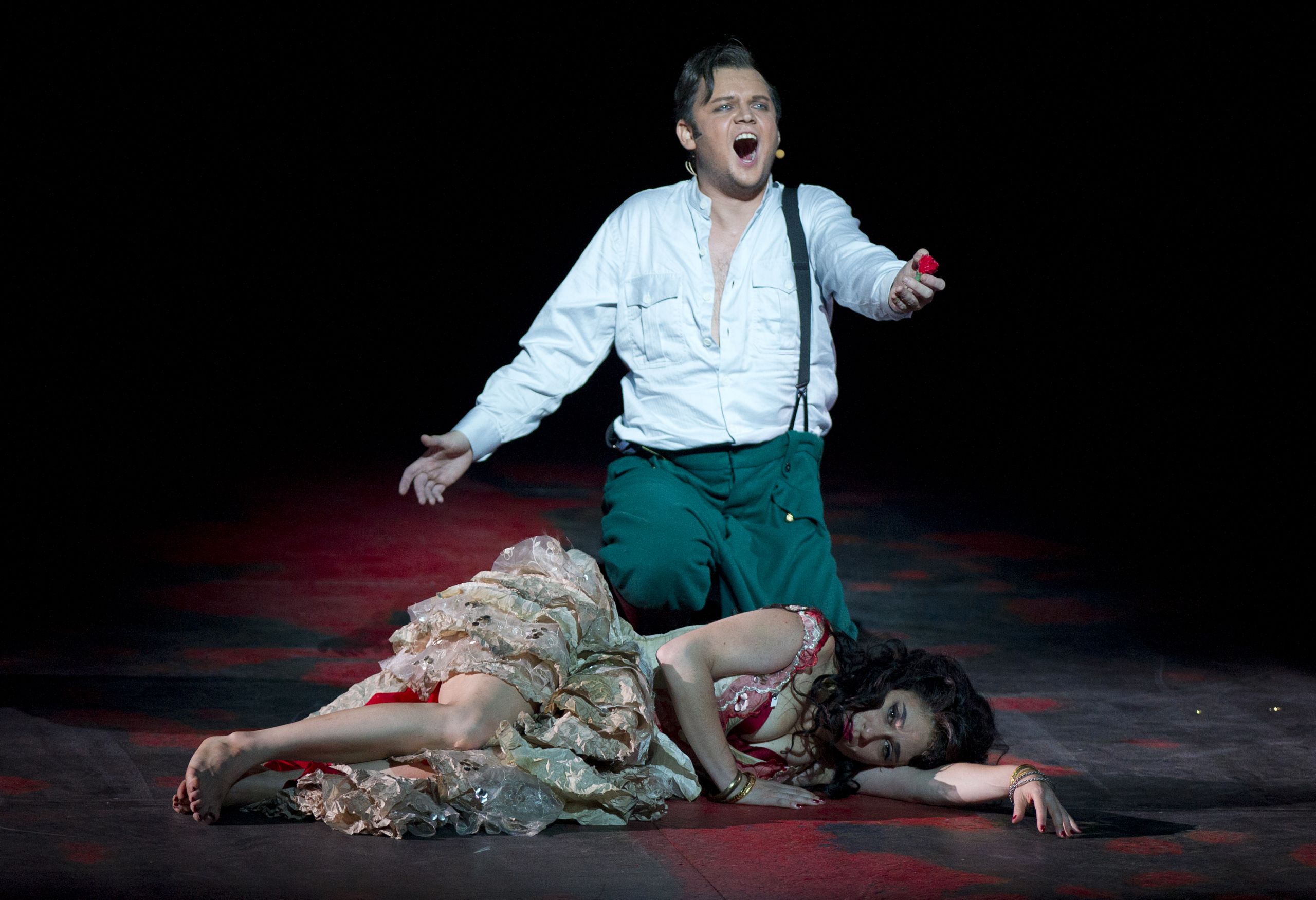 Photo: Lightbox Photography.
Photo: Lightbox Photography.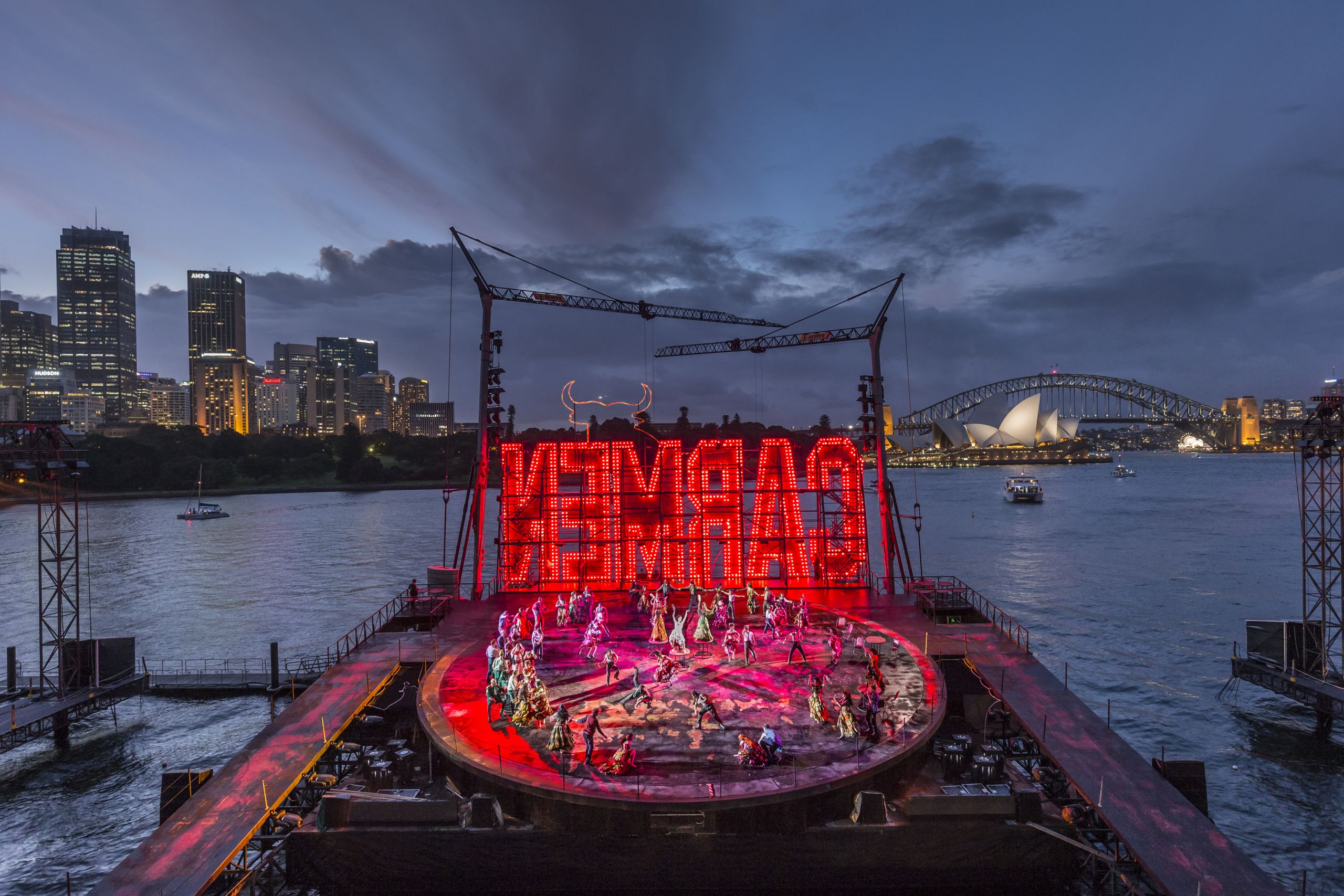 Madama Butterfly (2014)
Revolutionary Spanish theatre company La Fura dels Baus brought a confronting new perspective to Puccini's Japanese tragedy in this bold staging of Madama Butterfly.
Director Àlex Ollé tackled the darkness of Puccini's story head-on. Although he retained all the beauty of the score and the idyllic Japanese town where this story takes place, Ollé brought a critical eye to the relationship between the young Japanese girl, Cio-Cio-San, and Pinkerton, the American naval officer who promises a life of happiness but brings only pain and destruction. In this version, Pinkerton was reimagined as a kind of property developer, transforming the natural beauty of the site into a man-made environment.
Facts and figures
A grassy hill covering the stage in the first act was covered in 1,300 square metres of perfectly-trimmed artificial grass and a real bamboo forest, grown in northern NSW.
We hired a traditional kimono dresser to train our behind-the-scenes staff in the ritual of layering fabrics.
The inflatable sun which rose over Sydney Harbour was 12 metres in diameter, while the moon measured six.
There was, in fact, a man in the moon: a technician known as the "orb master" tasked with inflating the impressive prop.
The team
Conductor: Brian Castles-Onion
Director: Alex Ollé
Cast
Cio-Cio-San: Hiromi Omura and Mariana Hong
Pinkerton: Georgy Vasiliev and Andeka Gorrotxategi
Suzuki: Anna Whitney and Victoria Lambourn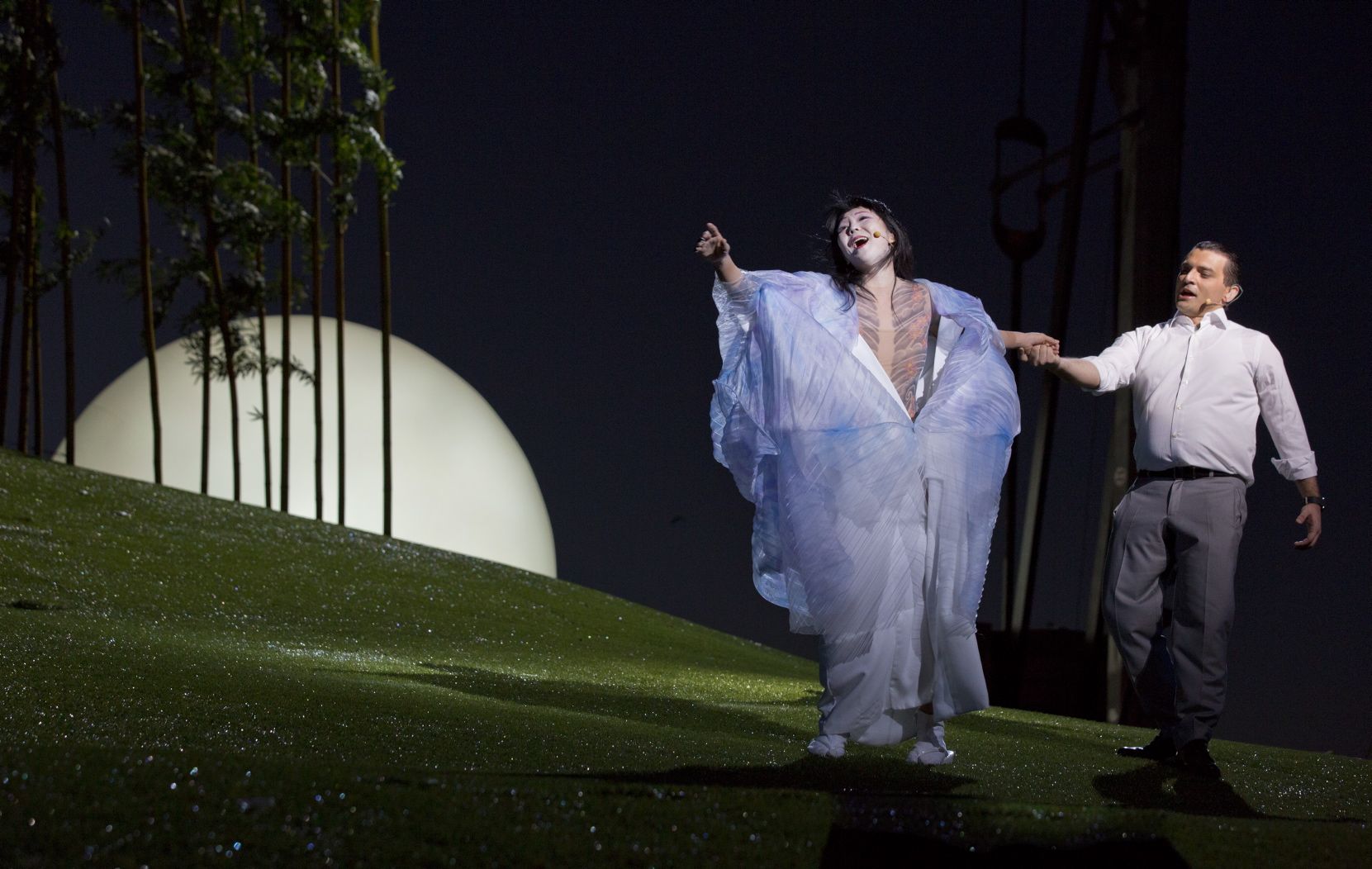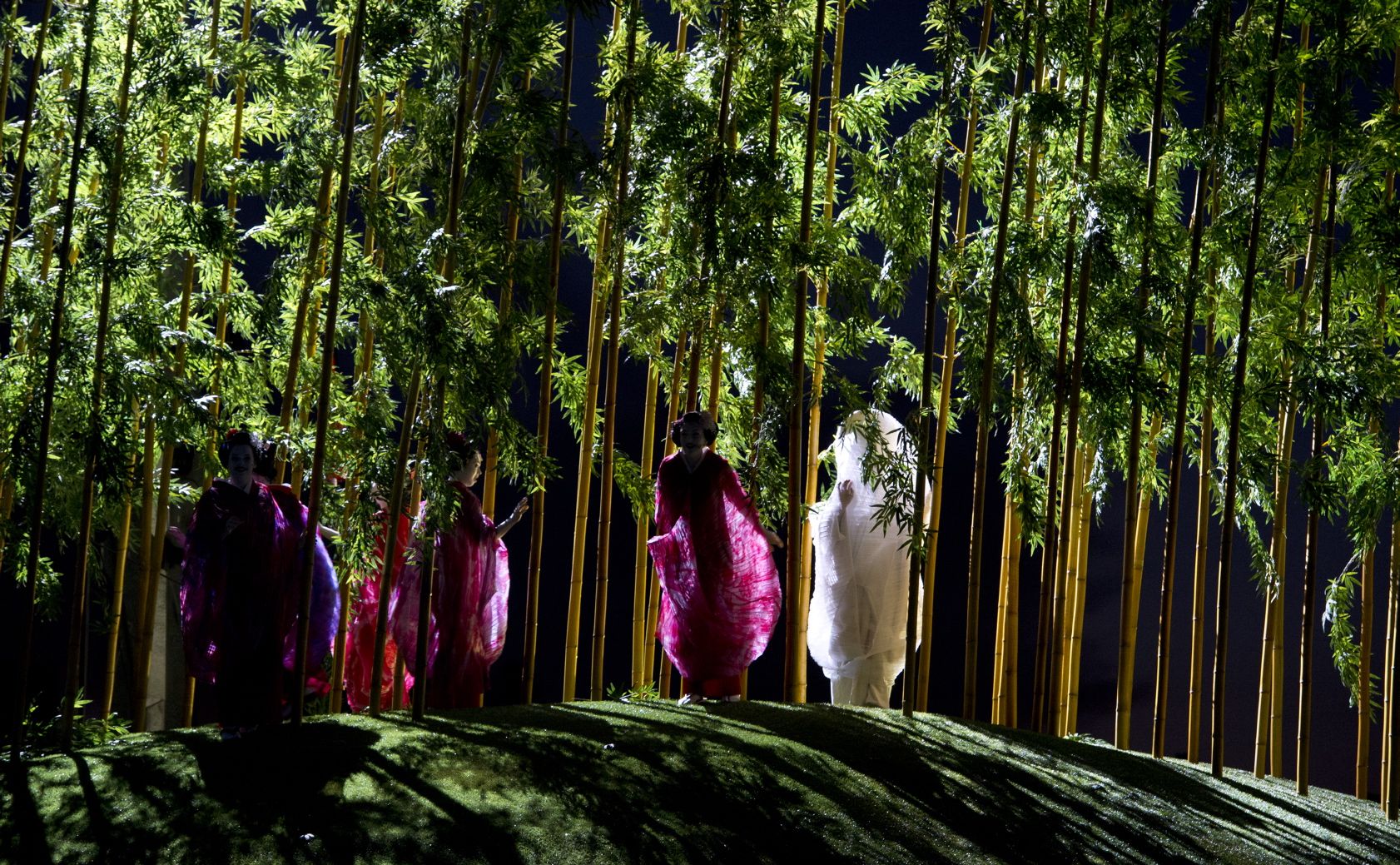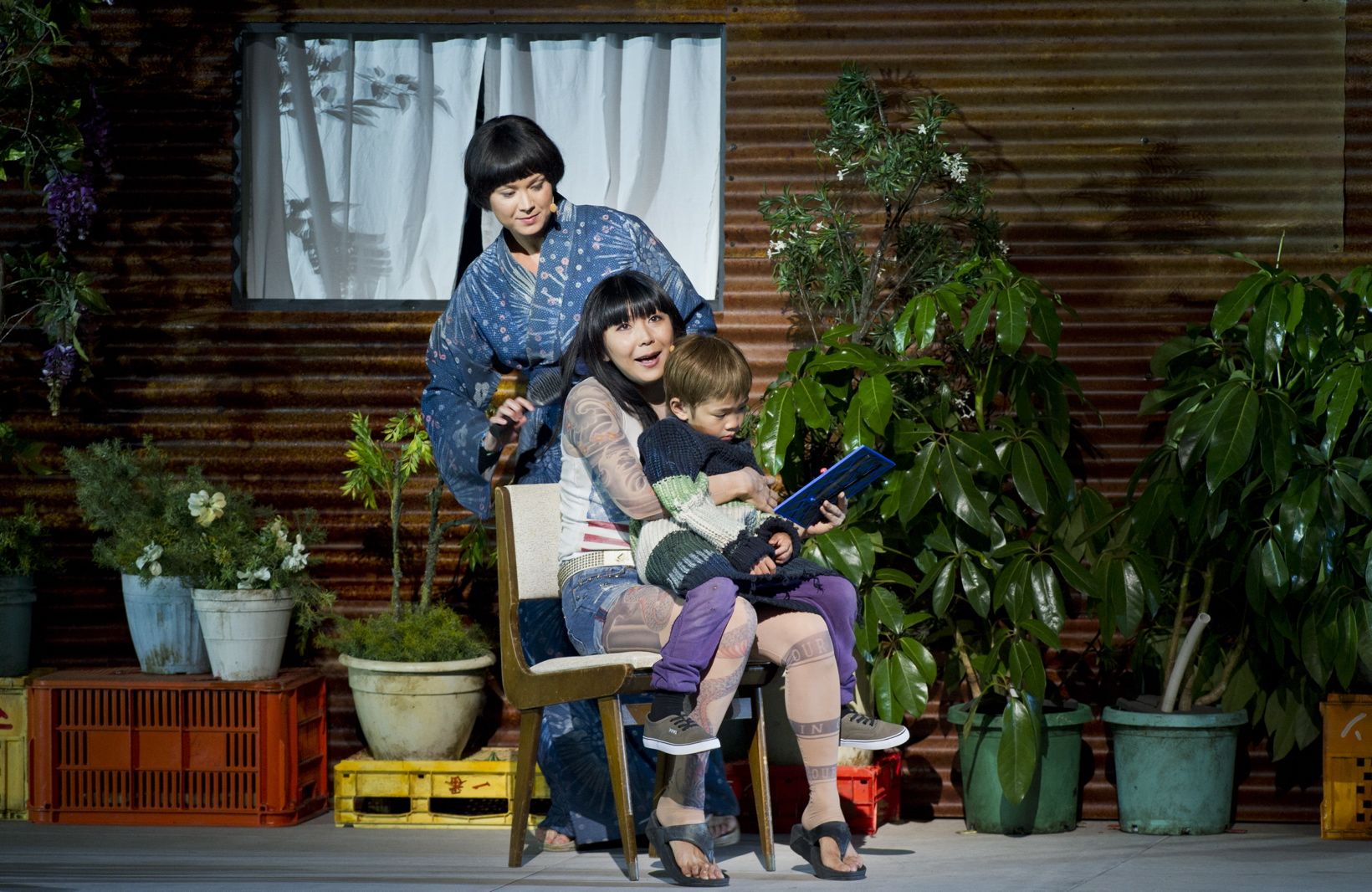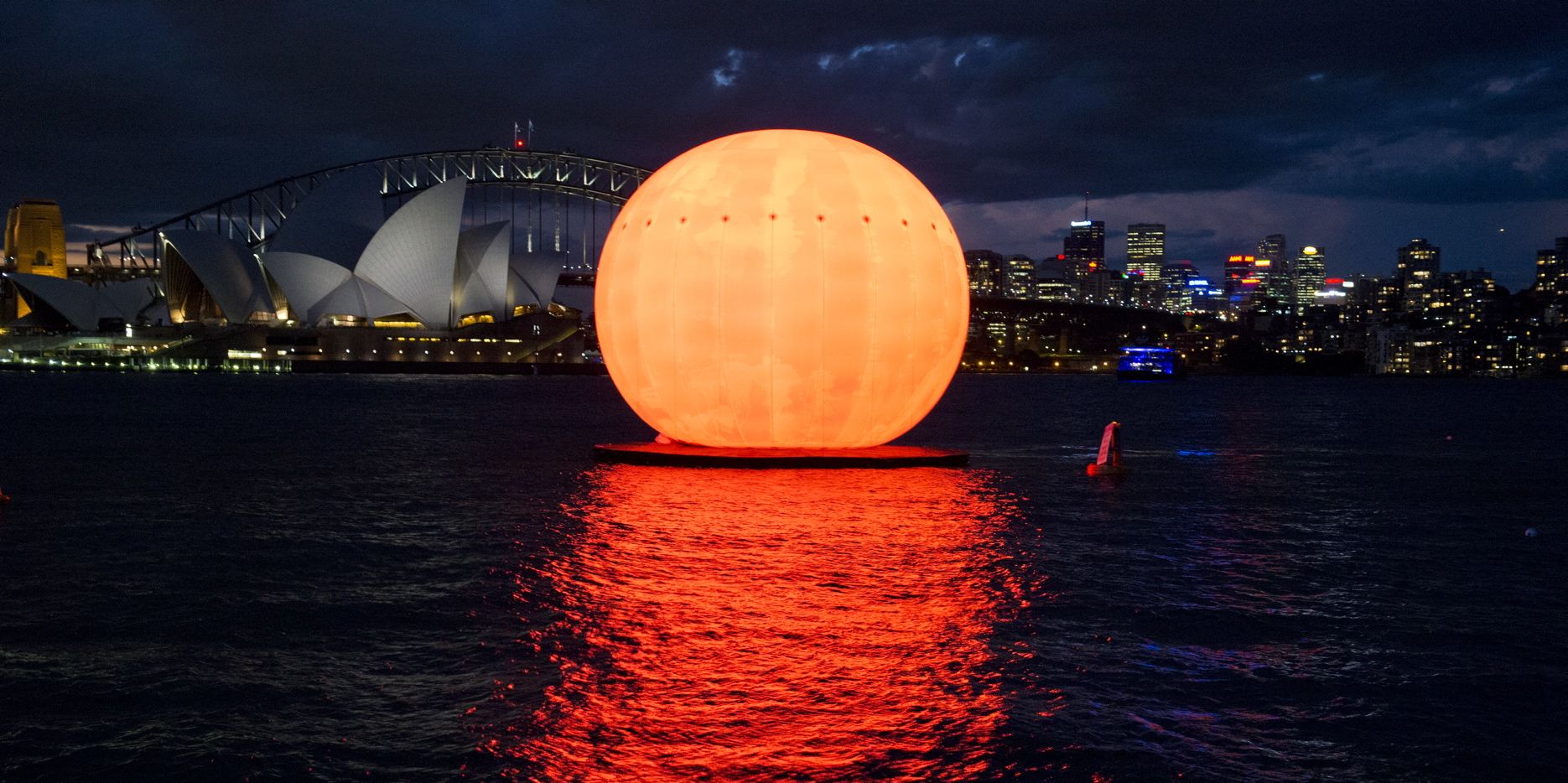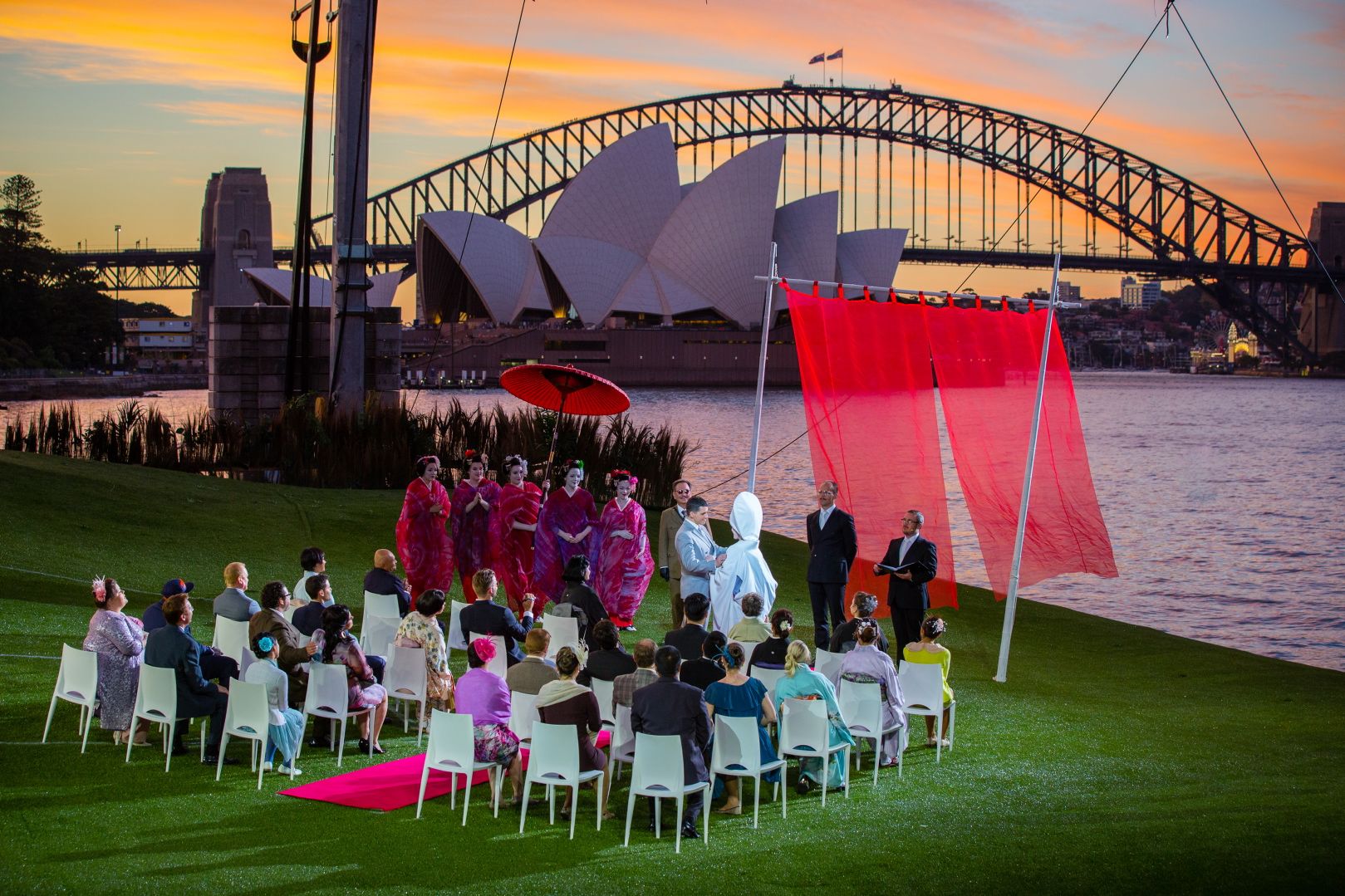 Item 1 of 4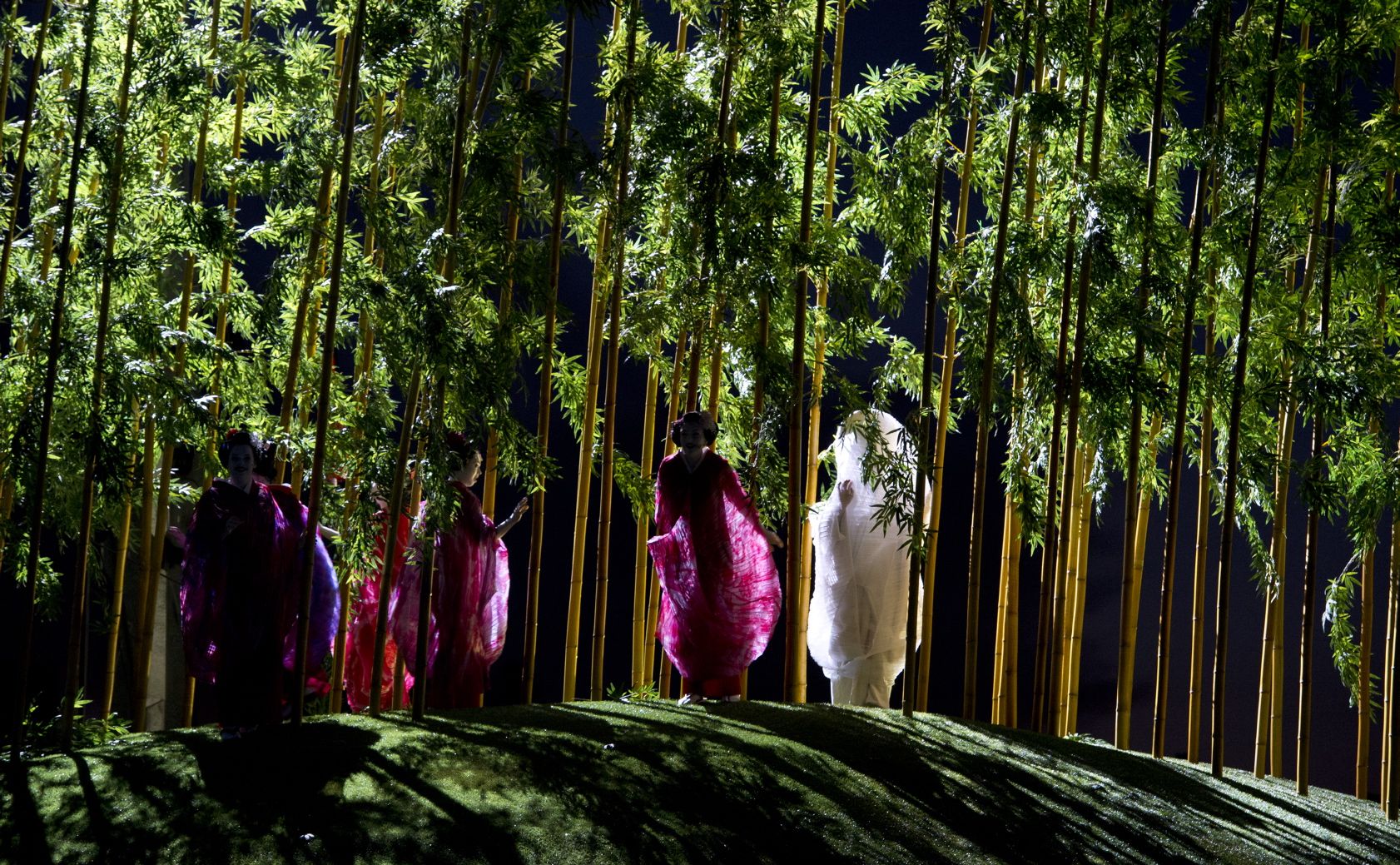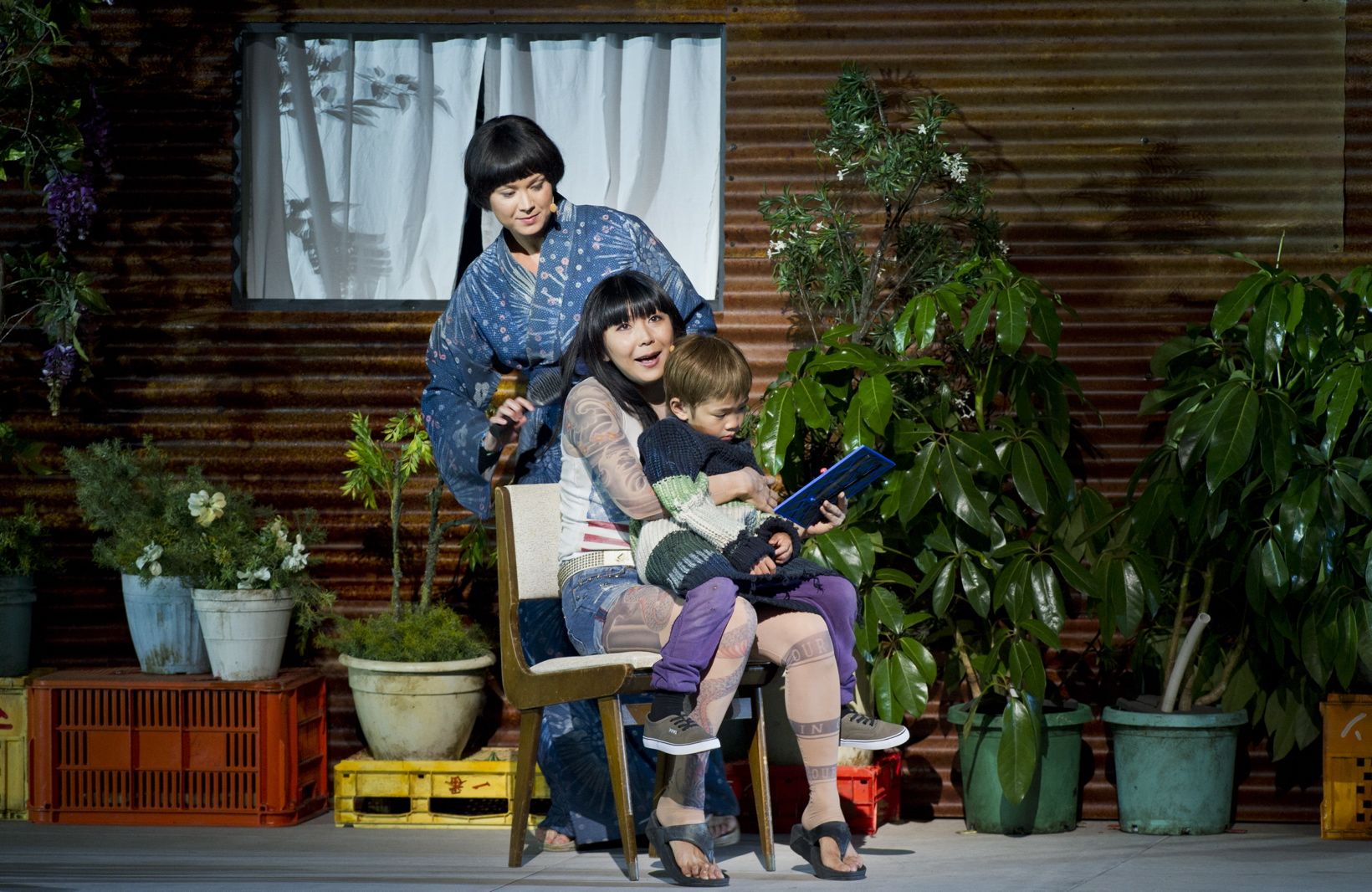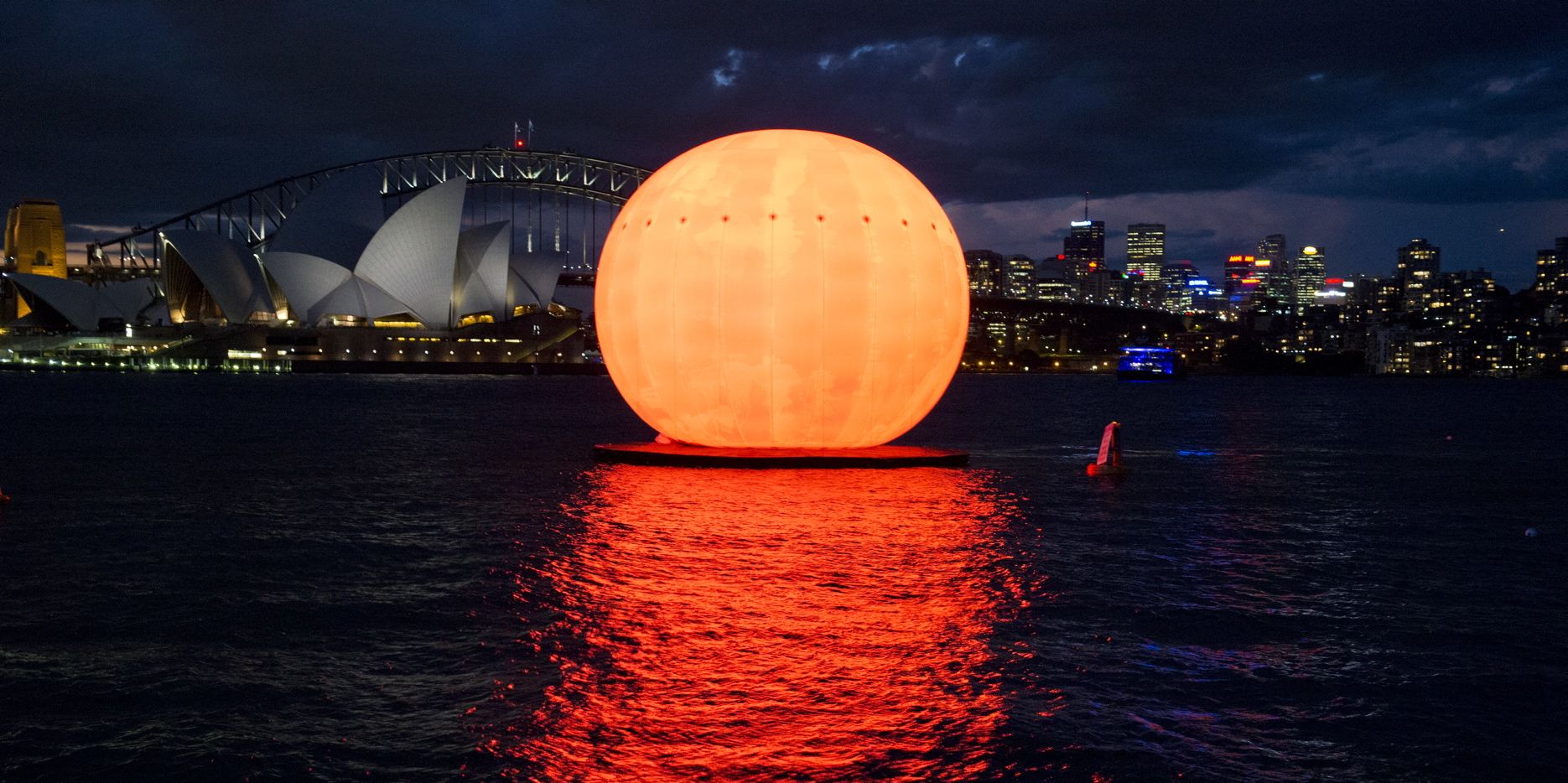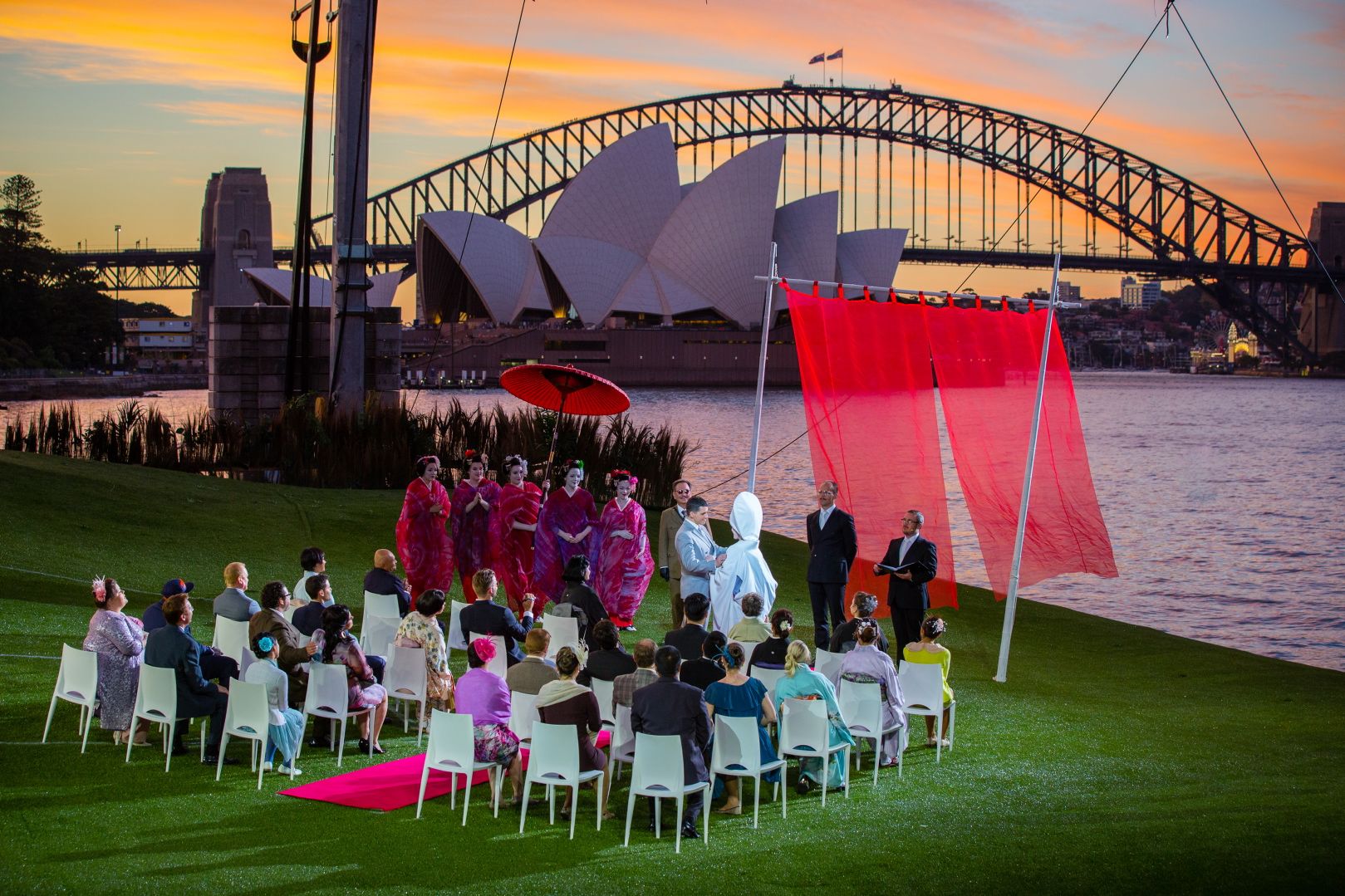 Aida (2015)
Verdi's Egyptian epic seemed destined for Handa Opera on Sydney Harbour with its epic scale. The story of the enslaved Ethiopian princess who is forced to make the greatest sacrifice for her country calls for spectacle.
With a small troupe of camels (and a much bigger troupe of singers and dancers), the production had plenty of awe-inspiring moments — as well as a thoughtful approach to political machinations at play in the story, thanks to director Gale Edwards.
Facts and figures
A giant sculpture of Egyptian Queen Nefertiti's head stood 18 metres tall at the back of the stage. It weighed 15 tonnes and rotated at key moments of the opera.
The head was unfortunately also popular with the local cockatoos, who ate away at parts of the polystyrene covering the sculpture over the opera's four-week season. Fortunately, they mostly stayed away during performances, and their bitemarks only added to the distressed look we were going for...
Latonia Moore, who appeared in our production, has been one of the world's leading Aidas since making her debut at New York's Metropolitan Opera in 2012, stepping into the role with just a day's notice when the original principal became ill.
More than 20 metres of authentic Ethiopian fabric were used in each of the costumes worn by Ethiopian characters.
Aida was the first Handa Opera on Sydney Harbour attended by Dr Haruhisa Handa, the benefactor who makes the event possible.
The team
Conductor: Brian Castles-Onion
Director: Gale Edwards
Cast
Aida: Latonia Moore and Daria Masiero
Radamès: Walter Fraccaro and Arnold Rawls
Amneris: Milijana Nikolic and Jacqueline Dark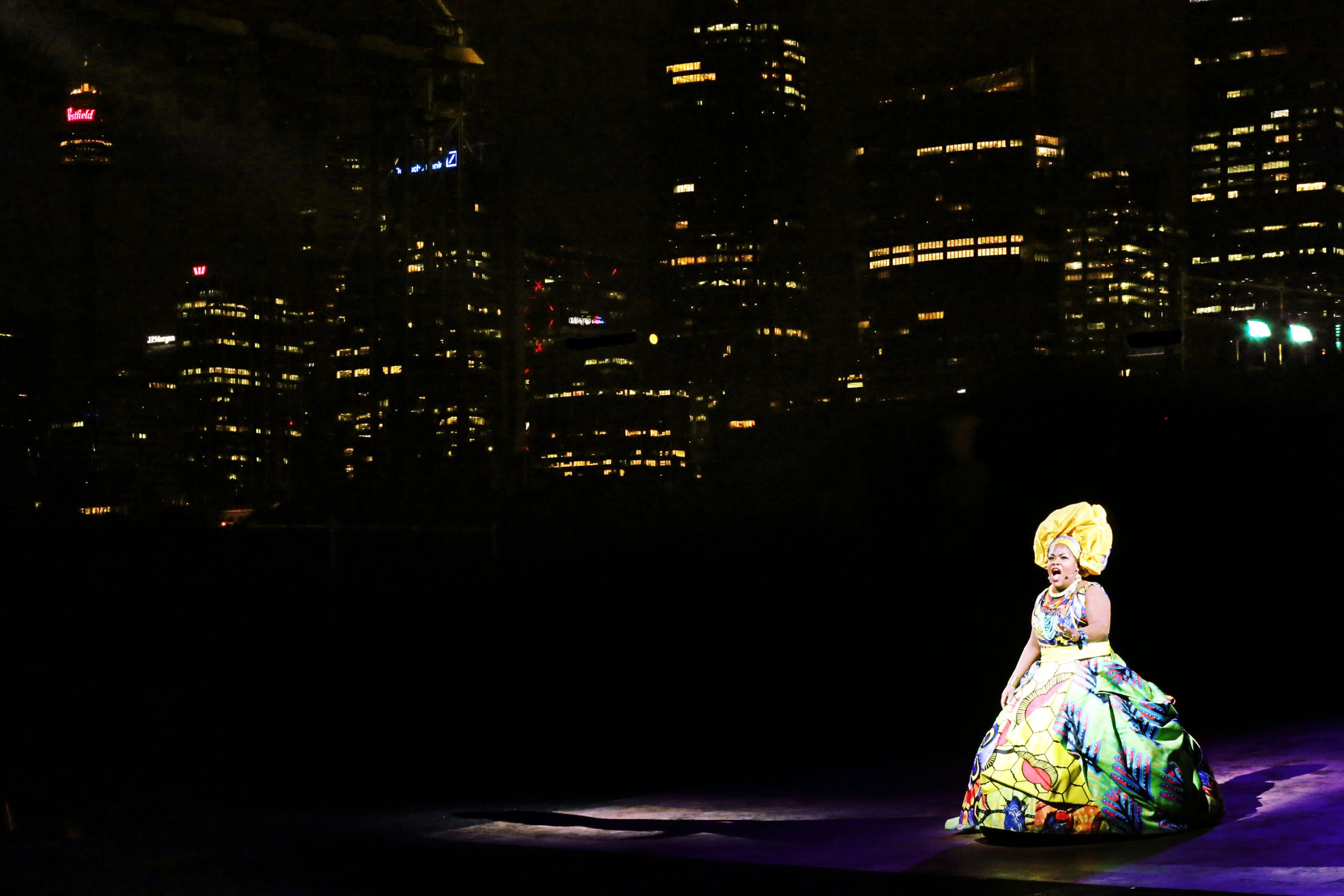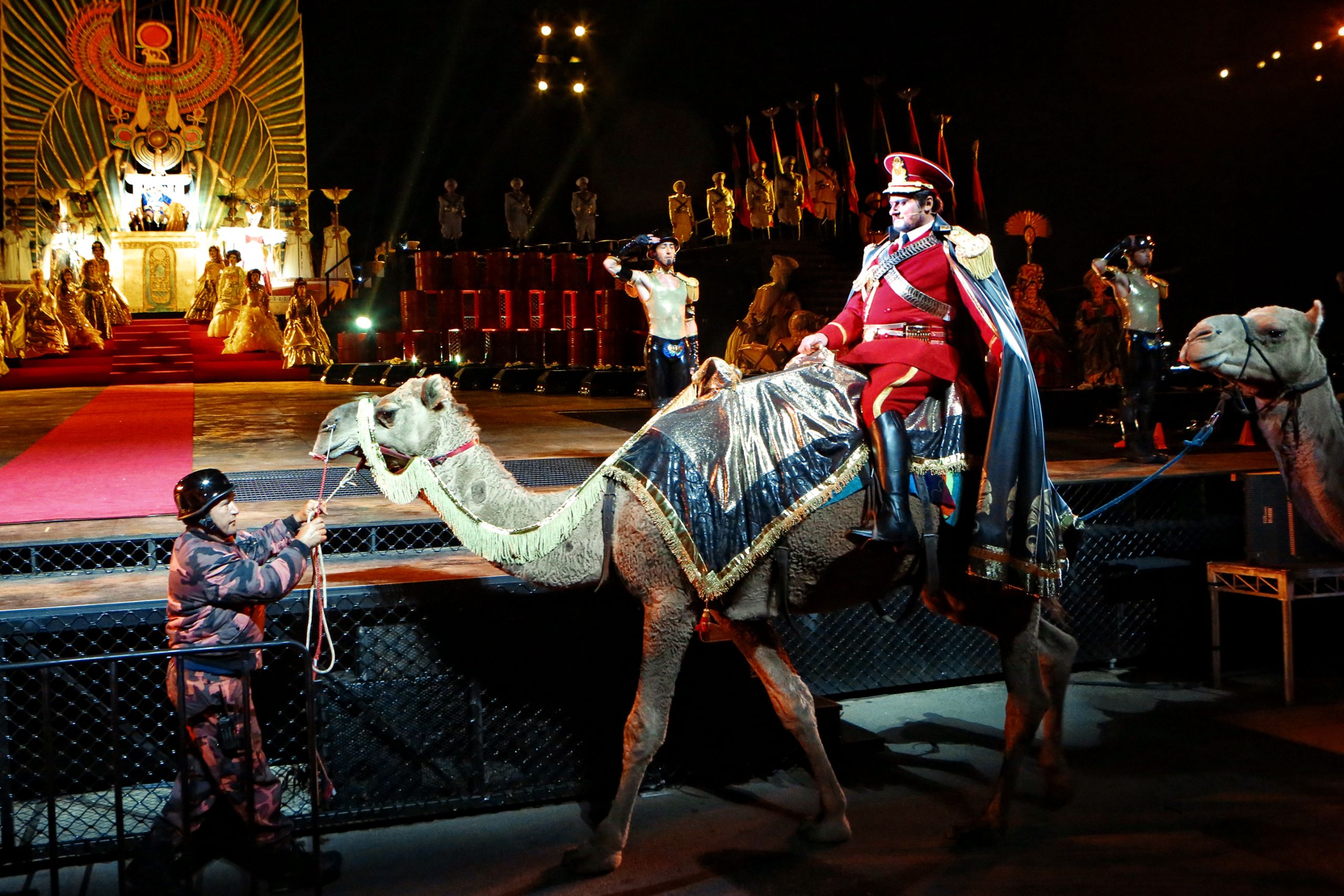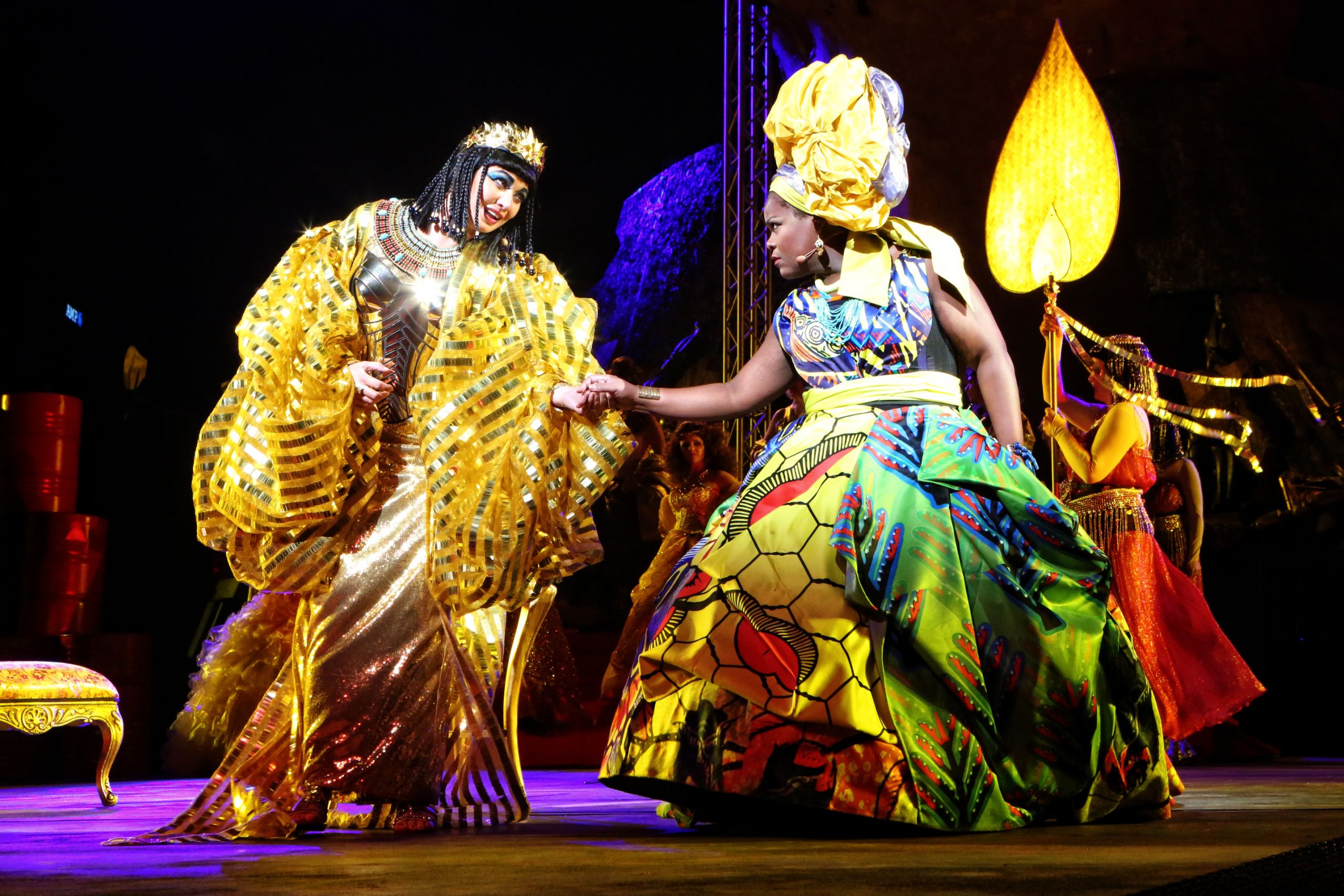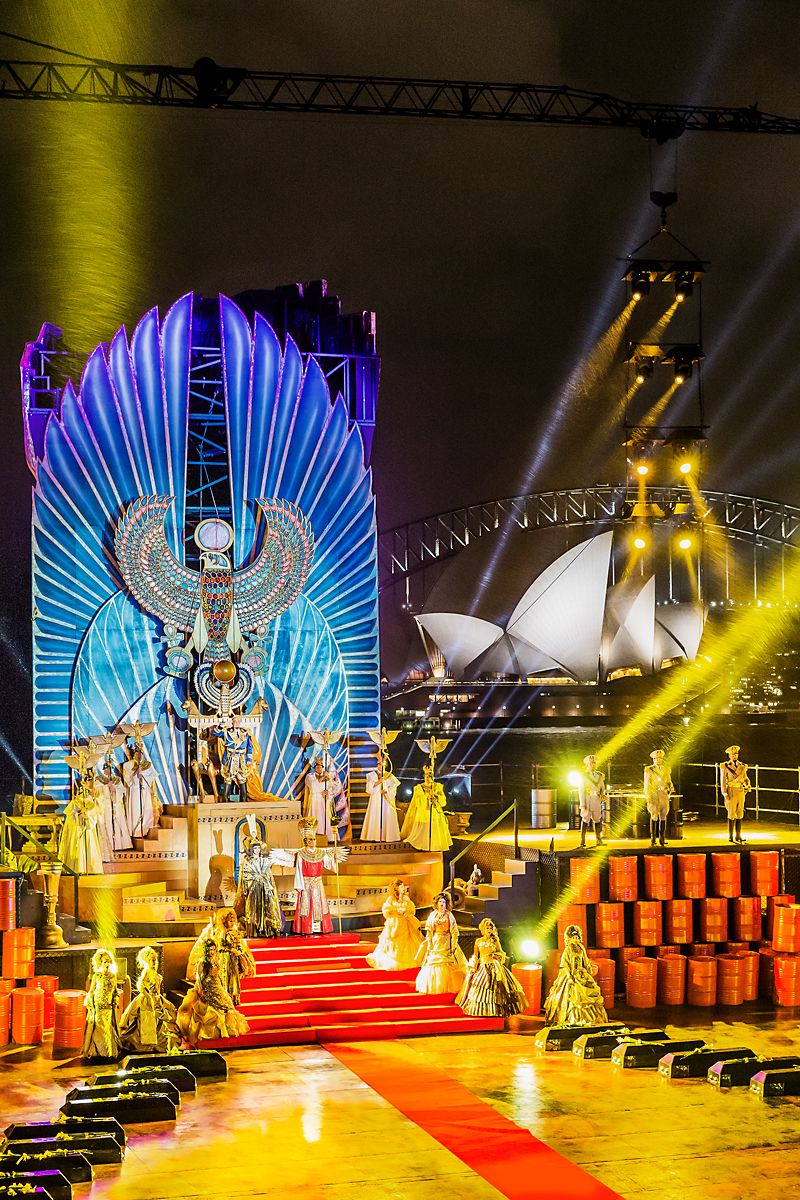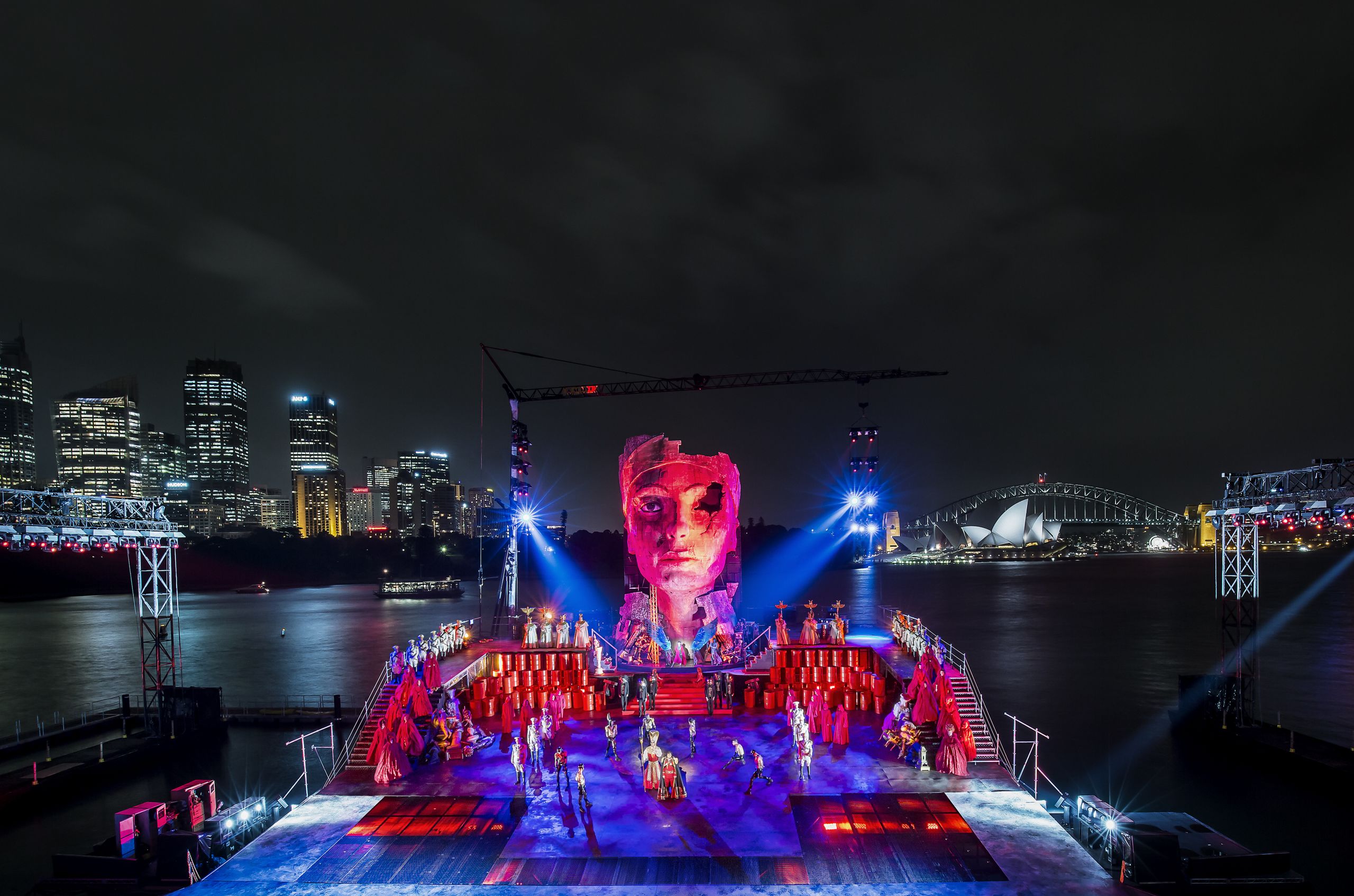 Item 1 of 4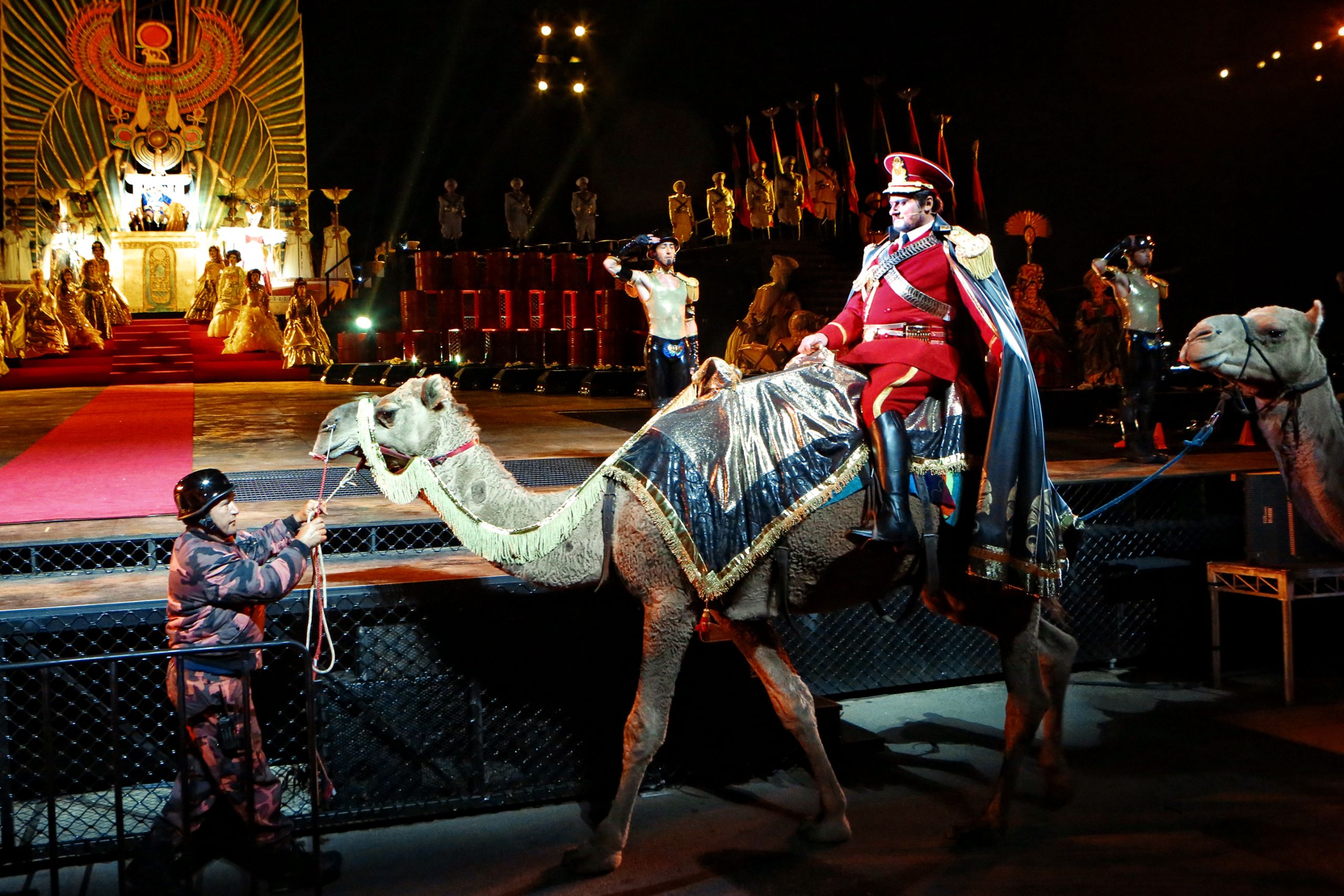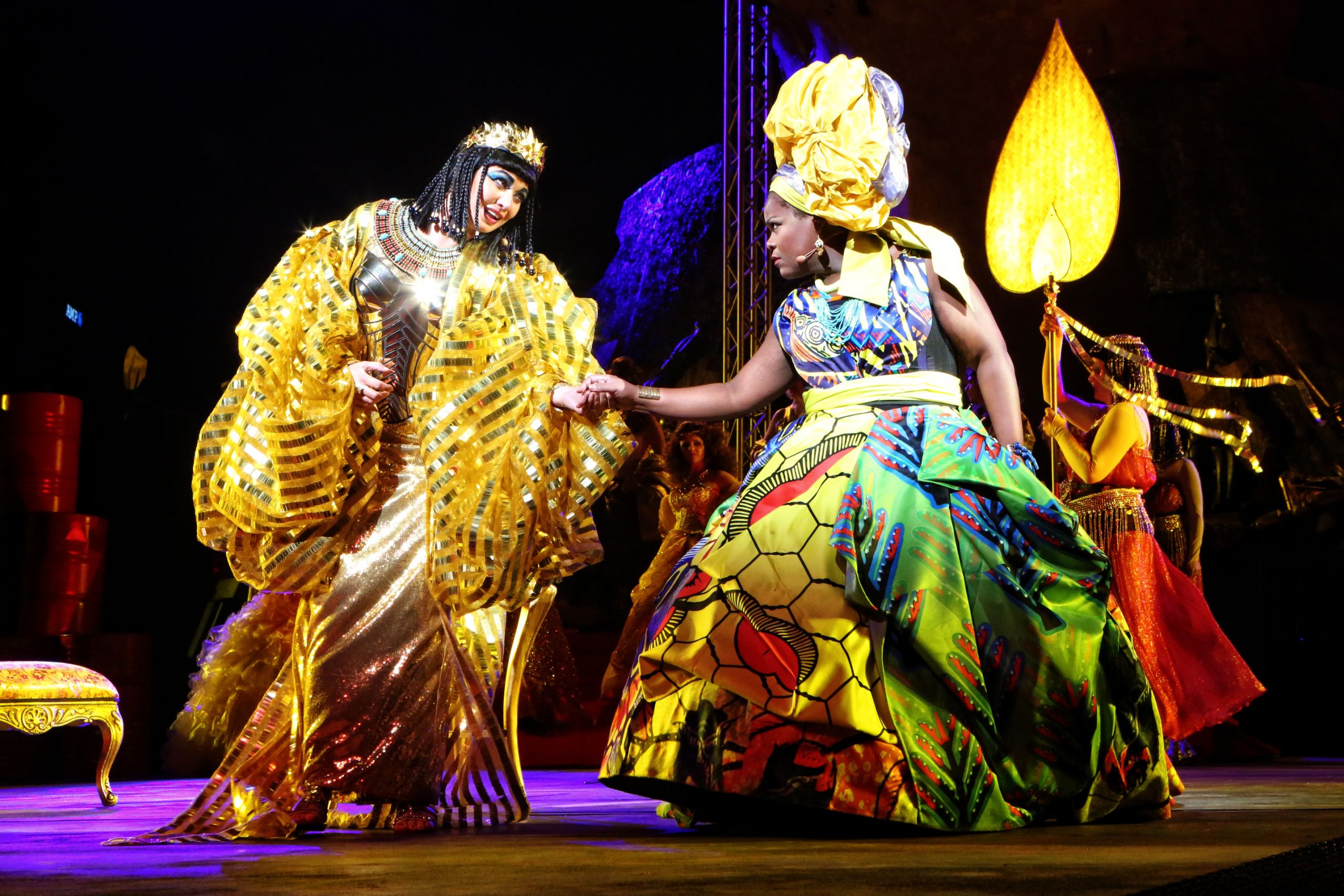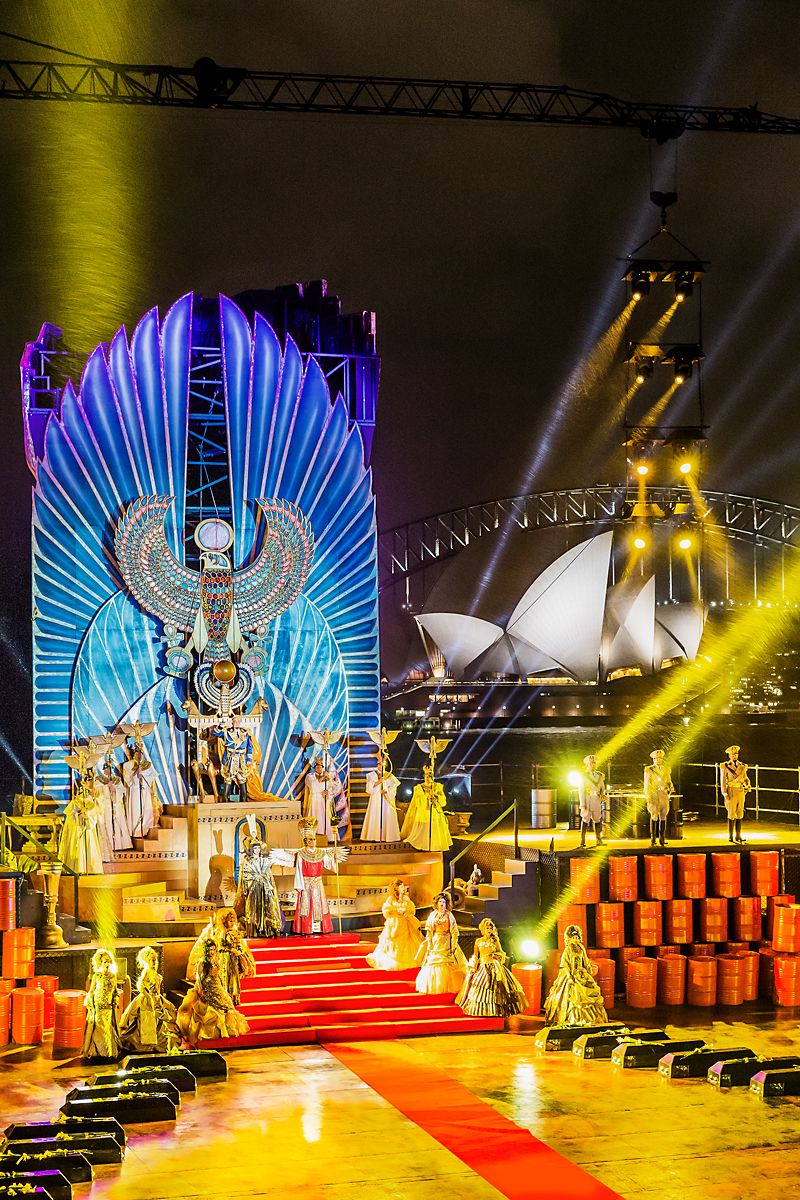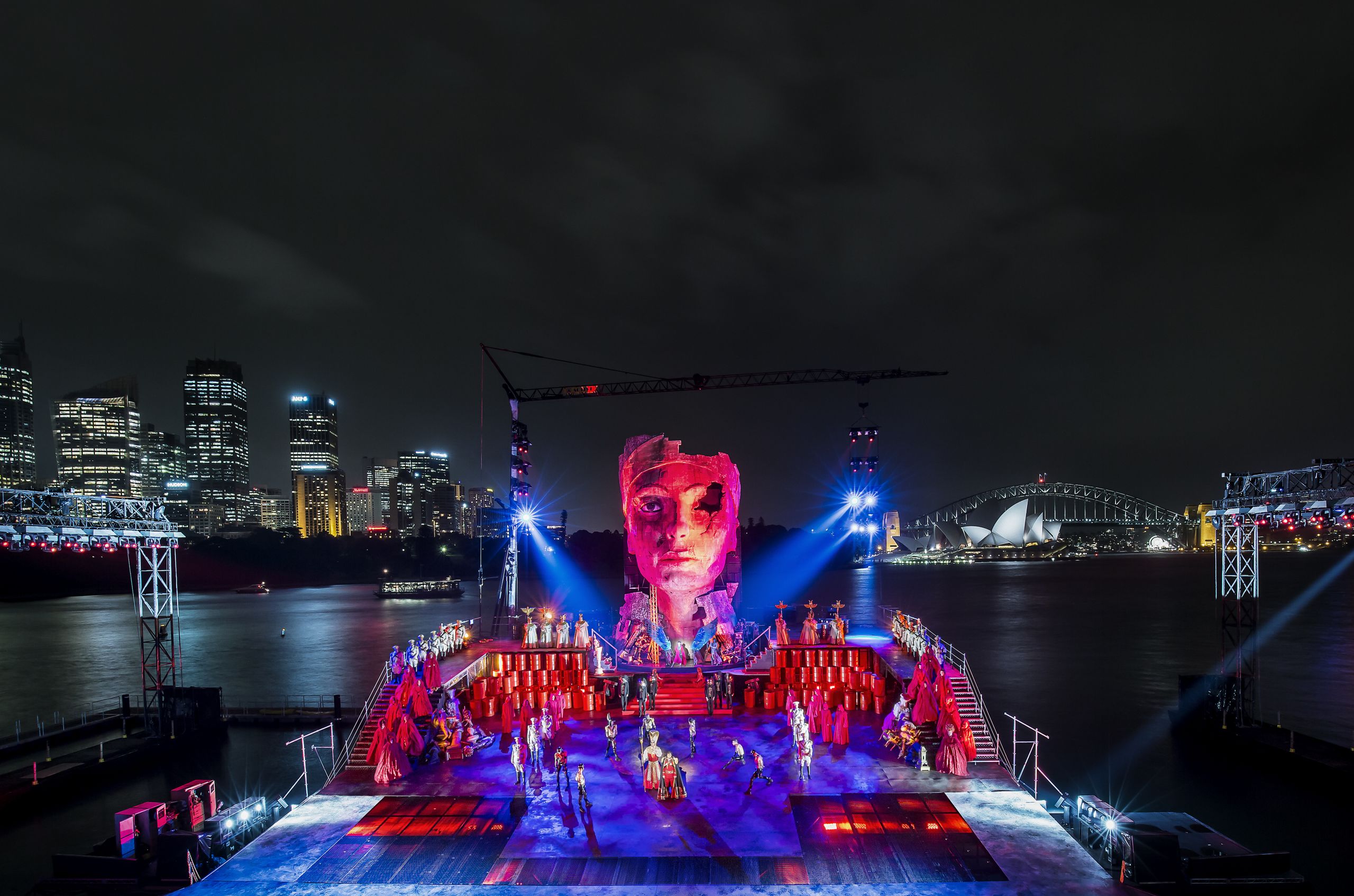 Turandot (2016)
If Puccini's Turandot is known for anything, it's the enduring 'Nessun Dorma', an aria made famous all around the world by Luciano Pavarotti. But there's much more to this fascinating opera about a princess with a heart of ice and the prince who seeks to thaw it. Chinese director Chen Shi-Zheng created a stunning new version of this opera, which is often staged as an exotic fairytale by western directors. He tied the story to Chinese history, and used both contemporary and traditional storytelling methods, including large-scale video projections, in his bold reimagining.
Facts and figures
An enormous, fire-breathing dragon encircled the stage, with its tail built to resemble the Great Wall of China. The body was 60 metres in length.
The dragon sat alongside an enormous pagoda, standing 18 metres tall, complete with a moving platform to help Turandot make a grand entrance.
78 performers appeared on stage each night, with 58 musicians in the orchestra pit hidden under the stage.
1,000 metres (or one kilometre) of specially loomed crinkle organza was used in the costumes.
There are fireworks at every performance of Handa Opera on Sydney Harbour, but the fireworks 'moment' for Turandot was particularly spectacular; the end of 'Nessun Dorma'.
The team
Conductor: Brian Castles-Onion
Director: Chen Shi-Zheng
Cast
Turandot: Dragana Radakovic and Daria Masiero
Calàf: Riccardo Massi and Arnold Rawls
Liù: Mariana Hong and Eva Kong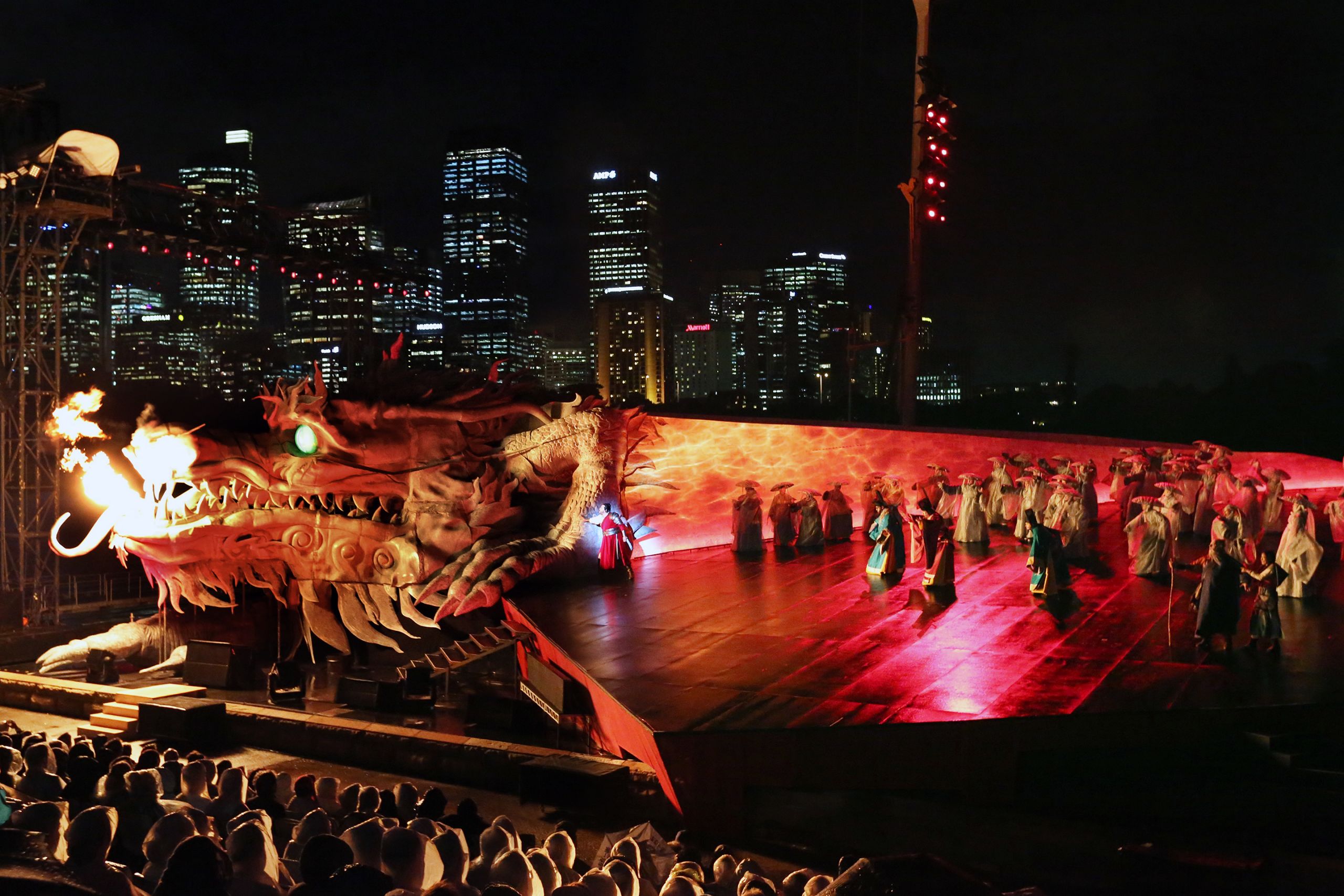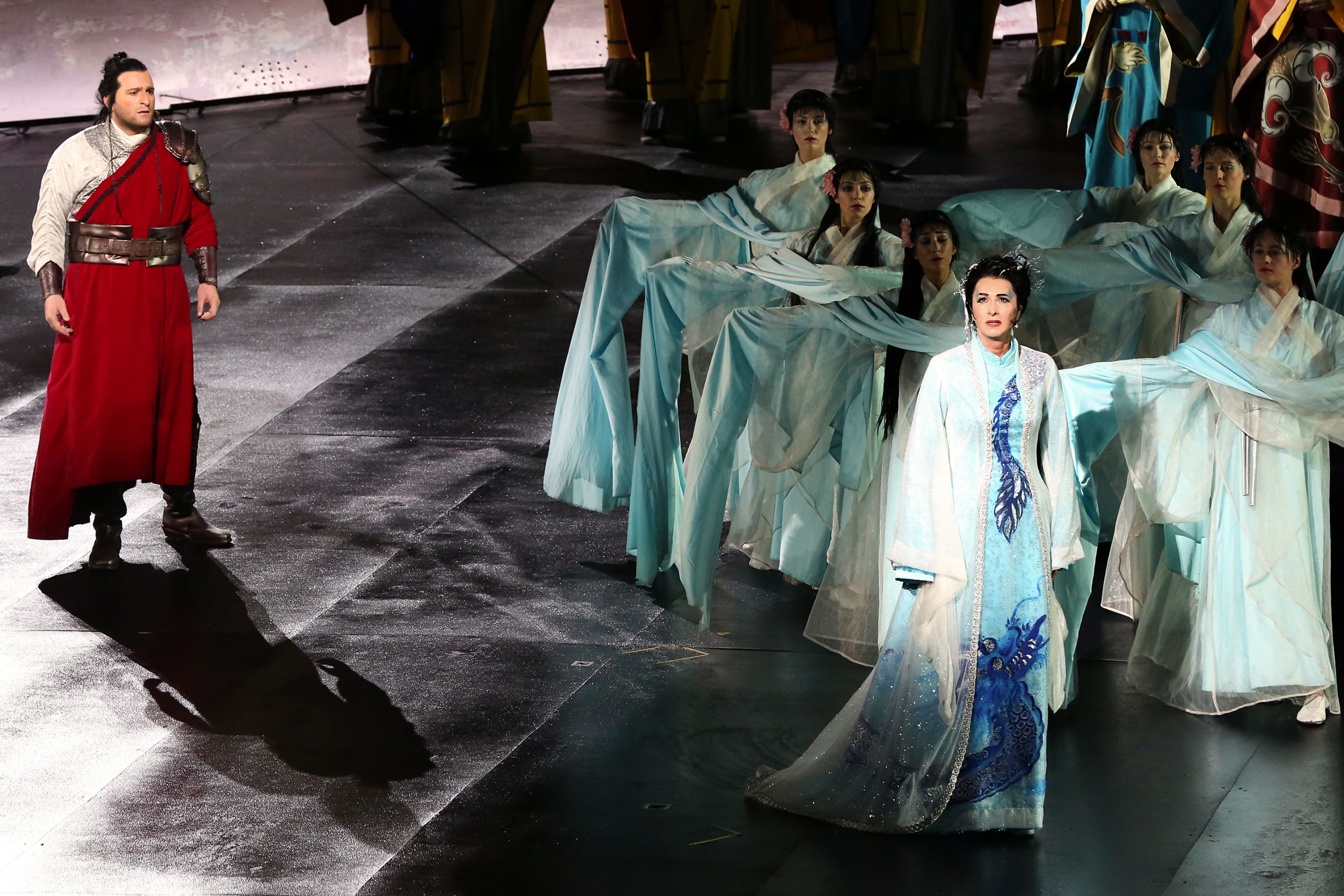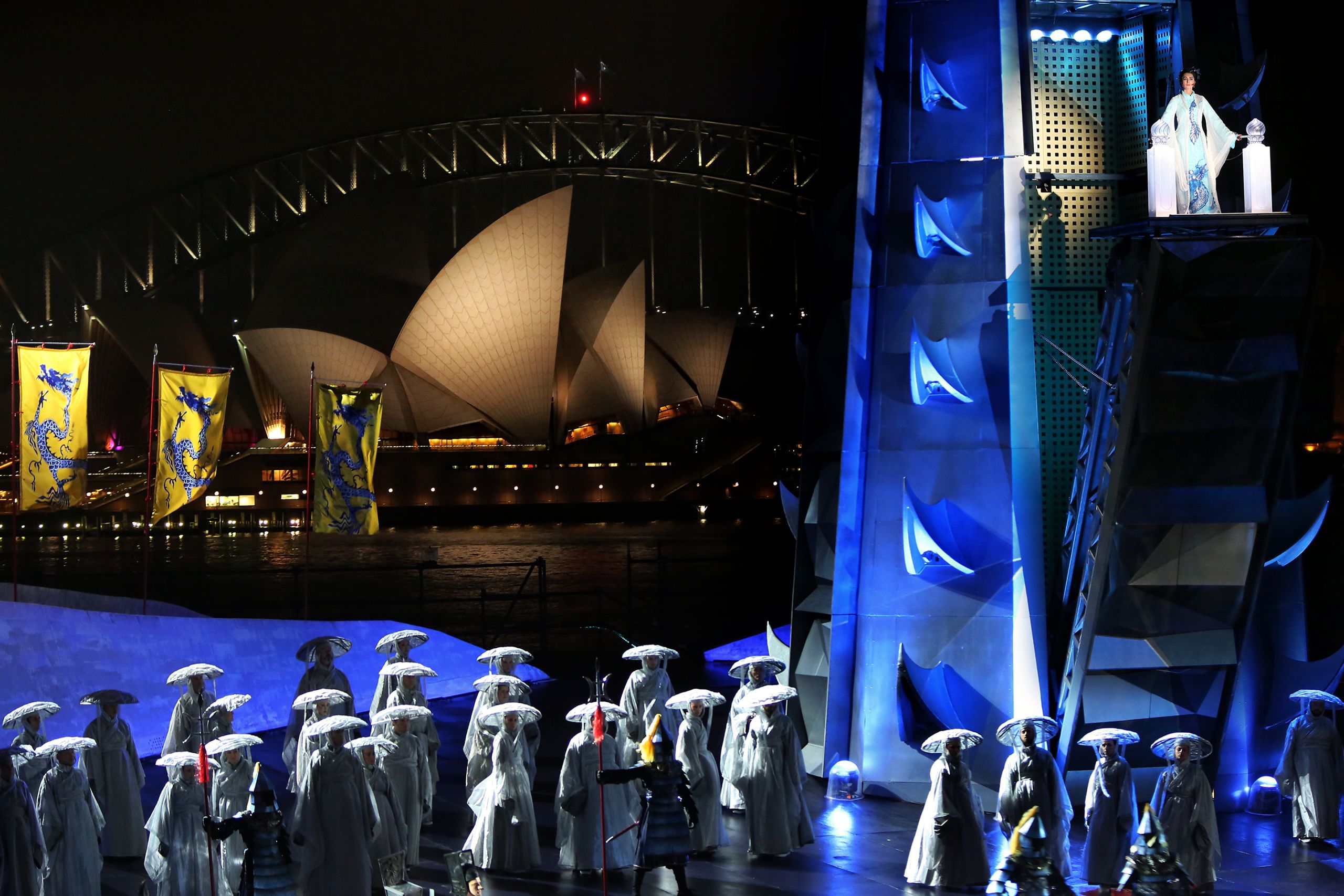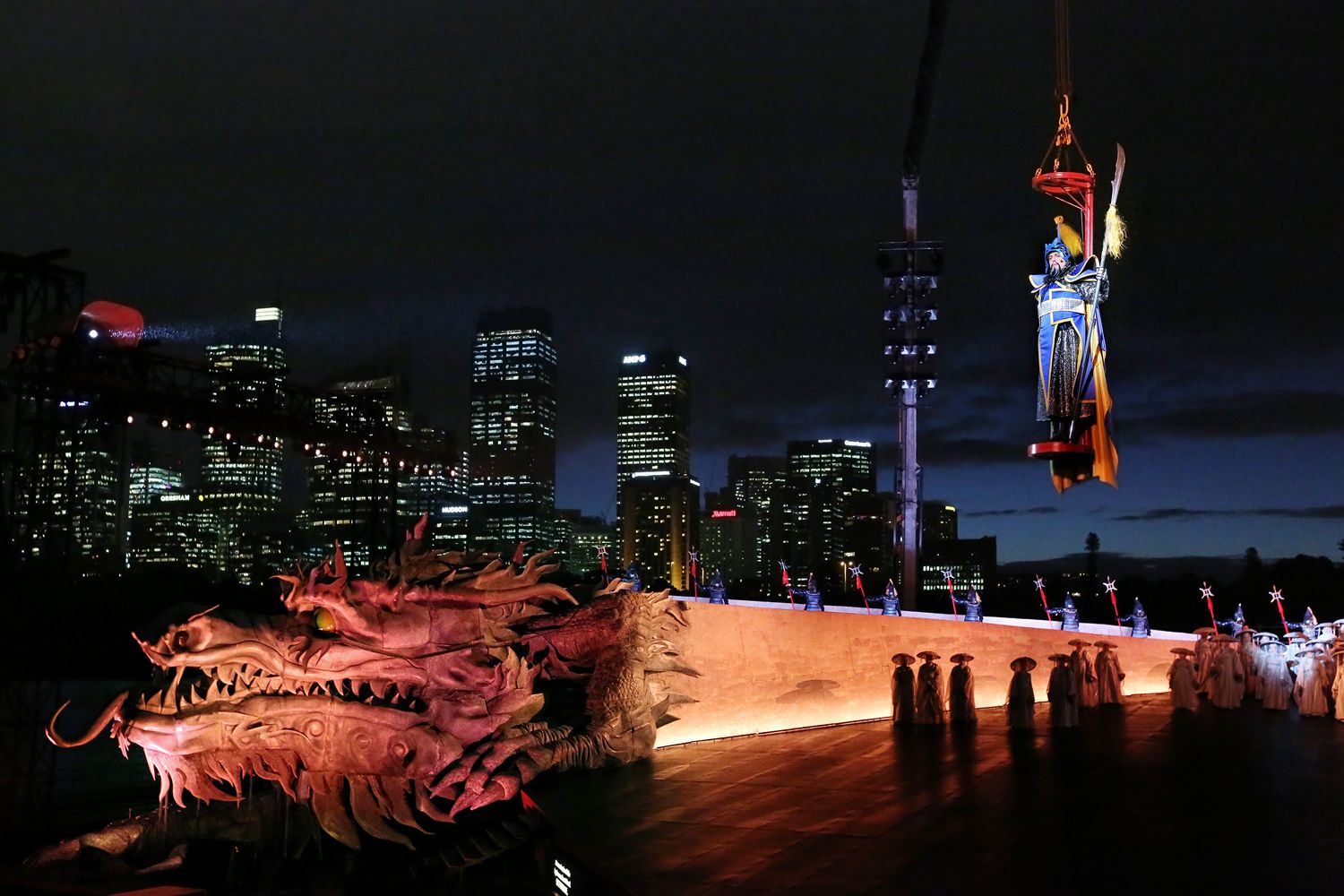 Item 1 of 3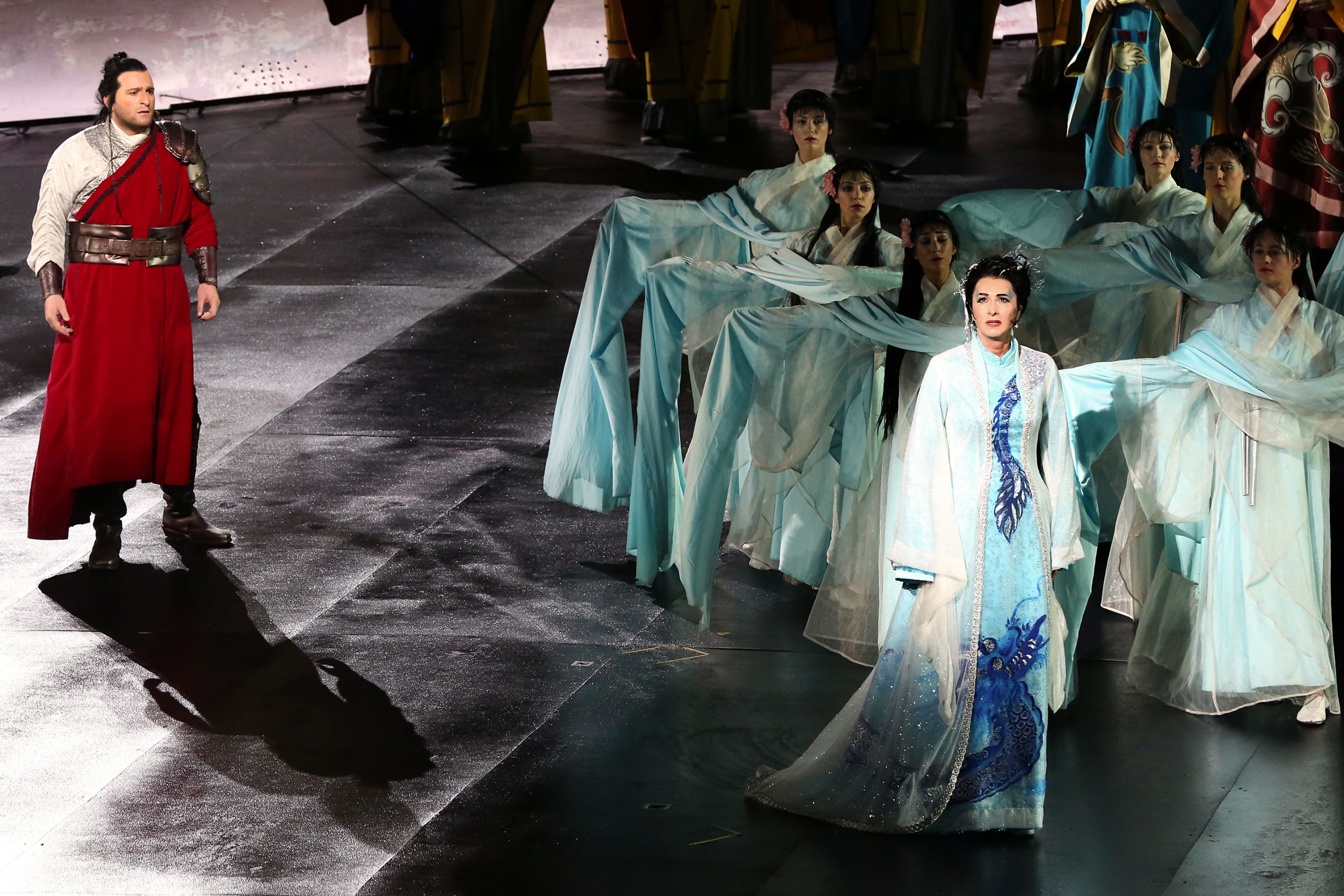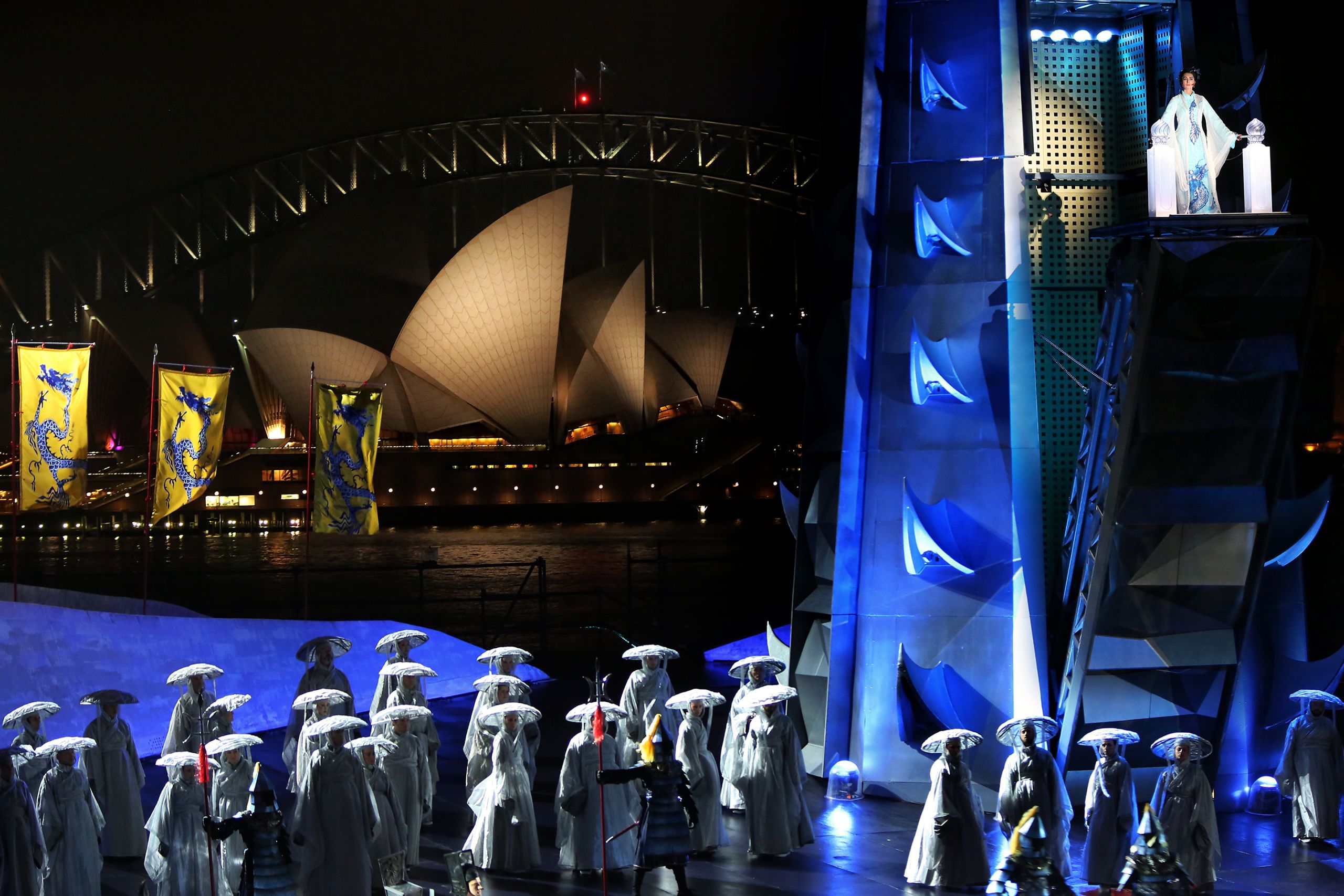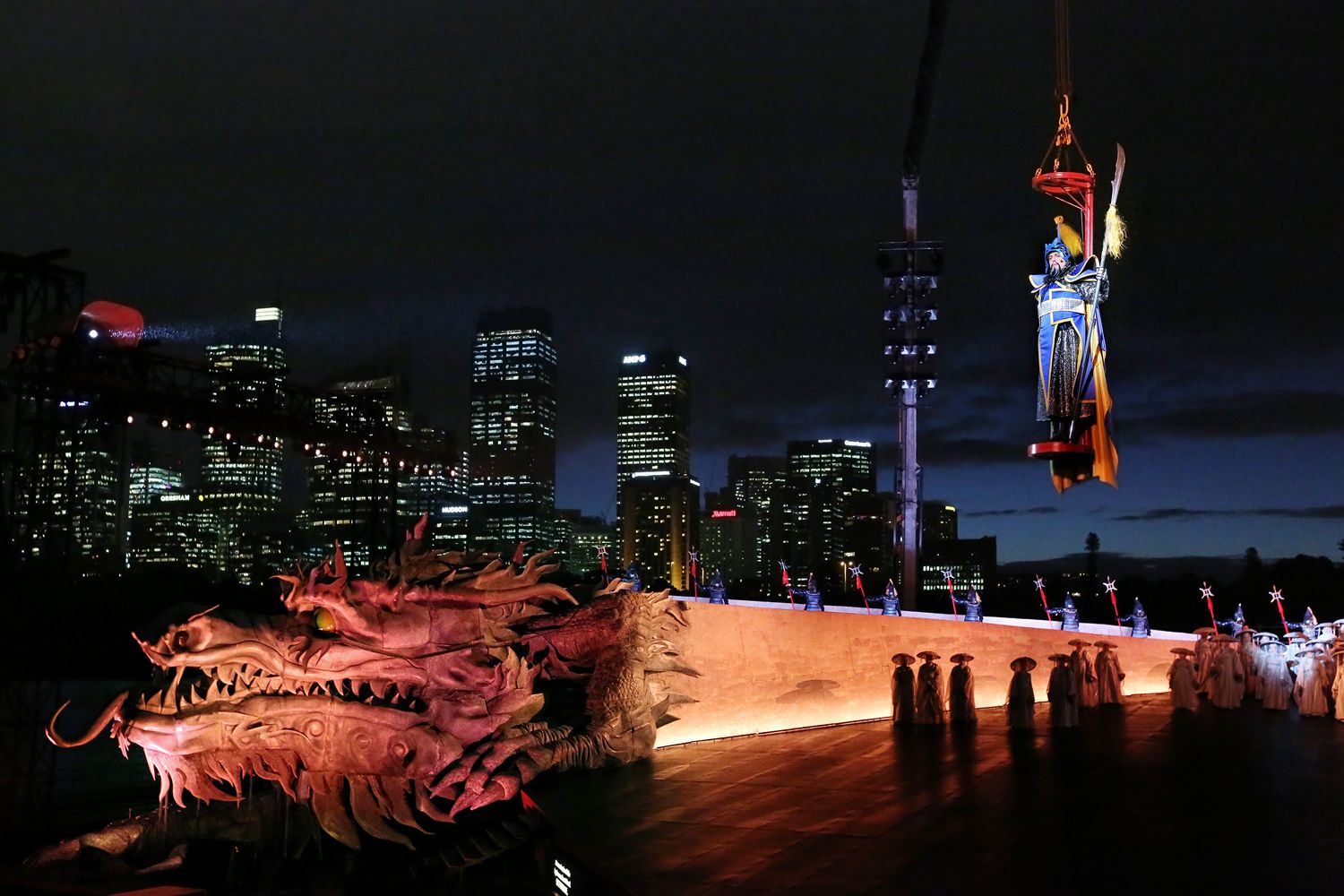 La Bohème (2018)
When you think of opera's greatest love stories, it's hard to go past Rodolfo and Mimì, the young bohemians who fall hopelessly in love at the height of a bitterly cold Parisian winter. Sydney's autumn is generally pretty warm, but director Andy Morton transformed the harbour-side stage into a slice of Paris, complete with realistic snowfall. With a cast of Australian and international singers, and the Opera Australia Orchestra under Brian Castles-Onion's baton, Puccini's score sounded utterly glorious.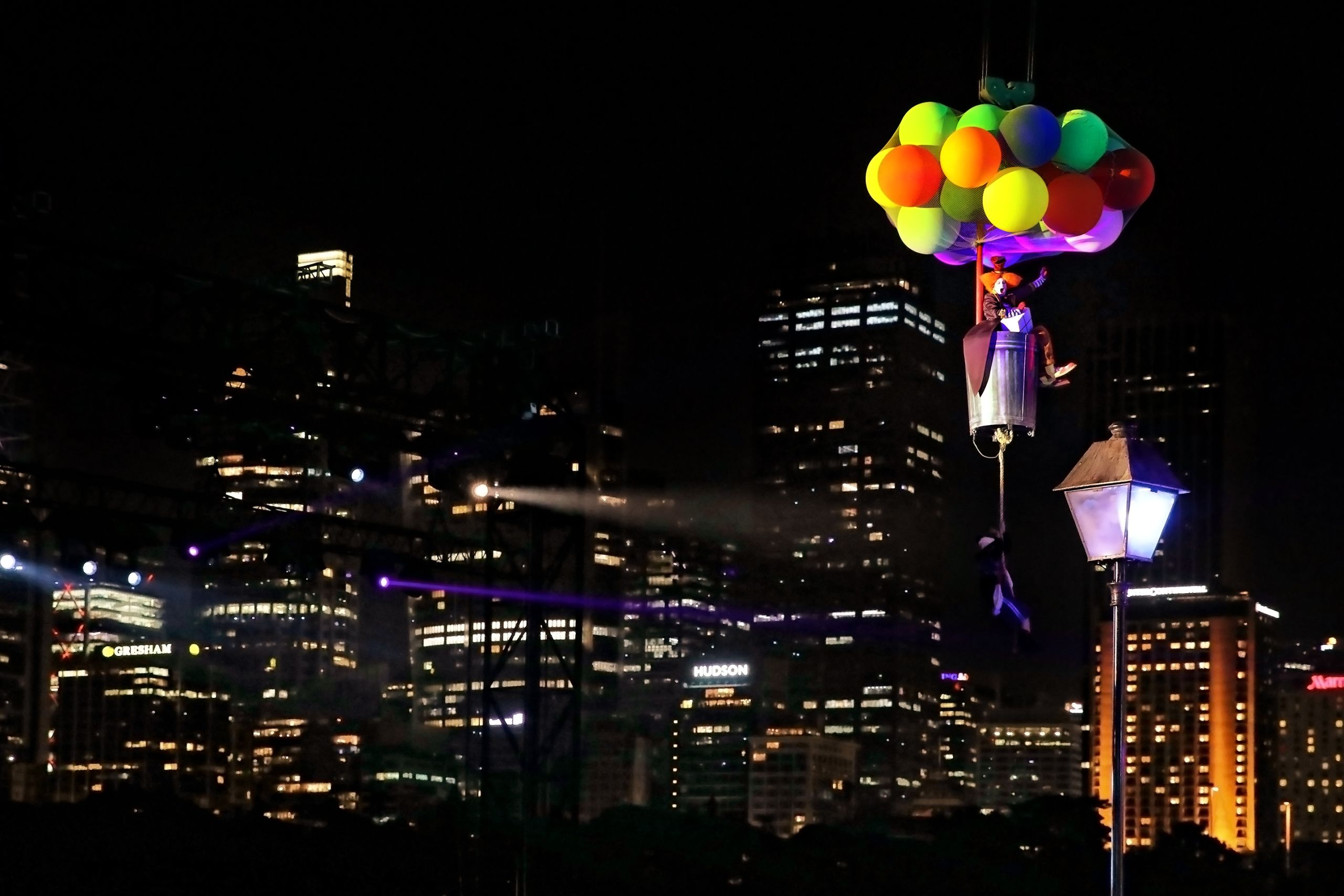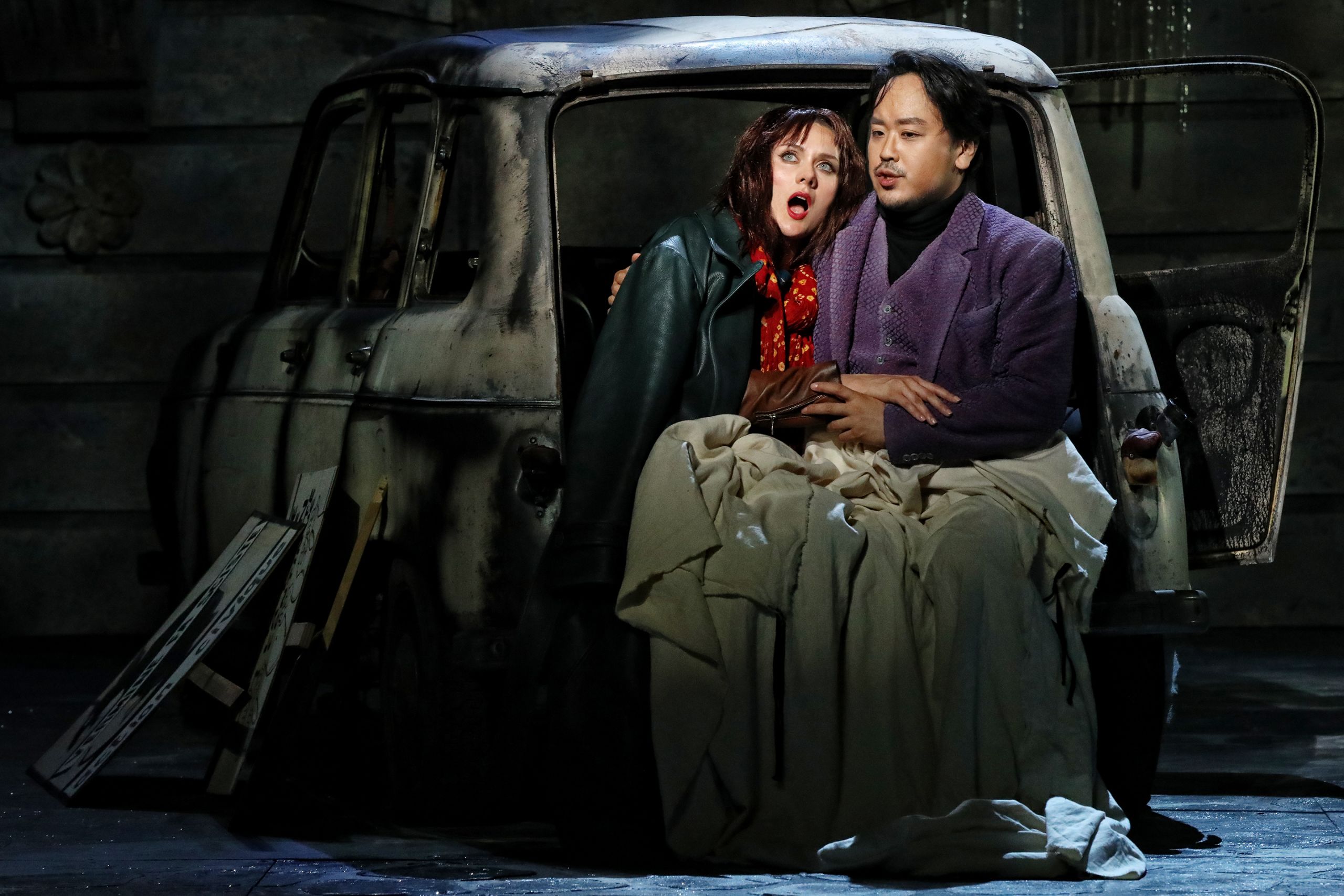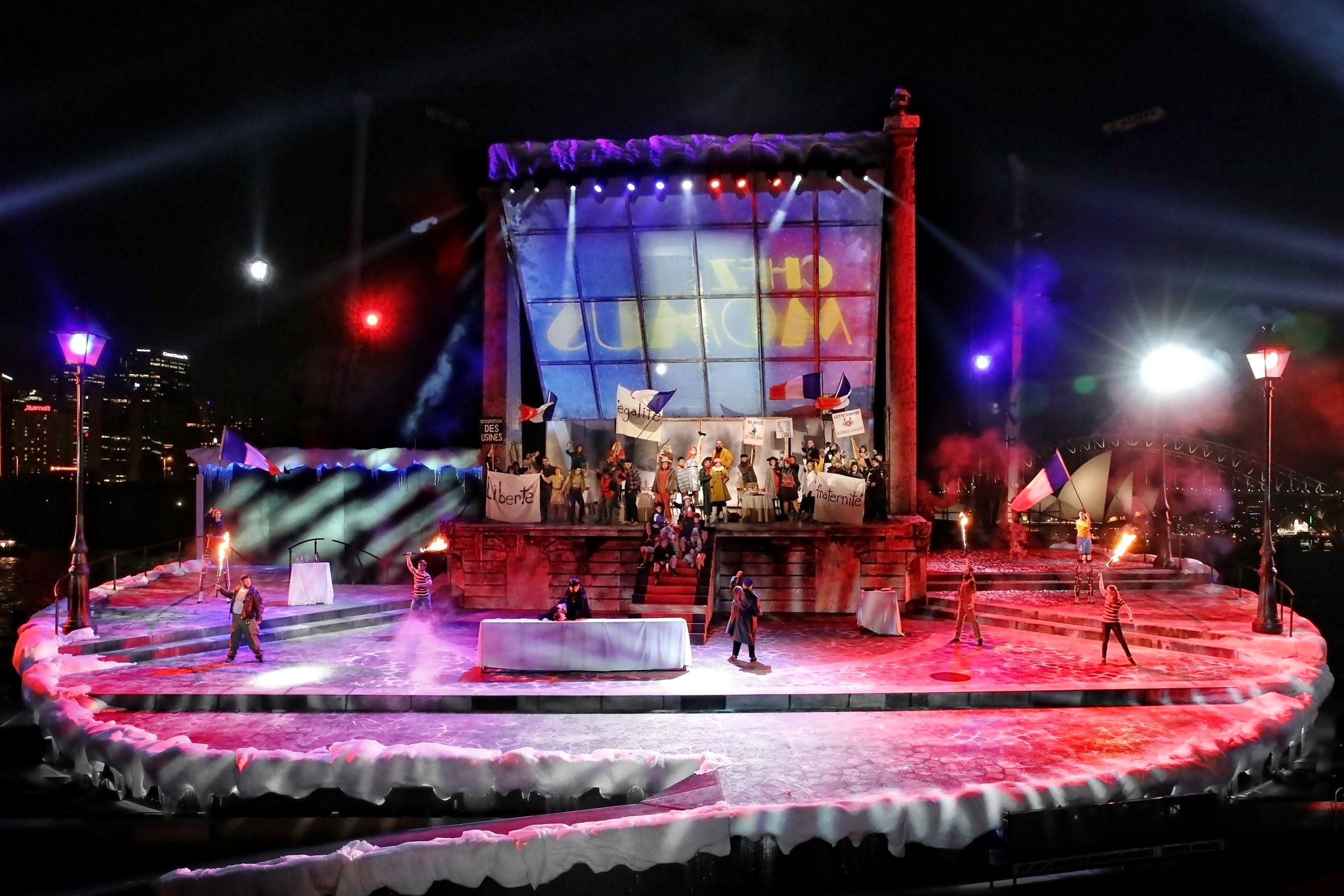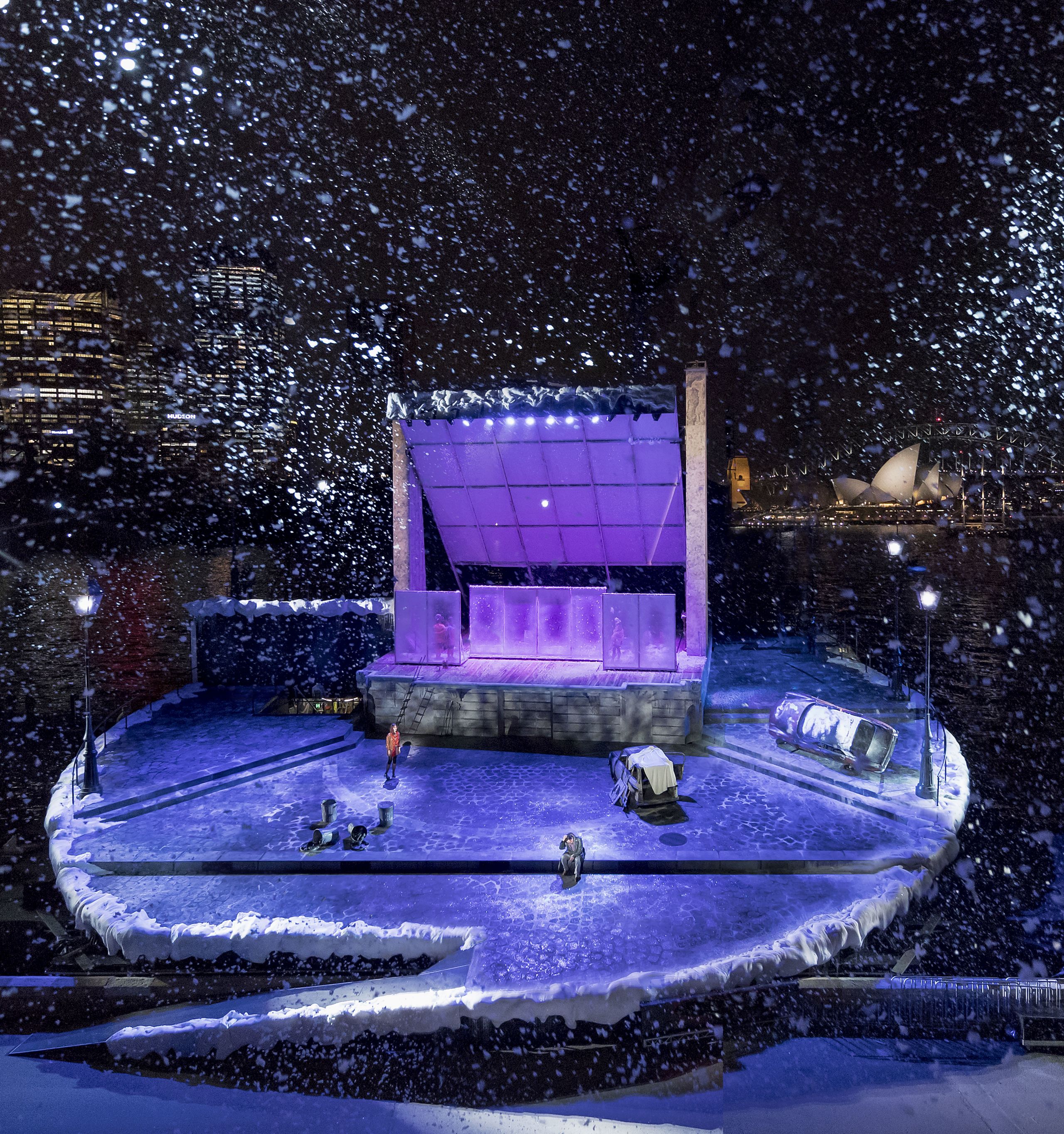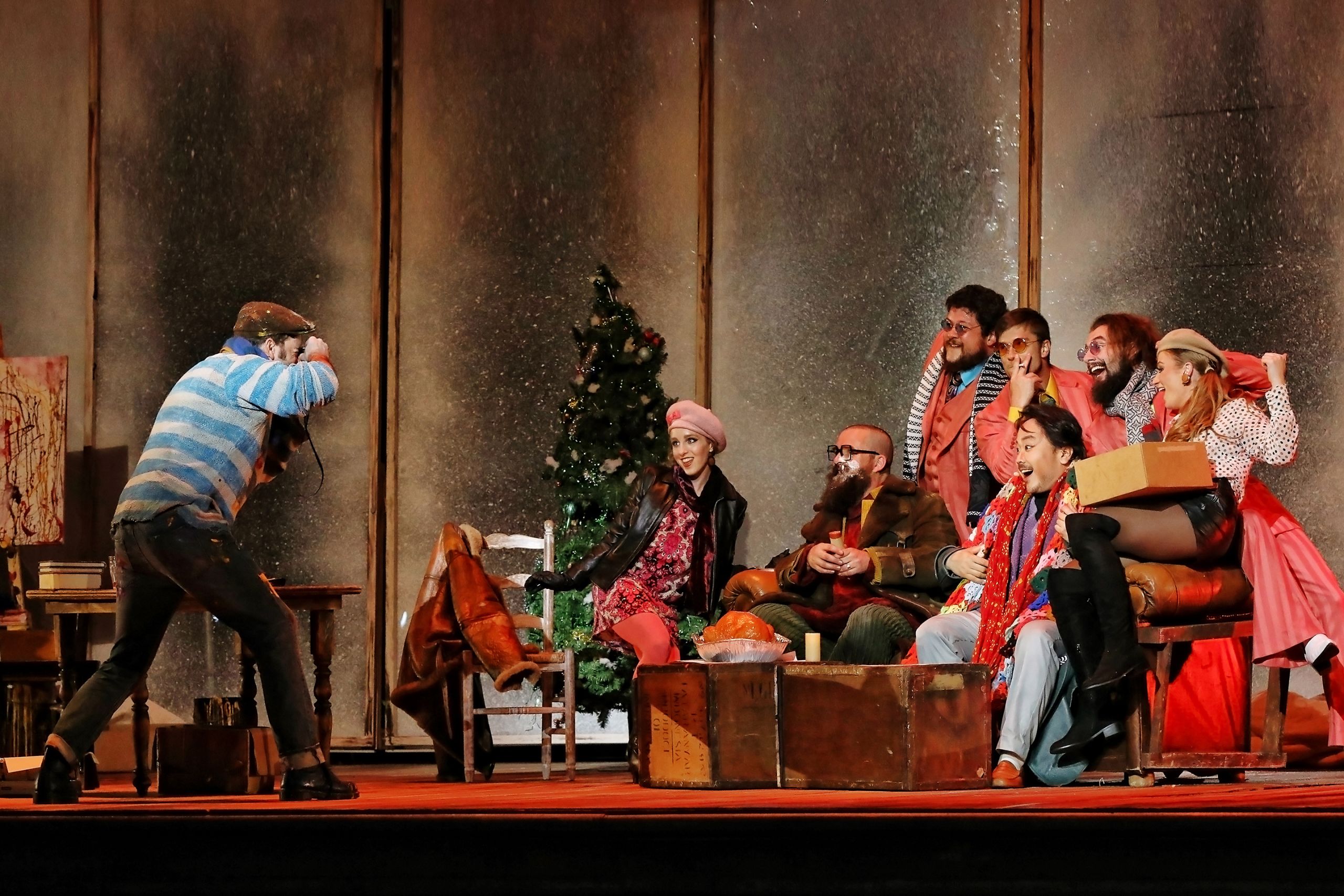 Item 1 of 4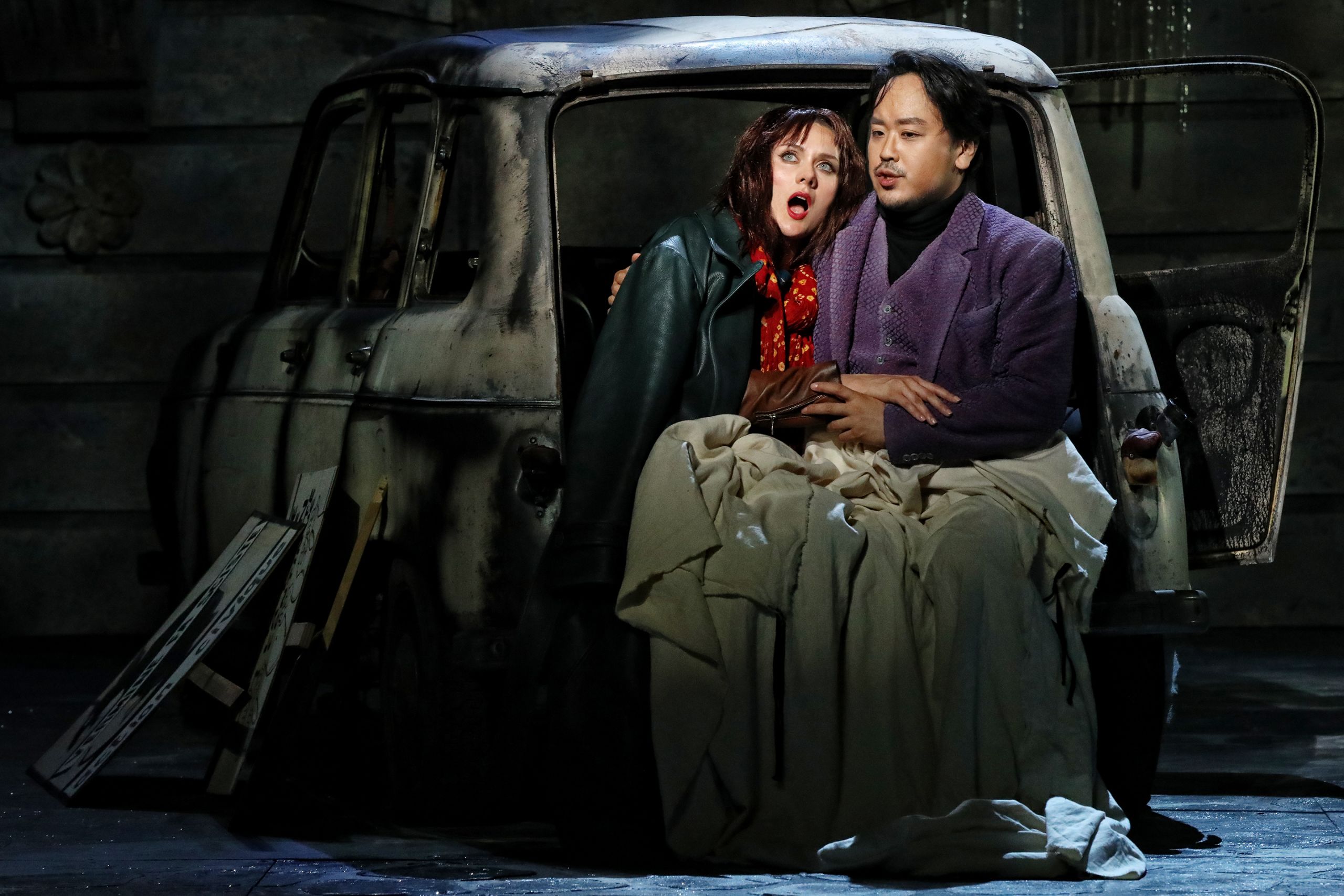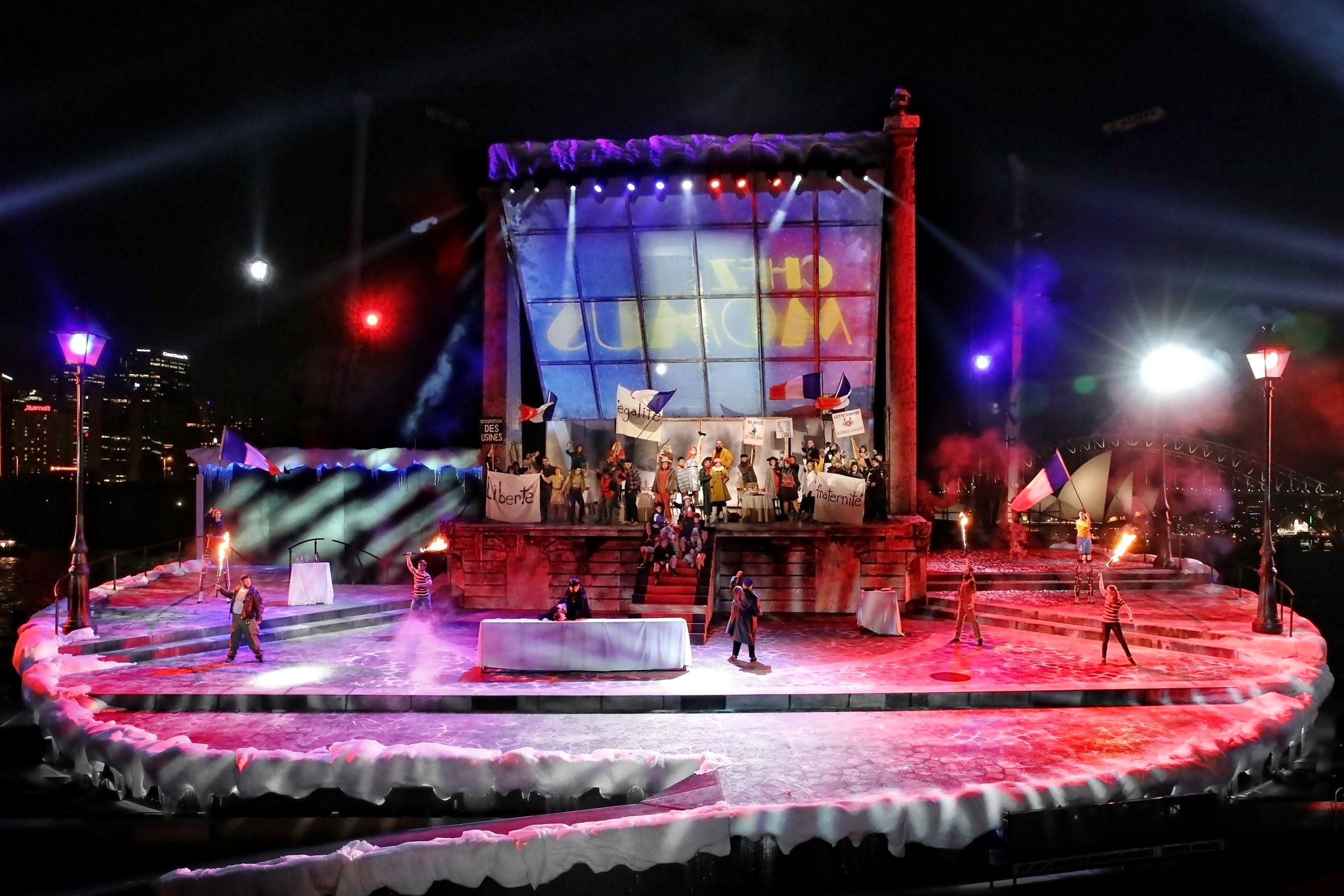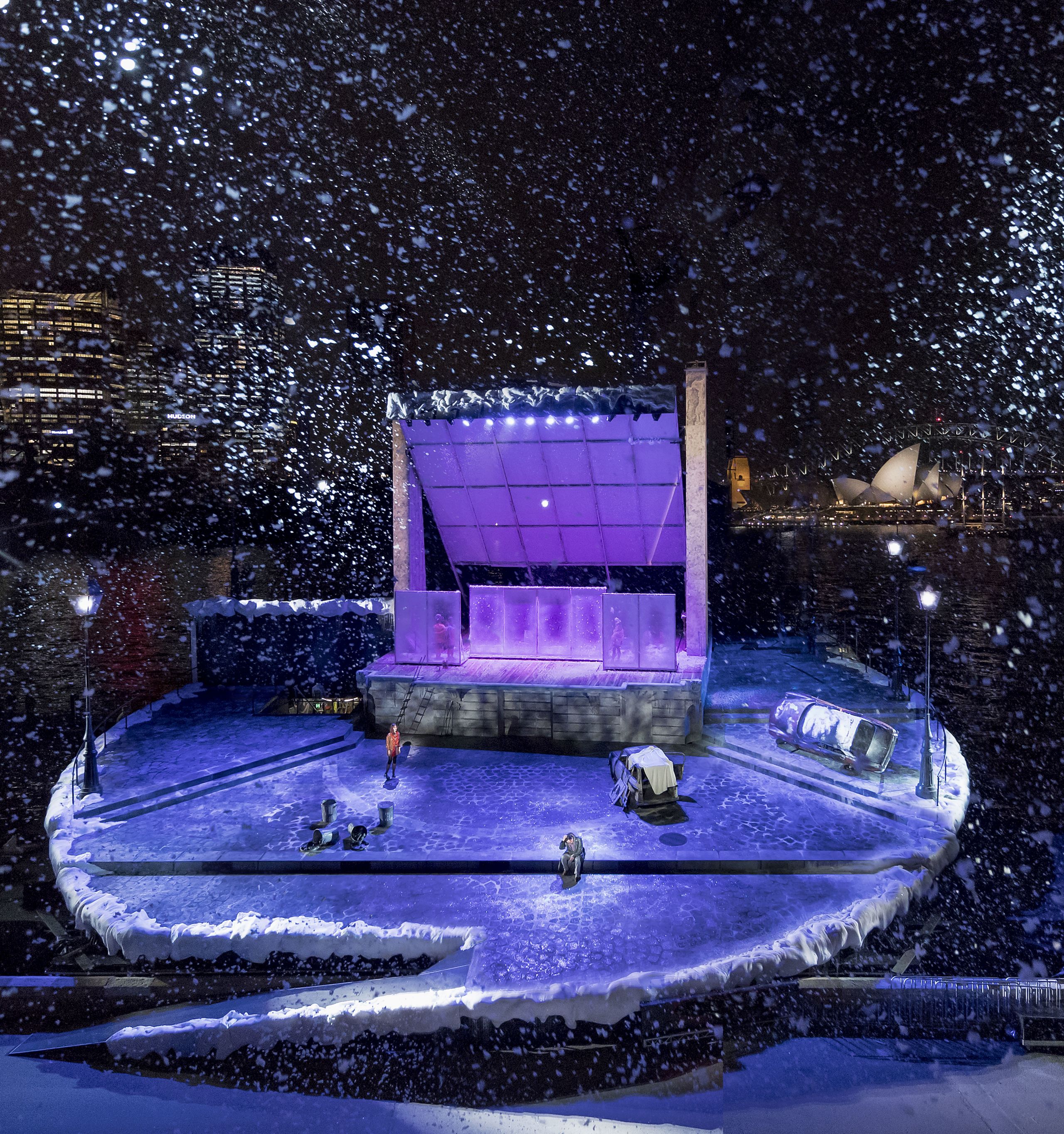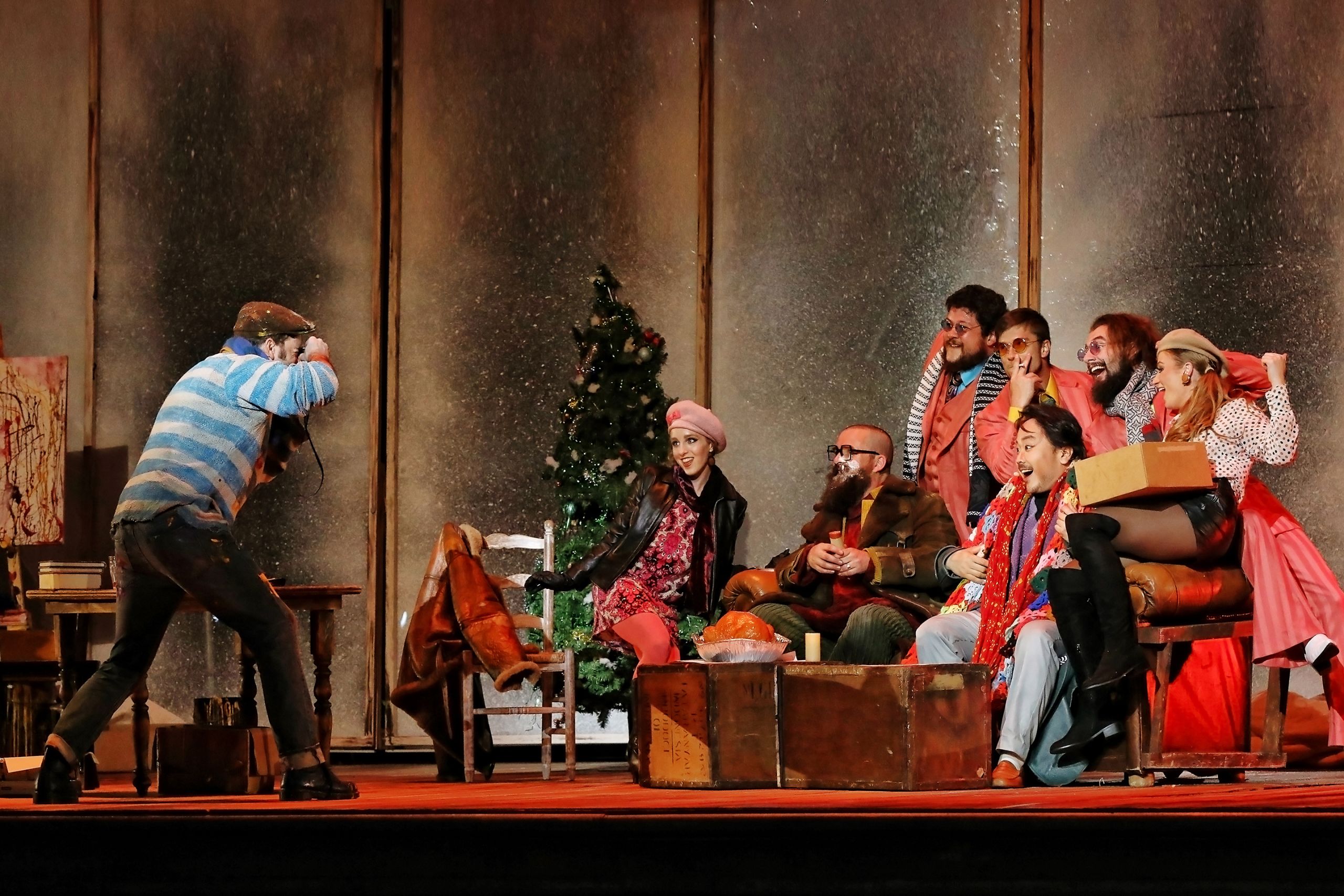 West Side Story (2019)
Our first musical on Sydney Harbour was Leonard Bernstein's 1950s masterpiece. Francesca Zambello, who directed the first Handa Opera on Sydney Harbour, returned to the grand outdoor stage to create a new version of this Broadway classic, which takes the story of Romeo and Juliet to the streets of New York.
Working with Jerome Robbins' iconic original choreography and an enormous cast of singers, actors and dancers, Zambello created a production that transported the audience to New York and captured the romance and ultimate heartbreak at the centre of this story.
Facts and figures
A freeway overpass extended over the stage, and was 30 metres long and 15 metres high.
Three custom-made graffitied New York subway cars zoomed across the stage as part of the set.
The dancers were able to execute Jerome Robbins' extraordinary choreography in all weather thanks to a custom-made, non-slip stage surface and special wet-weather shoes.
The team
Conductor: Guy Simpson
Director: Francesca Zambello
Cast
Maria: Julie Lea Goodwin
Tony: Alexander Lewis
Riff: Mark Hill
Anita: Karli Dinardo
Bernardo: Waldemar Quinones-Villanueva