Cheat Sheet: Attila
Everything you need to know about Verdi's historic epic (for starters, yes, it is about the Hun).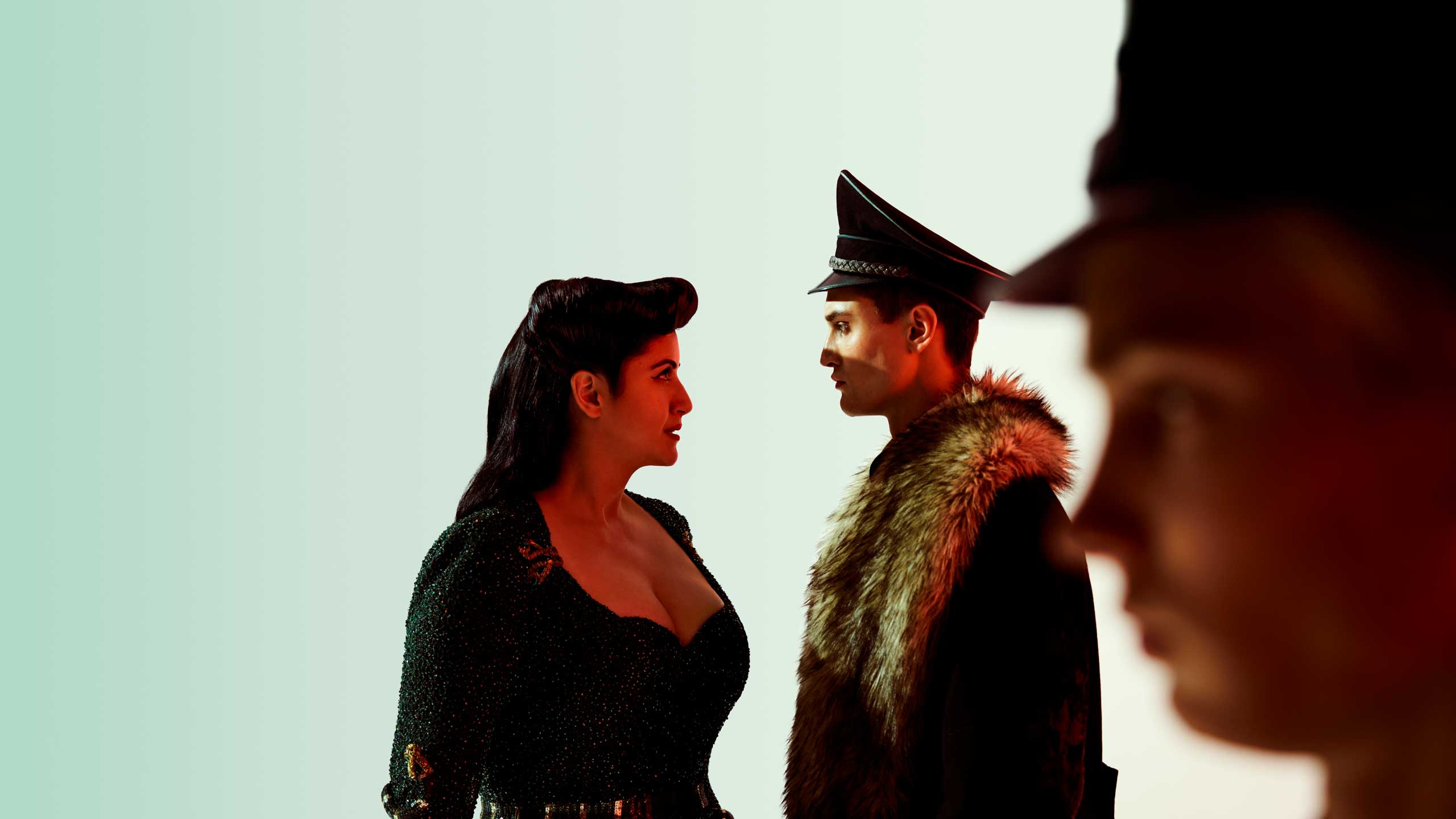 Who was the composer?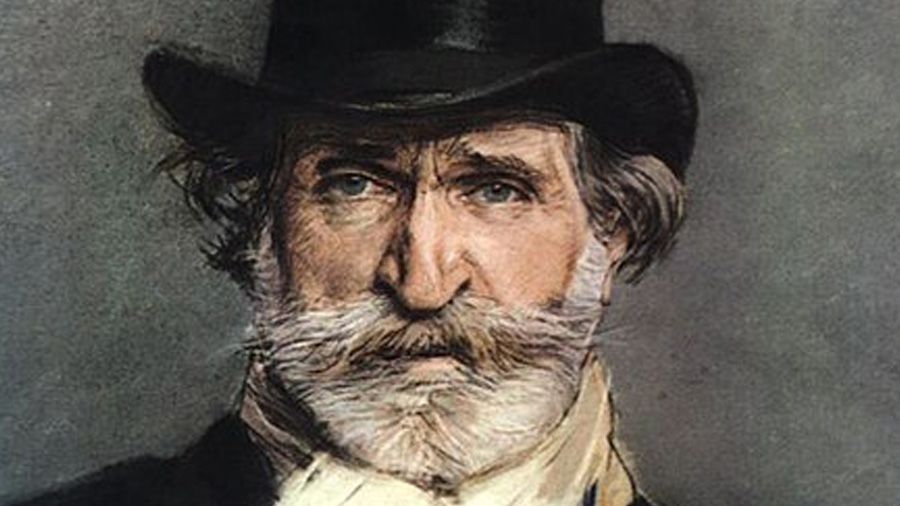 Giuseppe Verdi had a gift for taking a character marginalised by society and putting them centre stage, whether it be a hunchbacked jester in Rigoletto, an Ethiopian princess in Aida or a courtesan in La Traviata.
Verdi wrote big, beautiful melodies and expressive, dramatic orchestral music. As a composer, he was always seeking out strong subjects, demanding his librettists create realistic, human characterisations.
The composer was born in a small village in Parma in 1813 to a poor family. He became a music teacher and conductor before finding success as an opera composer. By the time he died in 1901, his fame was such that 200,000 people lined the streets at his funeral to pay their tribute.
---
What happens in the story?
Attila, King of the Huns, is invading Italy as he conquers Europe.
Ezio, a Roman general, is determined to stop him. He offers Italy's empires in exchange for his country's freedom. Attila will not negotiate, declaring he will have Italy anyway.
Ezio plots Attila's downfall with Foresto, a young knight whose fiancée, Odabella, is among Attila's slaves.
But Odabella already has a plan to kill the King. He is transfixed by her beauty and courage, and has foolishly given her his sword.
In this race for vengeance, who will have the final say?
---
---
Who are the main characters?
Attila — King of the Huns
Odabella — an Italian woman, captured and enslaved in Attila's camp
Foresto — Odabella's fiancé
Ezio — a Roman general
Pope Leo I — the Pope
---
What's the big hit?
'Mentre gonfiarsi l'anima'
Attila sings this aria when he wakes from a nightmare warning him not to attack Rome.
---
Something to listen out for
Verdi's driving, military rhythms are designed to stir up the crowd. You can feel the energy in the music, which clips along with martial precision.
Listen to the range of challenges Verdi gives the soprano singing Odabella. She must conquer acrobatic runs from high notes down to the very bottom of a soprano's range. She has to convey hot rage in one moment and gentle romance in the next. She doesn't even get the chance to ease into it — her first line speeds up and down two octaves.
---
---
This production is...
A co-production with Teatro alla Scala in Milan, one of the world's greatest opera houses.
Director Davide Livermore updates the action from 5th century Italy to fascist Italy during the 1930s.
---
A little history
Always political, Verdi wrote Attila as a thinly veiled argument for Italy's independence from Austria.
While it appeared to tell a harmless historical story, the opera is an out-and-out rallying cry for an independent, unified Italy. Verdi was a leader in the resurgence against the Austrian empire, and he wrote many fiercely nationalist operas.
Imagine the audience reaction when the Roman General Ezio declares to Attila: "You may have the universe. But leave Italy to me!" (The line also inspired cheers at La Scala's recent performances.)
Verdi was just 32 when the opera premiered on 17 March 1846 in Venice at the Teatro La Fenice.
It is based on Werner's 1809 play Attila, King of the Huns. Initially, Verdi worked with the librettist Francesco Maria Piave, but abandoned his work in favour of Temistocle Solera. Solera, however, never completed the job, and Verdi had to go crawling back to Piave. They had a fruitful working relationship: the pair wrote two of Verdi's greatest operas, Rigoletto and La Traviata.
The opera remained popular in Italy for 30 years, but it did not enjoy much success abroad.
---
Conversation starters
The crowd at Verdi's funeral was so large that it remains the largest public assembly ever held in Italy.
The opening night audience erupted into cheers when Ezio sang "you may have the universe, but leave Italy to me!" The line also inspired cheers at La Scala's recent performances.
The censors weren't happy for Verdi to portray the Pope on stage, so Verdi initially wrote Pope Leo I's character to appear from a time before he became Pope.
Background photo: Brescia/Amisano - Teatro alla Scala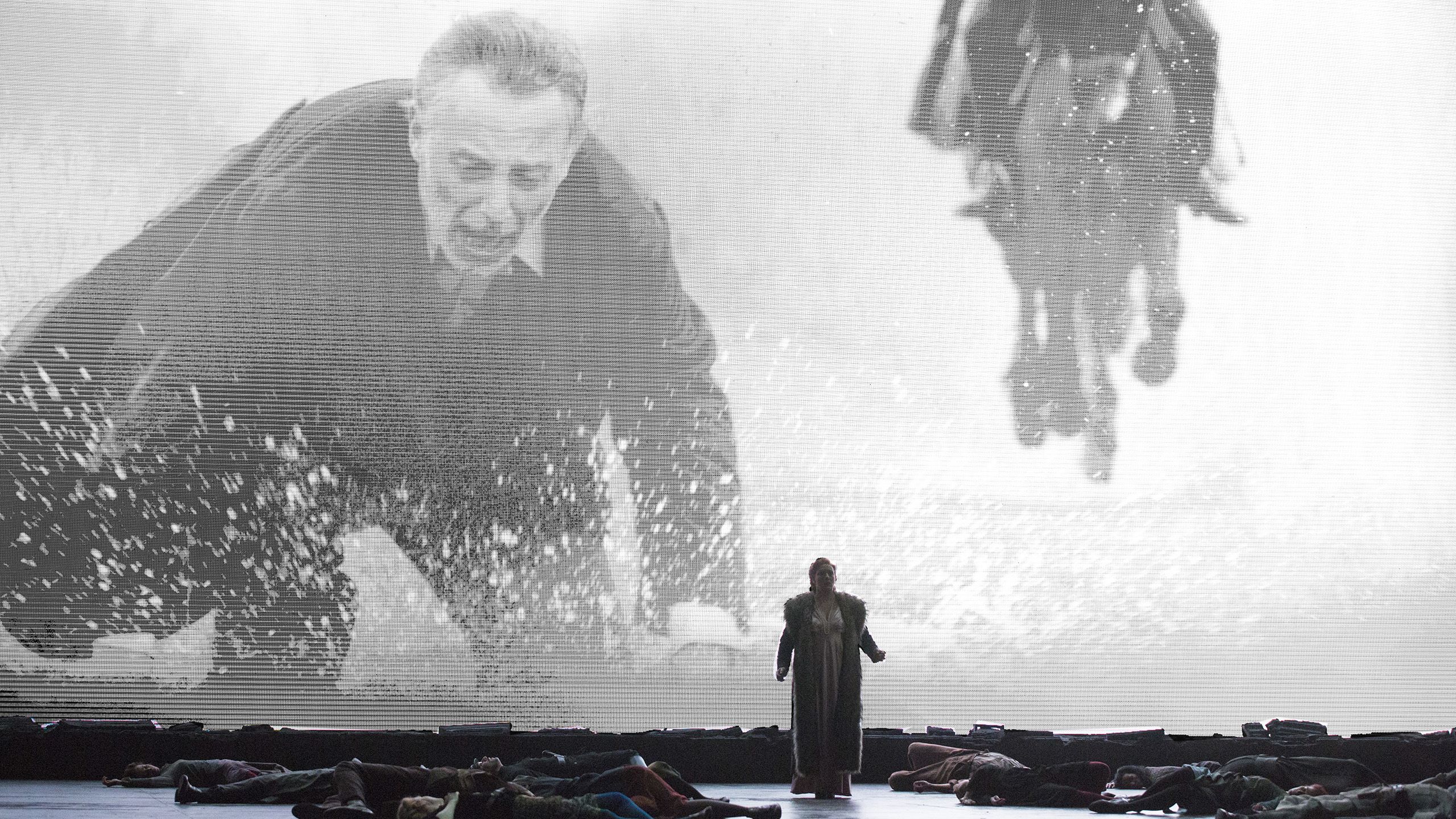 ---
In a nutshell
The composer: Verdi, the most famous and successful Italian opera composer of the 19th century.
The music: This opera follows the conventions of Italian opera during the period, with big arias that stop the action. But you can see glimpses of how Verdi would revolutionise opera.
The big hit: 'Mentre gonfiarsi l'anima'
The setting: During the Hun invasion in the 5th century. This production puts the action in the 20th century, around the time of Fascist rule in Italy.
The history: Always political, Verdi wrote Attila as a thinly veiled argument for Italy's independence from Austria.
A quirky fact to impress your date: Verdi had to swap librettists halfway through, when Solera followed his famous wife to another city and abandoned the project.
---