Bringing opera to regional Australia
QBE: Platinum Partner of Opera Australia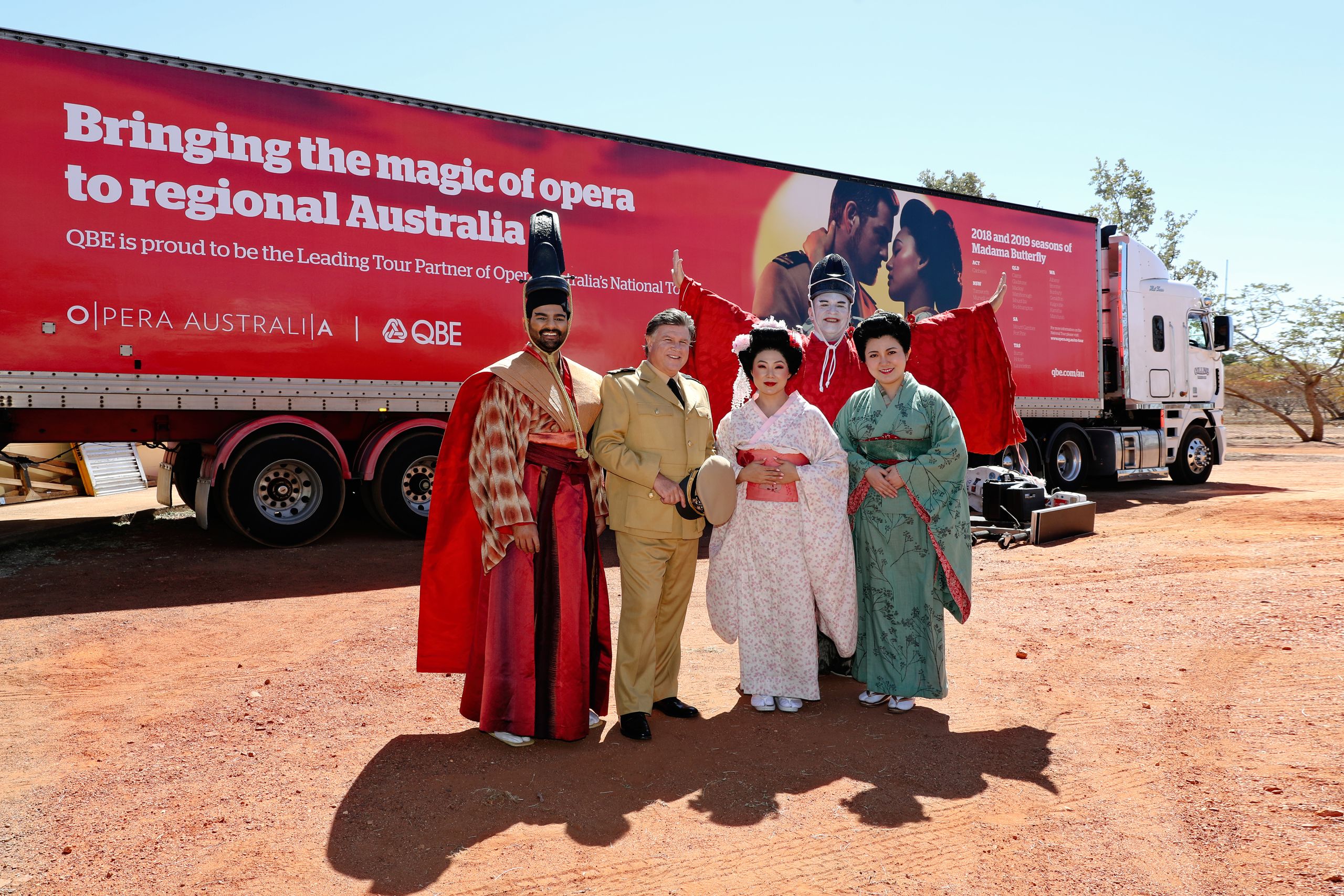 Photograph: Prudence Upton
Photograph: Prudence Upton
National Tour
As the Leading Partner of our National Tour, which visits Australia's eight states and territories over a two year period, QBE Insurance supports the production of the tour as well as providing insight into its complexities and scope through the 'On The Tour' experience.
The experience sees lucky competition winners brought to meet us out on the road for a stop along the National Tour. This includes an incredible behind-the-scenes experience including visits to rehearsals, backstage access and time with our cast and crew.
QBE Insider interview: Andrew Moran
QBE Insurance's support ensures we can take opera on the road each year and reach audiences all across the country. Unfortunately we've had to suspend the National Tour for 2020, but we're taking the time to reflect on the tour's significance through the eyes and experiences of touring regular, Andrew Moran.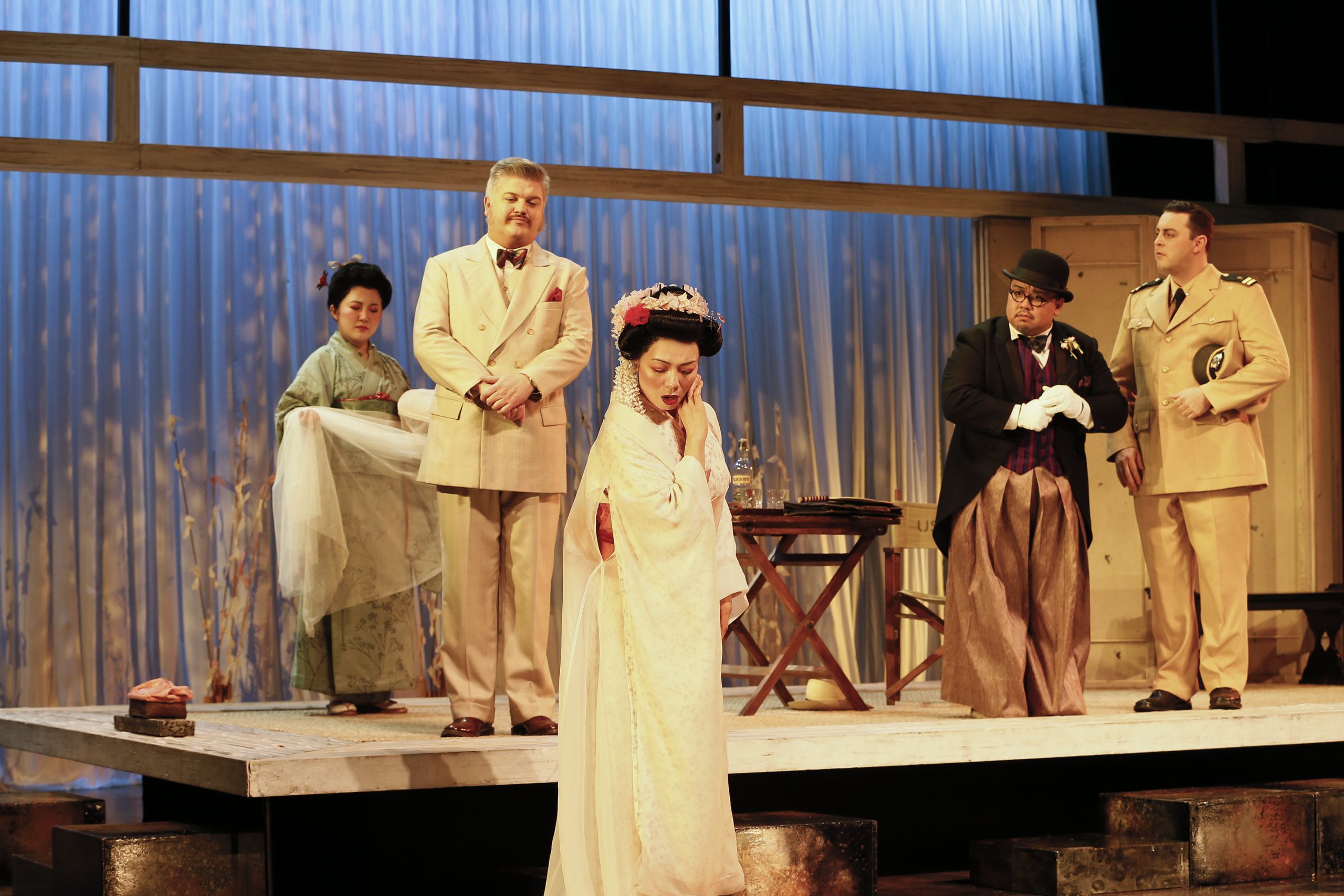 Andrew is originally from Melbourne, but studied at the Western Australia Academy of Performing Arts and Sydney Conservatorium of Music, before joining Opera Australia in 2006. His first experience "on the road" was as Papageno in our National Touring production of The Magic Flute in 2014, where he performed for over 15,000 audience members across New South Wales, Victoria, Tasmania and ACT. Andrew has since appeared in the 2018 and 2019 tours of Madama Butterfly as Sharpless, as well in the NSW Primary Schools Tour El Kid in 2017. Andrew has shared his talents with 45,000 regional audience members on our National Tour.
How has the COVID-19 pandemic impacted your work as an opera singer?
The pandemic has affected the entire world, in ways that nobody could have seen coming. That moment in March when the Prime Minister announced a ban on gatherings of more than 500 people, I instantly knew that life this year was going to be very different. Within days we were no longer rehearsing or performing. My whole working life has been spent performing in front of live audiences, and to have that so suddenly and brutally taken away from me was quite confronting.
On the plus side, all this time off has allowed me to put some hours into serious practice, without the looming inevitability of preparing the next batch of roles. A strange luxury!
How have you taken care of your mental and physical health during isolation, and has opera played a part in that?
At first it was tough, and I'd be lying to say that I didn't over-indulge in the pleasures of food and drink. But after a while, some daily perspective helped. The devastation this pandemic has wreaked across the globe, balanced against the luck of living in an island nation, makes you think about just how fortunate we've been (so far).
I'm also lucky enough to live near our fantastic coastline, and Sydney's amazing weather means I've been able to get out for a walk, a run, or a swim almost every day. Plus, if I didn't do that with my kids every day during home schooling times, we all would have gone stark raving mad!
As a National Tour veteran, which was your favourite tour?
Hmmm, tough one. I have so many memories of fantastic times on tour, and so many shared experiences with good mates carousing about the country. Because of the incredible and remote places we got to visit, I'd have to say that last year's Madama Butterfly tour to Queensland, Northern Territory, Western Australia and South Australia was probably the most special experience. We visited so many communities and towns that I'd otherwise never get the opportunity to, and we met so many people that would otherwise never get the chance to see a fully-staged opera.
You'd usually be on the road this time of year. What does a day of touring look like for you?
Going by the schedule we had over the last couple of years, by now we'd have been on the road for a week or two. We'd be relaxing into our roles after the hectic build up to opening night, and getting to know each other's "tour idiosyncrasies". As a perennial slow learner when it comes to people's names, I'd probably still be trying to learn the names of orchestra members I hadn't met before! This might seem strange, but you might only meet once or twice in the few days leading up to opening night. Being onstage while they're in the pit means you're not always working very closely to each other! The tour bus and small towns are the perfect places to start socializing.
Tour show days for me involve getting up late, finding out from violinist Dan Lopez where the best coffee in town is to be found, having a long brunch and a short jog, preparing a meal to eat at the theatre, then heading into said theatre for sound check at 3:30 and rehearsal with the local children's chorus.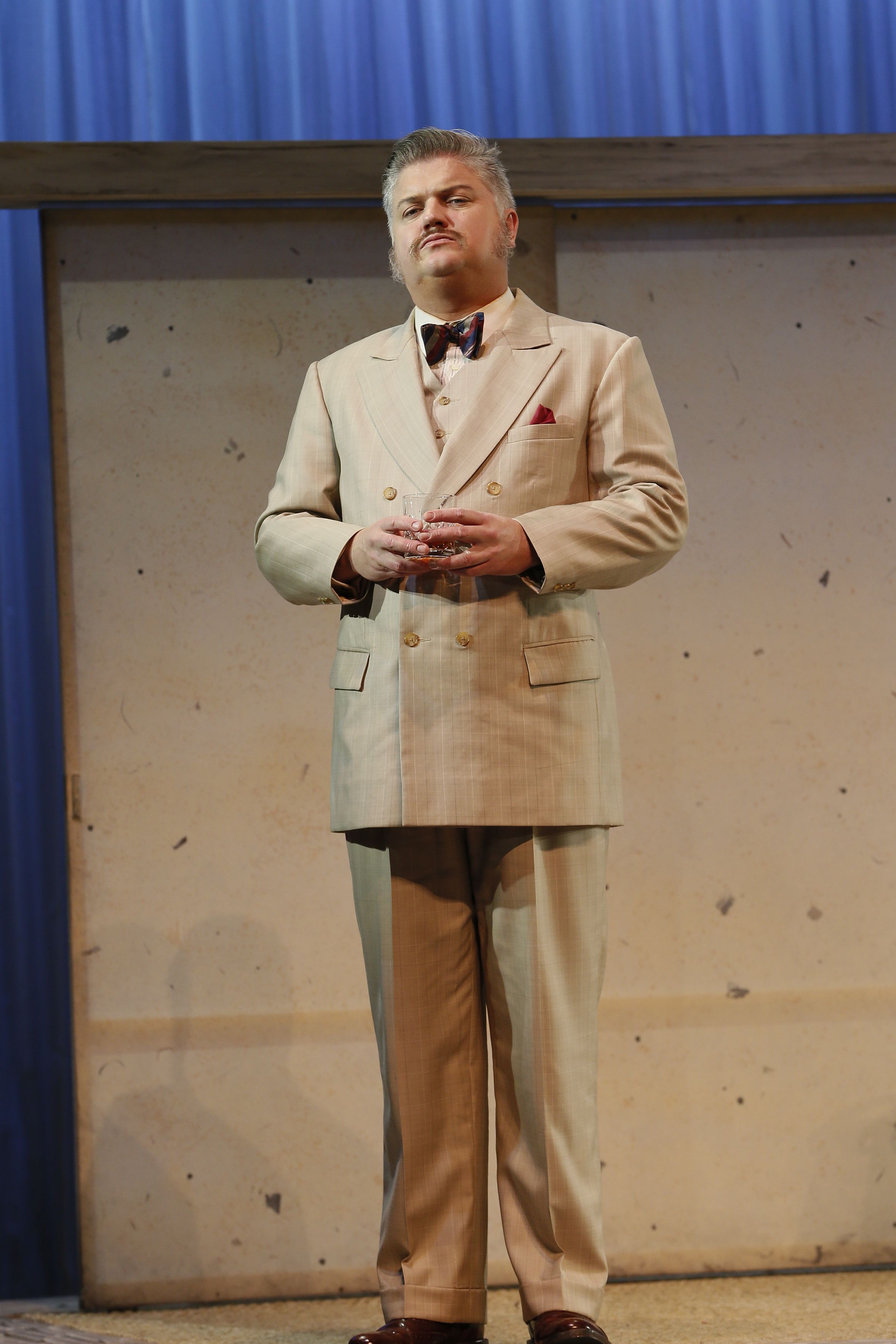 Is there one particular National Tour experience that sticks out in your memory?
Last year the National Tour returned to Broome after a long absence, and I reckon it was a once in a lifetime experience. We were there during the dry season, it was Ladies Day at the Broome Races, we had a day off before the show, and we performed under the stars (and the incoming planes) at Sun Pictures! Sun Pictures is the oldest operating open air cinema in the Southern Hemisphere, and also happens to be the setting for Bran Nue Dae, Australia's first Indigenous musical.
How have you brought your love of opera home during these tumultuous times?
It's been tough, to be honest. I don't do a huge amount of practice at home, as I live in a fairly small Sydney apartment with my wife and two kids. There's also neighbours close by to think about, as it can get pretty loud! But after a few weeks of lockdown I thought the neighbours might enjoy a little music. So I rigged up some recorded accompaniments from YouTube, put my stereo out on the balcony, and started doing some regular performances on Friday evenings.
Of course once my family heard what I was up to, it needed to go out live on Facebook. I have a huge family in Ireland and scattered across the world, so people were watching all over the place!
An important part of the national tour is bringing opera to a broad and diverse audience – who makes up the audience?
Sometimes I think a misconception occurs around opera, where people assume it's only for a certain type of audience. The reality is entirely divorced from that, and I believe opera is an art form that can appeal to almost anyone from any background. The magic of the national tour is the ability to bring these incredible stories and amazing music directly to the people, and in many cases to people who are a hell of a long way from the Sydney Opera House or Arts Centre Melbourne. You meet a lot of people after the show, and there is a real cross-section: the children's chorus and their families, first-time opera attendees, and die-hard arts fans who have been hanging out for Opera Australia to come to town.
If we as artists really believe that opera is for everybody, then we need to walk the walk and get opera out to everybody. The national tour is the most effective way I can think of to do this, and I would actually like to see the program expanded to go to even more parts of the nation.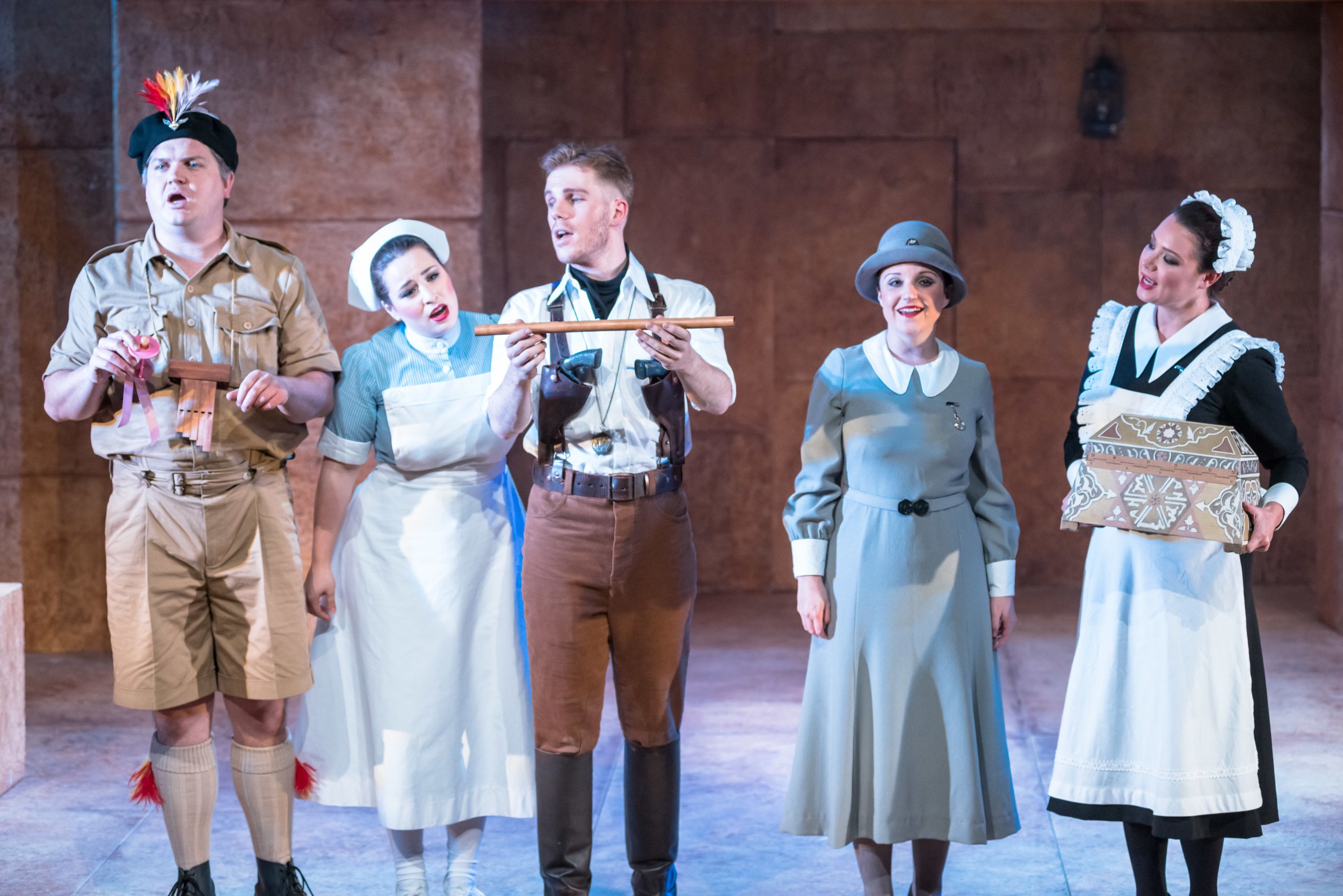 Regional Vocal Scholarship
QBE Insurance is helping us to develop the next generation of opera stars by supporting our Regional Vocal Scholarship as the Leading Partner. Each year, this scholarship brings four students who live outside our major cities to Sydney for an intensive week of masterclasses, opera performances, coaching and a recital in front of our Artistic Director and industry peers.