Carmen: The original pop opera
New to opera? We promise you'll know these famous tunes!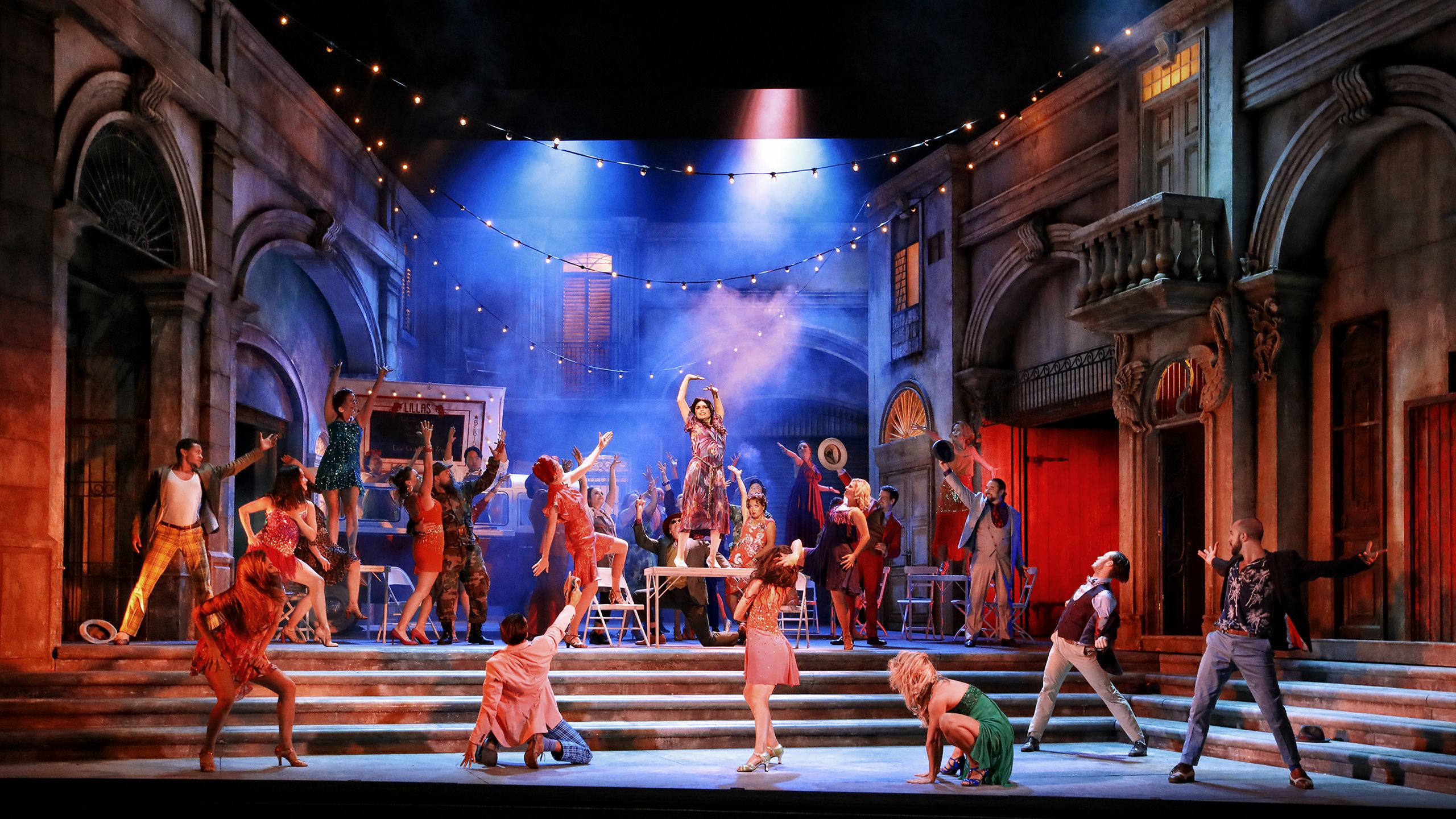 Opera Australia's production of Carmen in 2018. Photo: Prudence Upton
Opera Australia's production of Carmen in 2018. Photo: Prudence Upton
Maybe this is your first Carmen. It could be your first live opera. So how come you've heard so many of these songs before? Well, for starters, Georges Bizet's Carmen has more smash hits than any other opera.
Even people who claim to have never heard a note of opera in their lives will have fragments of its best-known tunes lodged in their memory.
Why? Not only is Carmen one of the most popular and regularly performed operas in the world, it's also one of the most quoted in pop culture.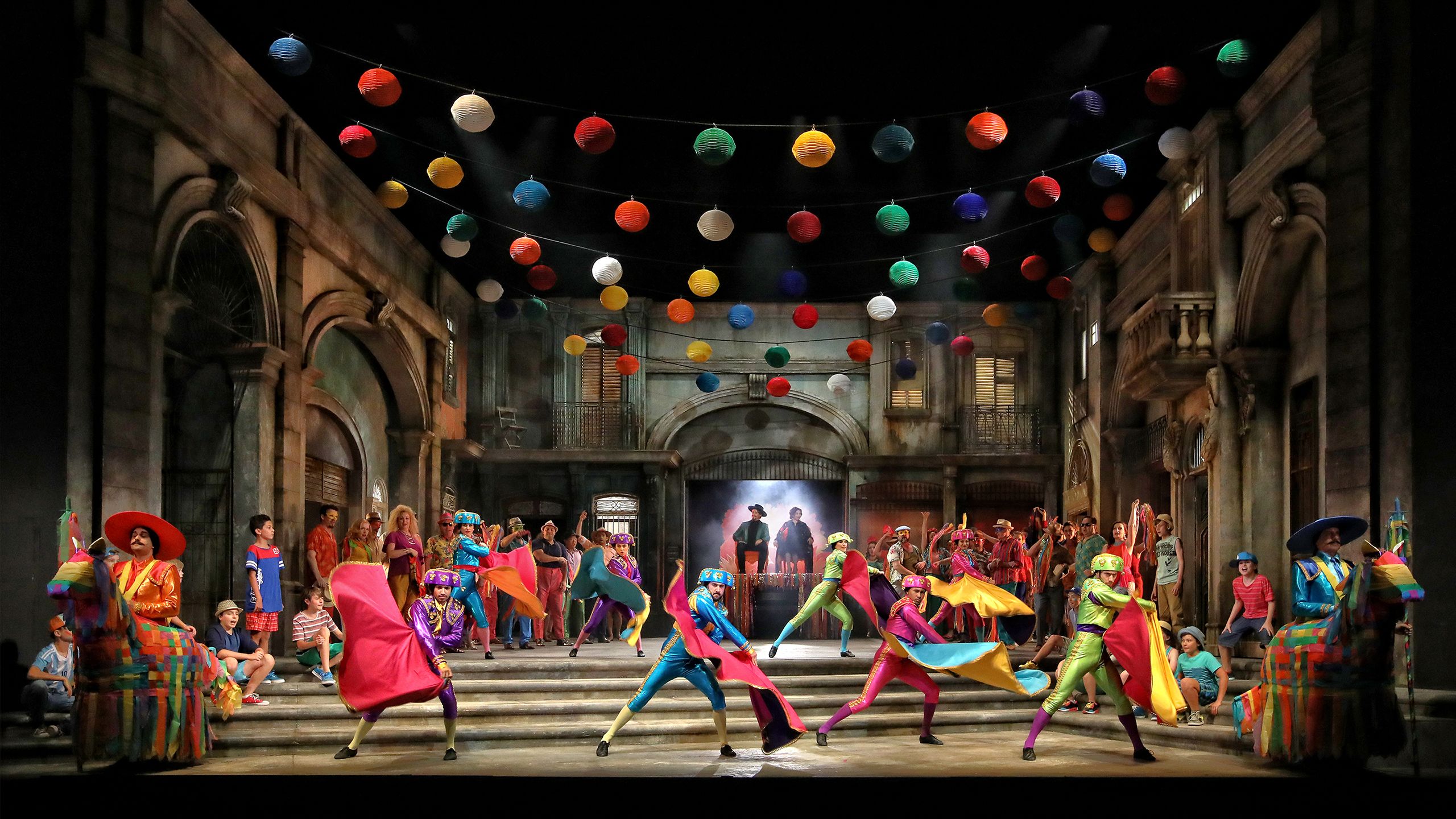 STARTS WITH A BANG
The first near-complete recording of Carmen was made in 1908, but Bizet's galloping Prelude was recorded several times before that. Written for small, horn-heavy bands, it was short, loud and ideal material for the primitive recording process of the day.
Since then, Bizet's adrenaline-pumping overture has been used countless times in TV and film — especially in sports programming (it's perfect for equestrian events) — and in comedies including the 2006 reboot of The Pink Panther and Matt Stone and Trey Parker's BASEketball.
SLOW AND SLINKY: HABANERA
Bizet's sinuous, sensual Habanera, sung by Carmen herself, has been threaded into TV shows, commercials and film scores dating all the way back to The Marx Brothers' 1929 talkie Cocoanuts.
Maybe you remember it from Paul Thomas Anderson's 1999 epic Magnolia, which slipped the Habanera into an eclectic score featuring Aimee Mann and Supertramp. It featured memorably in Pixar's animated film Up! as the soundtrack to grumpy widower Carl's morning routine.
But the best-known use of the Habanera — and the most darkly inspired — has to be in director Danny Boyle's Trainspotting, when the song lubricated Ewan McGregor's iconic slide down "the worst toilet in Scotland".
One of the biggest-selling movie soundtracks of the 1990s, the two volumes of Trainspotting opened a portal to opera for music fans who thought they were buying the CDs for bangers from Underworld, Blur and New Order.
LIKE A BULLFIGHTER: THE TOREADOR SONG
Bizet's stirring march for the entrance of the bullfighters — the best-known march in opera — has been a goldmine for the writers of The Simpsons ("Toreador — don't a spit on-a da floor" chirped Bart, way back in season one) and Sesame Street (in praise of the letter 'L').
But, no one spoofed it more cheerfully than the jingle writers who dreamt up the 1965 TV campaign for the B&D Roll-a-Door, an ad that turned Bizet's irrepressible melody into a nagging hook that had Australians singing "Use a Roll-a-Door, that's what it's for / You'll get much more with a Roll-a-Door …" Once heard, never forgotten.
CARMEN ON SCREEN
Famously, the story was taken for a bluesy spin in the 1954 Hollywood musical Carmen Jones starring Dorothy Dandridge and Harry Belafonte. Decades later, R&B superstar Beyoncé made her movie debut in Carmen: A Hip Hopera in 2001 alongside Mekhi Pfifer and rap stars Rah Digga, Lil Bow Wow and Mos Def.
The 1976 baseball classic The Bad News Bears used songs from Carmen throughout the film, contrasting the beauty of Bizet's music with the hopeless slugging of a Little League team.
Just as Bizet borrowed from the folk tunes of his day, so film, TV and commercial directors have plundered Carmen for its sensual melodies and rousing themes, using them to heighten emotion in their movies and sell everything from Pepsi to perfume, bathroom taps to garage doors.
Carmen on Cockatoo Island
Eastern Apron and Bolt Wharf, Cockatoo Island
25 November – 18 December 2022