Cheat Sheet: Ernani
Everything you need to know about this medieval melodrama.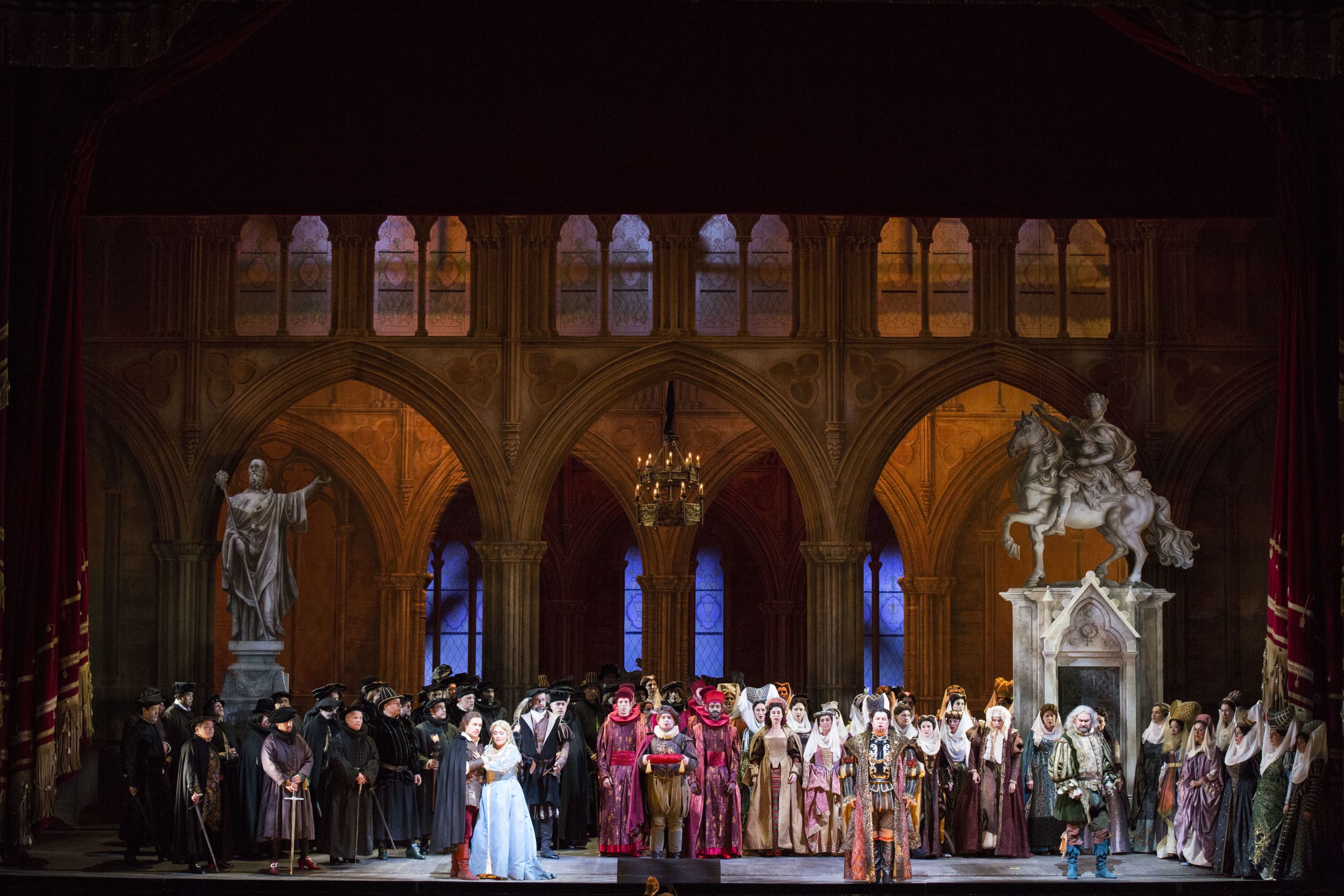 Ernani at La Scala (2018). Photo: Brescia e Amisano.
Ernani at La Scala (2018). Photo: Brescia e Amisano.
Who was the composer?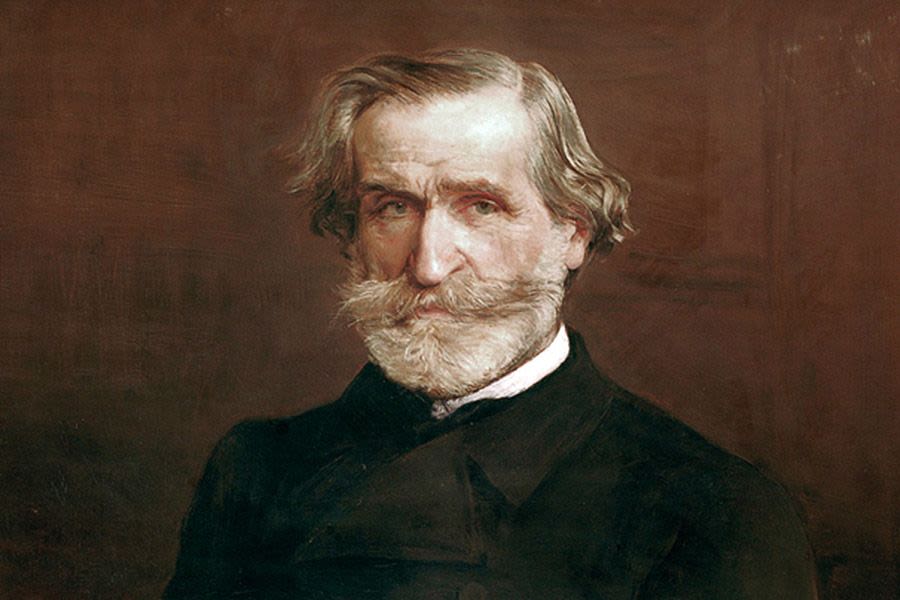 Giuseppe Verdi had a gift for taking a character marginalised by society and putting them centre stage, whether it be a hunchbacked jester in Rigoletto, an enslaved Ethiopian princess in Aida or a courtesan in La Traviata.
Verdi wrote big, beautiful melodies and expressive, dramatic orchestral music. As a composer, he was always seeking out strong subjects, demanding his librettists create realistic, human characterisations.
The composer was born in a small village in Parma in 1813 to a poor family. He became a music teacher and conductor before finding success as an opera composer. By the time he died in 1901, his fame was such that 300,000 people lined the streets to pay their respects as his coffin was taken to its final resting place.
---
What happens in the story?
Elvira is young, beautiful, and promised to her elderly uncle Silva in marriage. But she is in love with the brave outlaw, Ernani. They plan to elope.
To complicate matters, the King of Spain, Don Carlo, is also in love with Elvira. Oh, and Ernani is plotting to kill the King, whose father killed his father.
Ernani arrives at the castle in disguise, fleeing from the King, who has discovered his plot. Silva offers him hospitality, but when he discovers his guest loves his fiancée, he's furious.
Don Carlo arrives, searching for his enemy, and Silva conceals Ernani. The King departs, taking Elvira with him.
Now both Silva and Ernani want revenge (and Elvira). But before he agrees to conspire with Ernani, Silva demands a terrible price.
In a world where a man would rather die than lose his honour, can anyone find their happily ever after?
Ernani at La Scala (2018). Photo: Brescia e Amisano.
Ernani at La Scala (2018). Photo: Brescia e Amisano.
---
Who are the main characters?
Elvira: a young maiden, object of everyone's affection
Ernani: a former nobleman who is now an outlaw, and Elvira's true love
Don Ruy Gomez de Silva: Elvira's elderly uncle and guardian
Don Carlo: King of Spain, later to become the Holy Roman Emperor
---
Something to listen out for
The story of Ernani has plenty of drama and not much in the way of realism, so Verdi keeps his audience on the edge of their seats by filling the score with dramatic energy. Restless rhythms and a brisk pace make the story feel urgent as it unfolds. Pay attention to the driving rhythms in the first act trio between Ernani, Elvira and Don Carlo — Verdi is creating a mood that will last through the opera.
Listen out for the horn which features prominently throughout the opera. You'll hear it first in the prelude as the opera opens, and (spoiler) it heralds a significant plot twist right at the end.
Verdi's choice of voice type plays with character archetypes. The tenor is of course the romantic hero Ernani, and Verdi gives him lyrical, passionate melodies. Silva represents the old generation, getting in the way of young love. Verdi wrote this role for a bass, and the music is forceful and consistent. He does not change.
Meanwhile, Don Carlo as a character undertakes a journey from entitled King who will take what he wants to noble ruler. Verdi chooses the complex colours of the baritone voice to display these changes.
During his career, Verdi became a great writer for baritones, a voice type that can achieve the exciting, lyrical melodic singing of a tenor and the dramatic heft of a bass. We see this beginning to develop in the composer's treatment of Don Carlo.
---
---
This production is...
A co-production with esteemed opera house La Scala of Milan.
Ernani has not enjoyed the fame of some of Verdi's other works, in part because the story relies on outdated codes of honour and chivalry.
Director Sven-Eric Bechtolf tackles this challenge by staging the opera within an opera, imagining a 19th-century theatre putting on the show. It's an excuse to embrace the melodrama, and allows for lavish period costumes, masks and headdresses.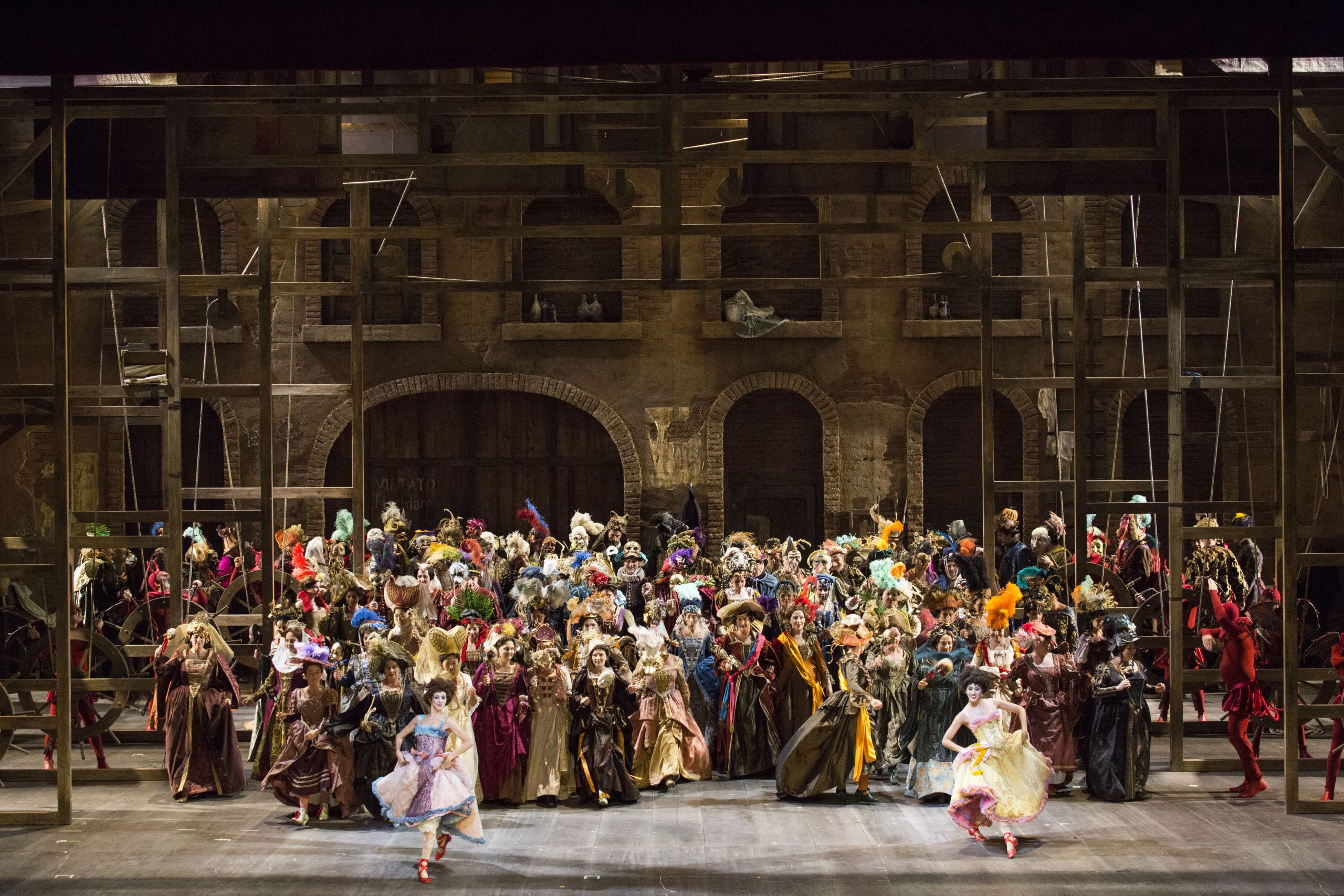 Ernani at La Scala (2018). Photo: Brescia e Amisano.
Ernani at La Scala (2018). Photo: Brescia e Amisano.
---
A little history
Ernani was Verdi's fifth opera and his first commission for La Fenice in Venice. He was determined to have creative control over the work, hammering out a contract with the theatre that gave him the right to choose singers himself from the ensemble, engage his own librettist and even ensured that he did not have to provide a completed score in advance.
The opera was the beginning of a fruitful working relationship between the composer and librettist Francesco Maria Piave, who went on to write the libretto for Verdi's most celebrated works, La Traviata and Rigoletto.
After toying with many ideas, Verdi had eventually settled on Victor Hugo's controversial play Hernani as his subject. He gave his librettist detailed instructions on how to adapt the work. Brevity was paramount.
The composer was an exacting collaborator, and Piave complained about sudden changes to details and structure. However, the result was a success — despite a mediocre first night at its 1844 premiere, Ernani became a success, and quickly spread across the world, making Verdi famous as it went.
Seventy years after its premiere, it became the first complete opera ever recorded.
---
Conversation starters
Teatro La Fenice wanted a contralto to sing the role of Ernani (a female singing a 'pants' role), but Verdi insisted on a tenor.
The composer pulled a bass out of the Chorus to perform the role of Silva after two other basses proved unsuitable. The lucky man went on to be a successful bass soloist in Italy.
Ernani was the first complete opera ever recorded, in 1904. It required 40 single-sided discs.
Ernani was the first of Verdi's operas to be translated into English for its London premiere.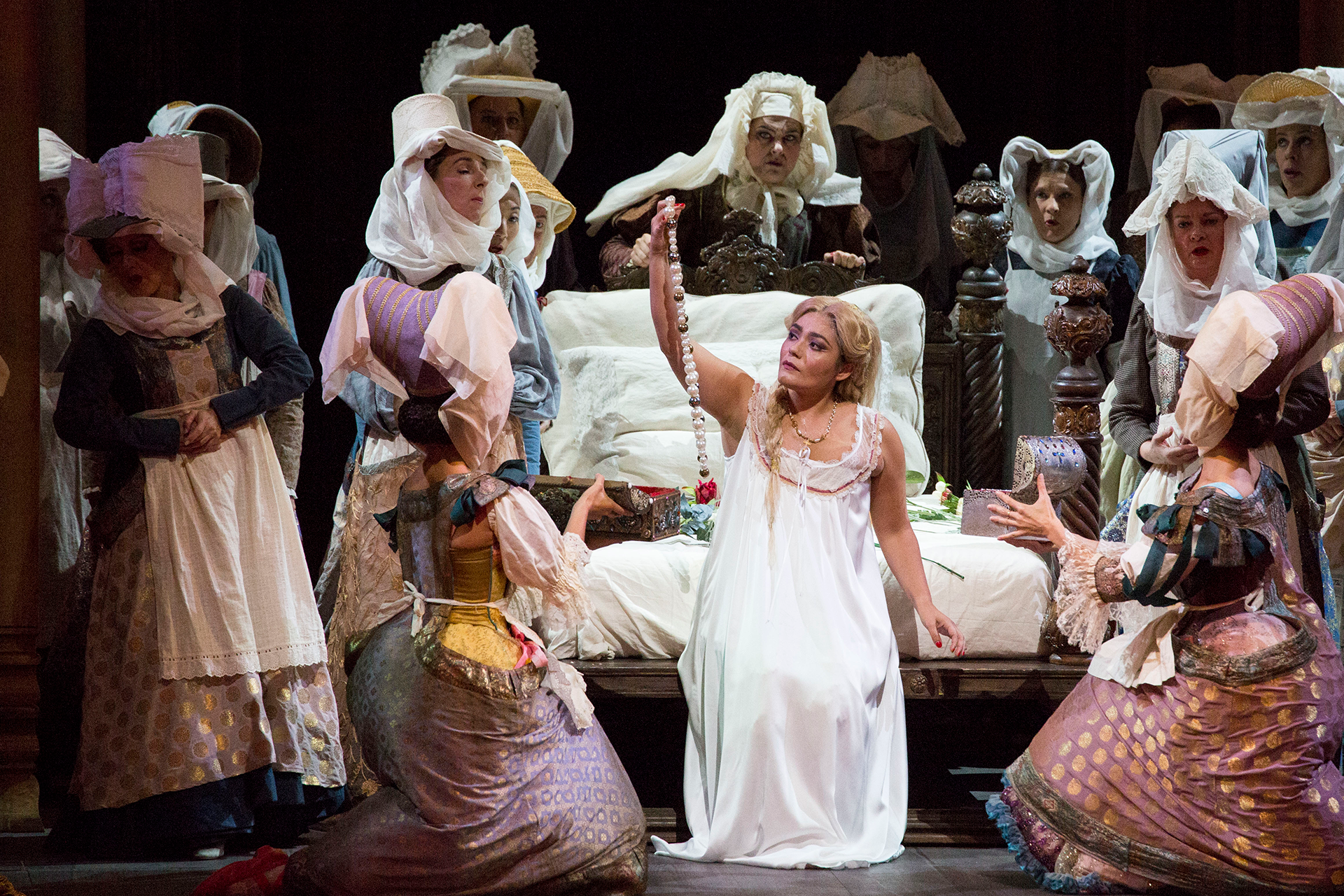 ---
In a nutshell
The composer: Verdi, a world-famous Italian composer working in the 19th century.
The music: trademark Verdi, with rousing choruses, passionate arias and exciting ensemble writing.
The big hit: the emotional trio between Ernani, Elvira and Silva at the climax of the opera in Act VI is a cracker, but no piece from this opera is particularly famous.
The setting: 16th-century Spain. This production sets the opera within an opera, taking place in the 19th century.
The history: this was the opera that propelled Verdi to worldwide fame.
A quirky fact to impress your date: when the bass engaged to sing Silva pulled out, Verdi plucked a singer from the Chorus, who went on to have a successful career.
---