Cheat Sheet: Otello
Shakespeare and Verdi meet in the middle of a masterpiece.
Here's everything you need to know.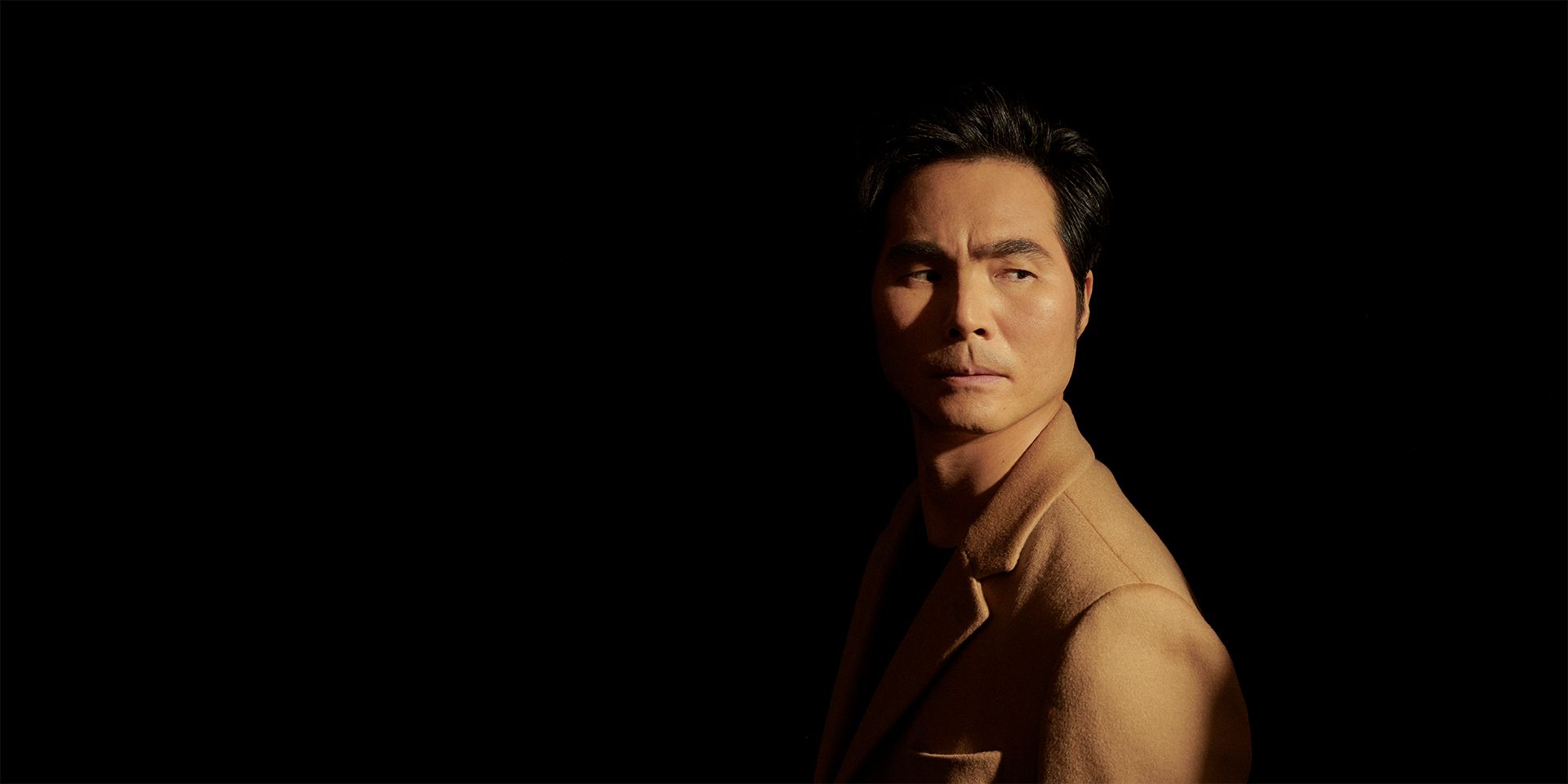 Who was the composer?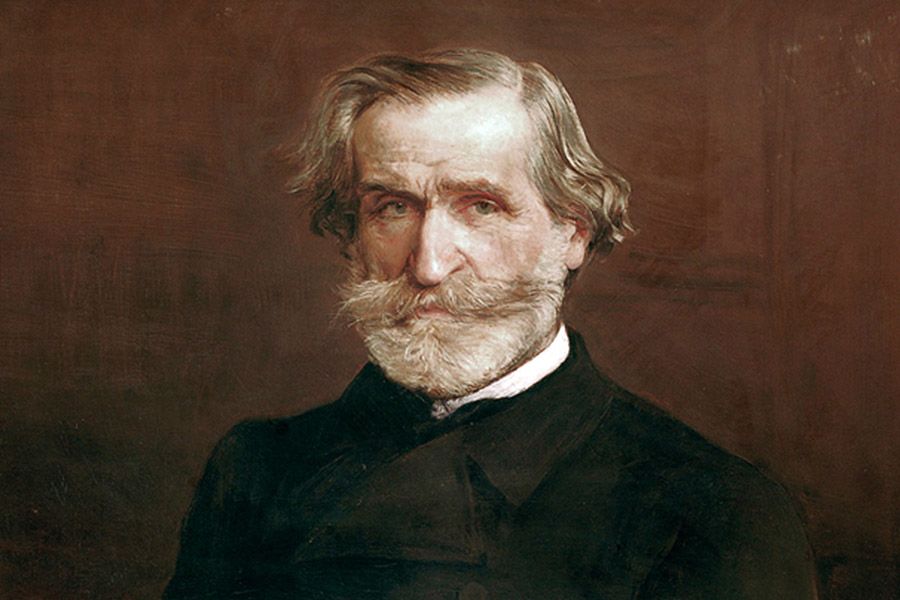 Giuseppe Verdi was one of the greatest composers the world has ever seen, dominating the Italian opera scene for most of his adult lifetime.
He had a gift for taking a character marginalised by society and putting them centre stage, whether it be a hunchbacked jester in Rigoletto, an enslaved Ethiopian princess in Aida or a courtesan in La Traviata. 
Verdi wrote big, beautiful melodies and expressive, dramatic orchestral music. 
The composer was born in a small village in Parma in 1813 to a poor family. He became a music teacher and conductor before finding success as an opera composer. By the time he died in 1901, his fame was such that 300,000 people lined the streets to pay their respects as his coffin was taken to its final resting place. 
---
What happens in the story?
This is a truncated version of Shakespeare's famous play.
The brave, noble general Otello is married to the beautiful, spirited Desdemona – but there is someone who would come between them.
Enter Iago, the moor's ensign. Bitter towards his master and jealous of the world, especially the recently promoted Cassio, Iago determines to discredit Cassio and destroy Otello.
With a silver tongue, Iago questions Desdemona's fidelity, planting seeds of doubt in his master's mind. He sets a trap, Otello's torment grows and the innocent souls caught up in his scheme come together in a riveting final Act.
---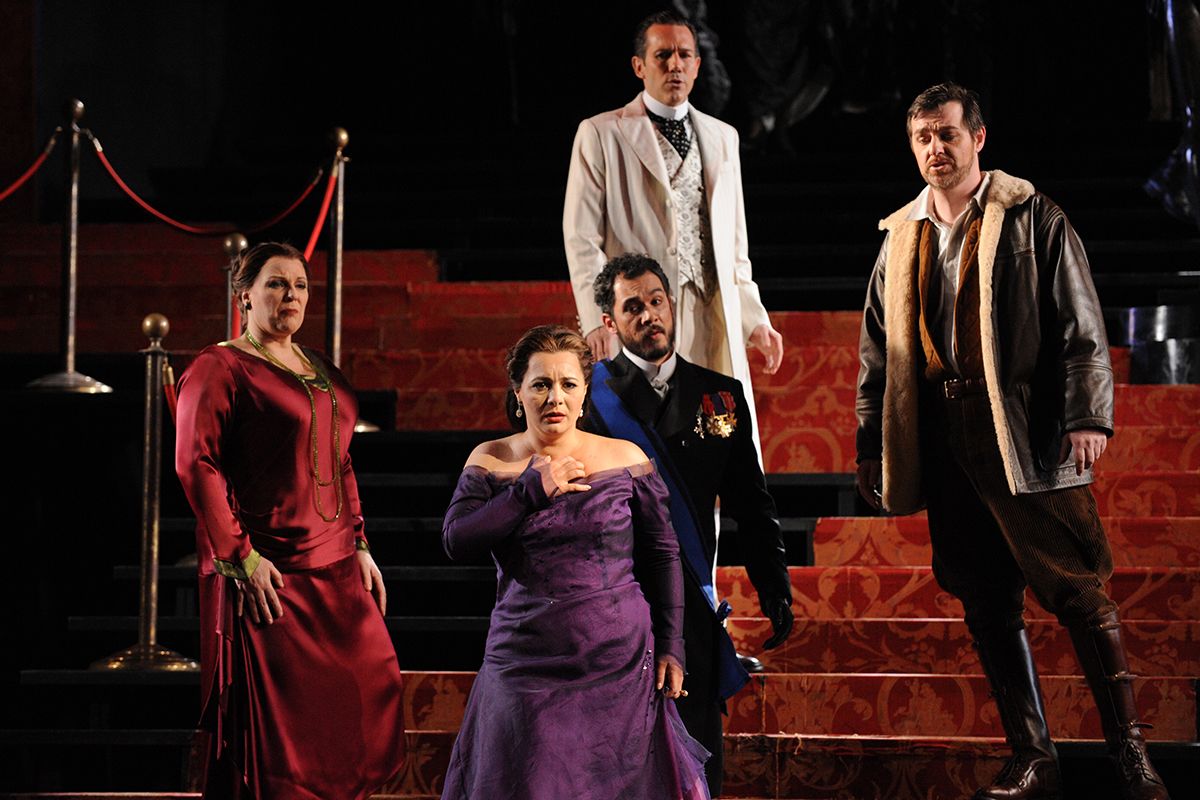 Opera Australia's 2014 production of Otello at Sydney Opera House. Photo: Branco Gaica
Opera Australia's 2018 production of Aida. Photo: Prudence Upton
Who are the main characters?
Otello – Governor, war-hero
Iago – Otello's ensign, bitter and twisted.
Desdemona – Otello's beautiful and devoted wife
Cassio – Otello's Naval captain, and the object of Iago's jealousy
Emilia – Iago's wife
---
What's the big hit?
Desdemona's stunning 'Willow Song' and 'Ave Maria'. Otello commands his wife to her chamber and she sings of a broken-hearted servant and her lament. She sings two exquisite arias back to back: the 'Willow Song' and 'Ave Maria' as she prays for her soul. These are favourite performance pieces for sopranos.
---
Something to listen out for
As the opera opens, the orchestra creates a clear image of a storm approaching. The organ holds three discordant notes throughout the piece, while the woodwinds play rapid rising and descending scales, representing the blustering wind. The brass and percussion provide bursts of thunder and lightning from the pit, and the organ keeps holding those uncomfortable notes. As the storm calms, the woodwind instruments do too, and at last the organ releases its notes and the storm passes.
Listen out for the "kiss" theme as Otello and Desdemona sing their beautiful love duet at the end of Act 1 – and see if you can catch it reappearing as the opera draws to its dreadful close.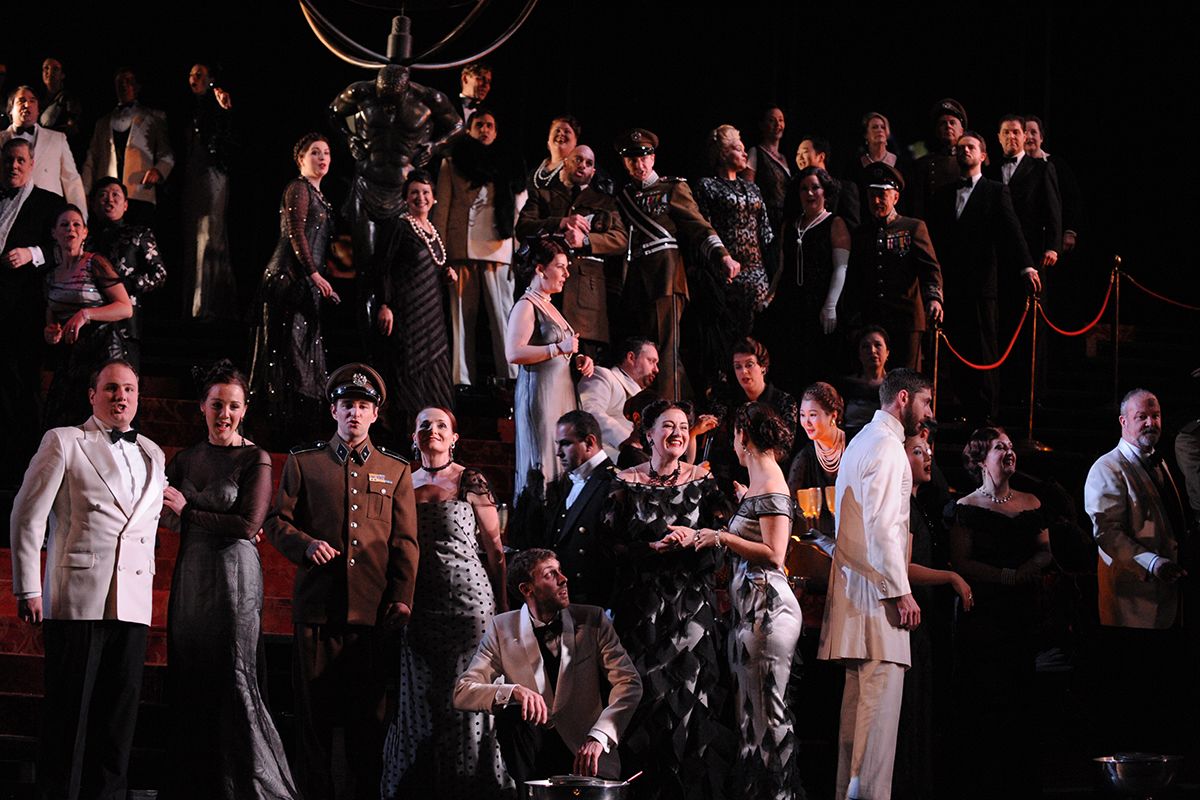 Otello at Sydney Opera House (2014). Photo: Branco Gaica
Otello at Sydney Opera House (2014). Photo: Branco Gaica
---
This production is...
A striking treatment of Verdi's masterpiece that concentrates the drama onto a single set: a massive black and red staircase that immediately introduces the themes of status and power.
Legendary German director Harry Kupfer first staged this production for Opera Australia in 2003, not long after finishing a 20-year-tenure at Berlin's Komische Oper. His production, set in the mid 20th-century, highlights the intimate tensions between Otello, Desdemona and Iago. "You have all the problems of the world in these three characters," he said.
---
A little history
Verdi had retired from opera-writing when two of his longtime friends conspired to drag him back to the manuscript. Verdi's publisher, Ricordi, a conductor, Faccio and the librettist Boito invited themselves to dinner at Verdi's homestead and brought up the idea of a new Shakespeare opera. Ricordi said later "At the mention of Otello I saw Verdi fix his eyes on me, with suspicion, but with interest. He had certainly understood, he had certainly reacted. I believed the time was ripe."
It took eight years for the opera to come to fruition. At its premiere in Milan in 1887, a rapturous audience brought Verdi out for 20 curtain calls.
---
Conversation starters
A few trivia tidbits in case you get stuck for a topic in the queue to the bathroom.
During the composition and revision years, Verdi and his friends referred to the opera as "the chocolate," and each year for Christmas, his publisher sent him a cake with a chocolate figure of Otello on top.
Verdi was fascinated by Iago's two-faced character, and initially wanted to name the opera after him.
Rossini had already written a setting for Otello when Verdi began his opera, which takes place in Venice, reduces Iago to a less significant role and elevates Roderigo. He even wrote an alternative happy ending!