A voice that speaks volumes
Meet a musical storyteller of the highest order.
Ferruccio Furlanetto "combines the dramatic range and mutability of a true character actor with a uniquely ravishing vocal endowment." – Opera News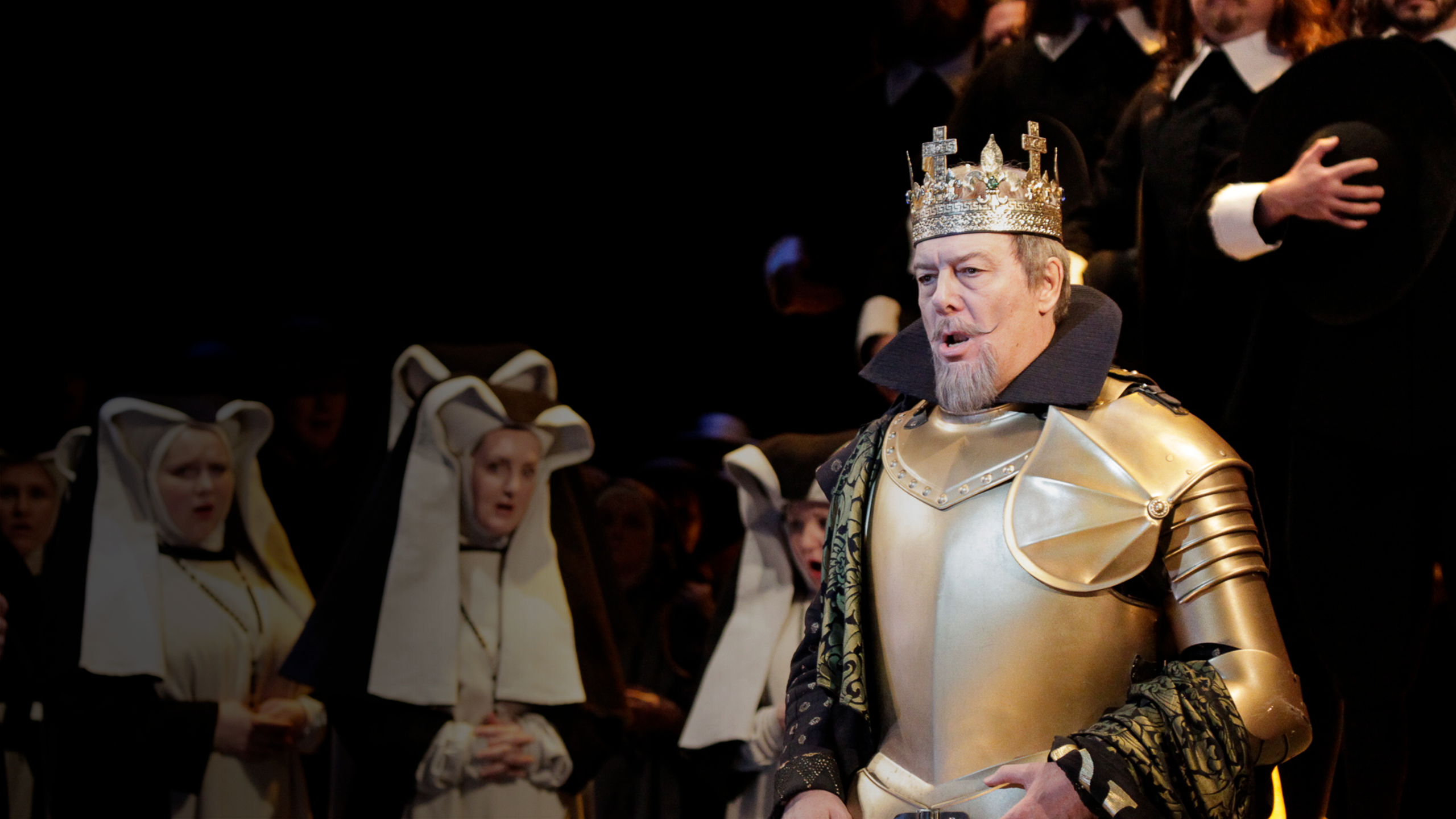 Whenever Ferruccio Furlanetto steps onto a stage, he brings several things with him.
Firstly, he possesses one of the most luxuriously beautiful bass voices in the world, which fills auditoriums with astonishing power.
There are his interpretations of each character, which reach a depth that can only be developed from decades treading the boards.
And then, perhaps most importantly, is the history he carries with him. Over his 48 years performing in leading opera houses, Furlanetto has starred alongside opera's greatest icons – Luciano Pavarotti, José Carreras, Mirella Freni, Dame Joan Sutherland, to name just a few – and performed with the world's most legendary conductors,including Herbert von Karajan, Sir Georg Solti and Leonard Bernstein.
Former Opera Australia Artistic Director Lyndon Terracini calls Furlanetto "one of the great operatic artists of the late 20th century and early 21st century," who remains "one of the most important and in-demand artists in the world" nearly five decades after his career commenced.
The internationally celebrated Furlanetto is returning to Australia in 2023 with a career-spanning solo concert, featuring key moments from his life in music.
"The first time we did [the solo concert] was at the Mariinsky in St Petersburg, and it was marvelous," Furlanetto says. "To present what I believe is the story or 'itinerary' of my long career, and to see, at the end, 2,200 people standing... Well, it's really something."
Furlanetto has since performed the concert in Italy and Budapest, and is excited to add Sydney, Melbourne and Milan's famed La Scala to the list.
Photo: Ferruccio Furlanetto in Don Quichotte at Arts Centre Melbourne (2018). Photographer: Jeff Busby.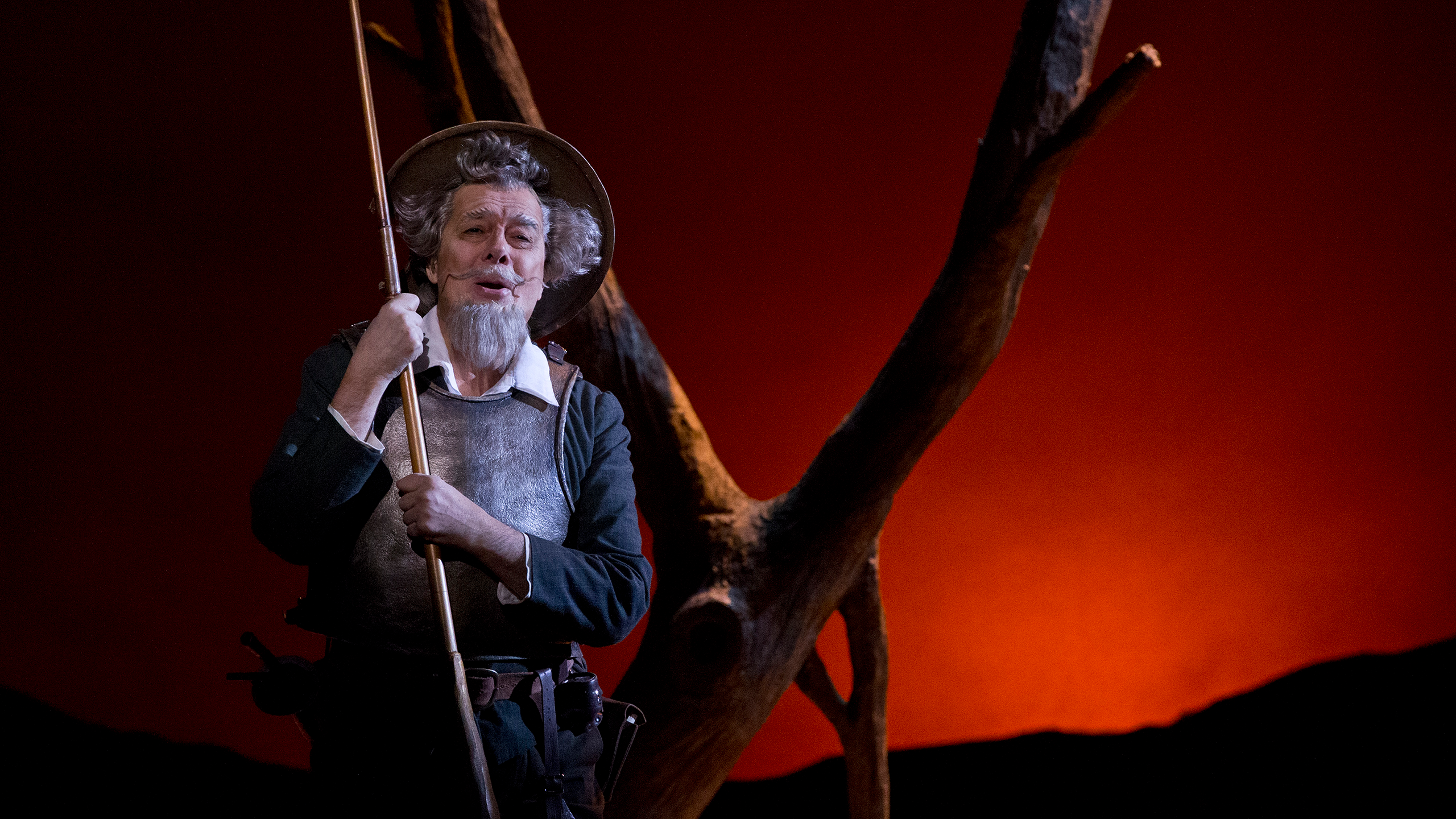 Finding empathy in every role
The celebrated Italian-born bass says performing a solo concert gives him, as an opera singer, a "new dimension".
"When you're on stage with costume and makeup, somehow it's easier because the track is already prepared," he says. "When you are alone, on stage, with a piano, dressed normally and with your own face, it's only up to the way that you are filtering this music.
"You must live these amazing roles, honestly under your own skin. Only in this way can you reach the audience. The only possibility is to live what you're singing and find the intentions and colours. If you have to suffer in that moment, you must suffer. If you are enjoying it, you must be joyful."
Music as an emotional landscape
The recital begins with a beautiful set of songs by Brahms, Mussorgsky and Rachmaninov, before Furlanetto brings to life some of the opera characters he has inhabited over the course of his long career – one that spans almost five decades. And there's a story behind each piece of music.
"I chose pieces that have had specific importance in my career and growth," he says. "Why the Sarastro aria [from The Magic Flute]? Because when I did my very first competition, as a young, studying singer, to participate I needed to know a role. At the time, it was very easy for me to navigate in the deep areas, so I thought Sarastro was ideal."
He also performs pieces from two other Mozart operas with which he has a great deal of experience: The Marriage of Figaro and Don Giovanni.
Furlanetto says playing Figaro for 25 years of his life was "pure happiness", and that his performance in the role was born under a "great star". His debut in the role was in a production rich with opera heavyweights: conductor Daniel Barenboim, director Jean-Pierre Ponnelle and soprano Kathleen Battle.
Adventures with the Don
In Don Giovanni, Furlanetto has similarly extraordinary experiences. His portrayal of the title character was seen all over the world for more than a decade, but his career took an unexpected turn when the legendary conductor Herbert von Karajan asked if he would move into the supporting role of Leporello for a production at the 1987 Salzburg Festival.
"I thought that I was good at singing the Don, and of course when you're singing Don Giovanni, you don't want to sing Leporello. But you couldn't say no to God himself, therefore I said 'OK, fine Maestro, I'll do it.'"
"I had an advantage: in ten years as the Don, I created an idea in myself; a sort of ideal Leporello, that I would love to have next to me as Don Giovanni, and I played that. I have to say, again, the Maestro was right in his choice, because that Leporello opened all the doors in the world, and it changed my life, really."
An Italian in Russia
Furlanetto will also be performing selections from Modest Mussorgsky's Boris Godunov, an opera very close to his heart, as he is the only Western singer to perform the title role in two of Russia's most historic opera houses: the Mariinsky and the Bolshoi.
He also sings selections from Mussorgsky's song cycle Songs and Dances of Death, a work he first performed at the Mariinsky with Valery Gergiev, and later recorded it with the famed conductor.
Photo: Ferruccio Furlanetto in Don Carlo at Sydney Opera House (2015). Photographer: Prudence Upton.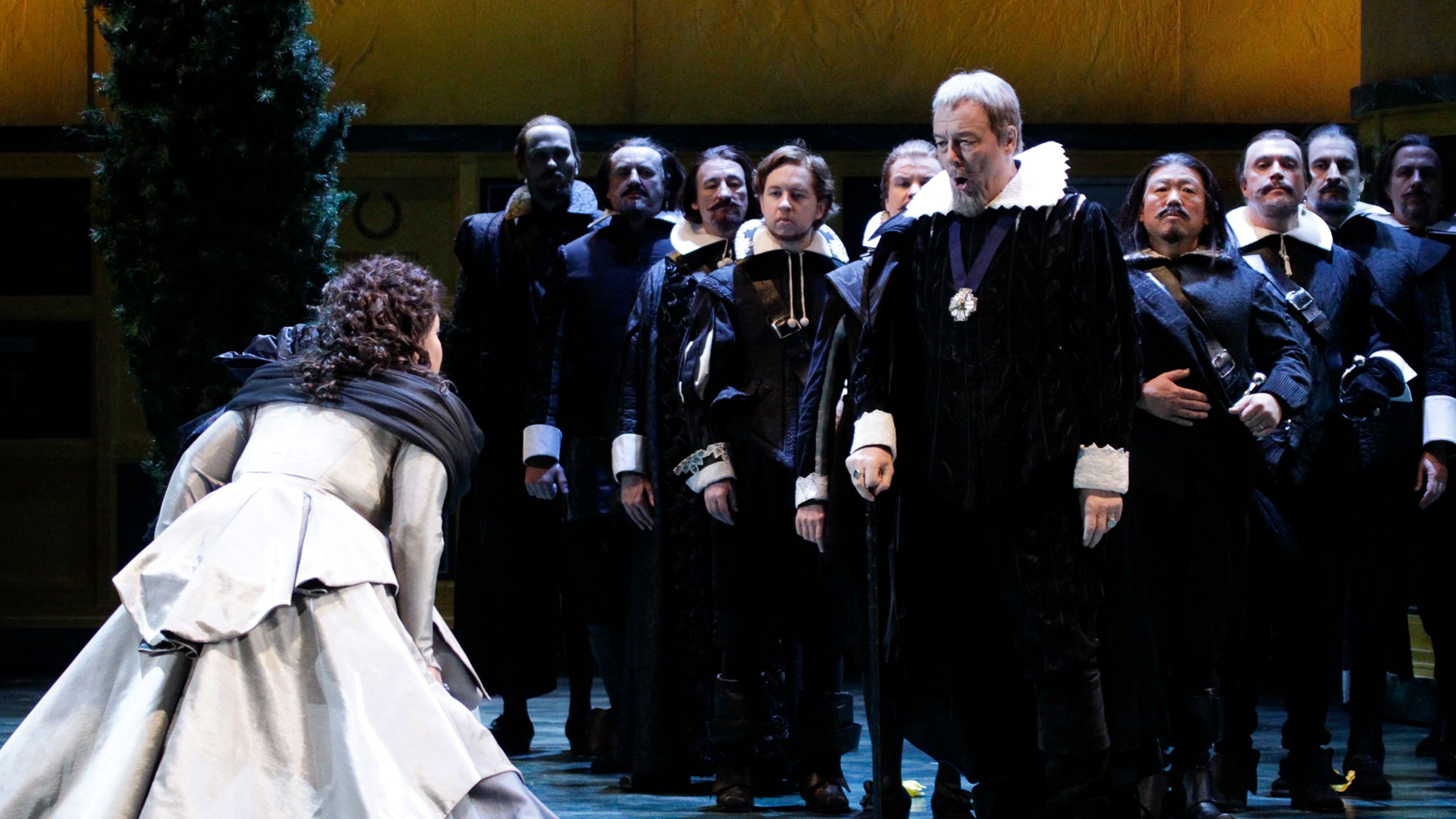 Being crowned King Philip II
And no look at Furlanetto's career could be complete without his portrayal of King Philip II in Don Carlo, a role with which he has become synonymous, starting with an auspicious appearance at the 1986 Salzburg Easter Festival, conducted by Karajan.
Furlanetto was due to appear in two performances, but found himself thrust into the spotlight as Philip when the singer originally contracted for the role had to pull out.
"I was very happily sleeping at 9 in the morning, when they called me and they told me 'you have to come today at 4 o'clock'," Furlanetto recalls.
He was given a film of the production on LaserDisc and had to learn the production before that day's general rehearsal in front of an invited audience.
"I swear, I went on that day without one single minute of rehearsal," he says. "I watched the video, I understood where I had to be in certain situations, and luckily I had already sung the role before, so I was prepared, and I was in good health, which was very important. Because when you win the lottery, you must be ready to catch it."
Furlanetto's performance in this role is now legendary; he has performed the role all around the world, including for Opera Australia, and is arguably the world's greatest King Philip II.
"During the curtain calls at the premiere, I started feeling a bit dizzy," he says, "because I started to understand what had happened to me. Even after the rehearsal, just in the 12 hours, the planet of opera knew that I existed. Only with Karajan could something like that happen; he was from another dimension."

Returning to Australia
Furlanetto is excited to be bringing this music to Melbourne; to reprise some pieces that he's performed here, and share some performances that are new to local audiences.
He first performed in Australia in 2015, but had been here earlier to visit his son, who lives in Perth. His first appearance for Opera Australia was in Don Carlo, and he returned in 2018 with his celebrated performance in the title role of Don Quichotte.
"From the very beginning, I was in love with this audience and these people," he recalls.
"It really became a very important place for me, and I'm so glad that after this crazy time when everything was closed and finished somehow, it's wonderful to know I'll have the chance to come back."
Lyndon Terracini says, "It has been an honour to be present at [Furlanetto's] performances in Australia, and it is a rare treat to be in the presence of one of the greatest basses in the history of opera. I welcome him back to Opera Australia with respect, admiration and joy."
Join us in welcoming the esteemed Ferruccio Furlanetto back to Australia in 2023.