Directing the Ring Cycle
Chen Shi-Zheng on the risks and privilege of directing Wagner's epic masterpiece.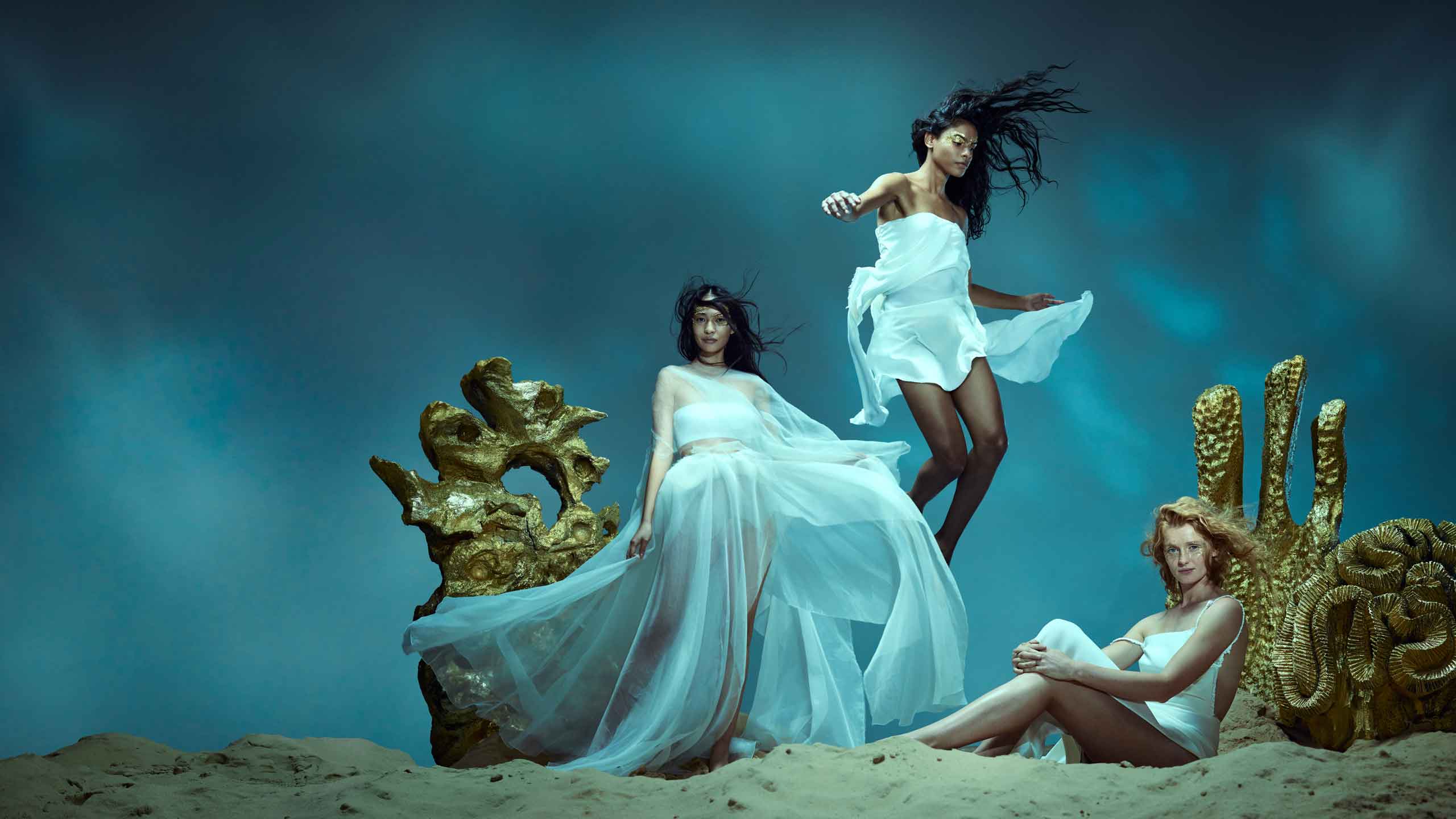 Wagner's Ring Cycle — a four-opera, 15-hour epic — is a challenge for any director. The complex story draws on familiar European myths and legends, is set with astonishing music and wraps it all in German tradition.
It's also a gift to directors. Four operas! An enormous cast! Universal themes! A fiery ending!
But when Opera Australia's Artistic Director Lyndon Terracini first approached Chen Shi-Zheng about directing the Ring Cycle, Chen hesitated.
The Chinese-born, New York based director is no stranger to huge shows — his 20-hour production of Chinese Opera The Peony Pavilion at the Lincoln Centre made his name around the world.
Even so, the Ring Cycle was a daunting prospect. "I thought I was too young to do this. It's an once-in-a-lifetime experience. It's such a huge undertaking. It could be the end of my opera career," he says, laughing.
But it was also an opportunity he couldn't pass up. "I want to create a spectacular re-imagining of these old German myths for the world today."
Slow-cooking a Ring Cycle
Chen was already familiar with the music. "I've been listening to the Ring Cycle for the last 15 years."
Since taking on the project, Chen has read everything about the work he can get his hands on: biographies of Wagner, the composer's own writing and reference books.
"It's like slow-cooking.‌ Over the last three years, I've let it grow in my vision,"‌ Chen explains. "I start having ideas of what to do, theatrically, with certain moments. That all starts crystallising in my head until I have a very concrete idea of how I‌ want to present the Ring Cycle."
That idea is to create a Ring‌ Cycle for today, and for the future. "This is a new kind of myth, reimagined for the world going forward."
A Ring Cycle for the future
Chen won't give much away, but promises it will be forward-thinking and spectacular. He's drawing on Australian and Chinese references and placing them in a future digital world.
"To renew an old fairy tale, I wanted to put it through a future lens. We imagined a different universe, and a different perspective."
The designers want to place the Ring cycle in an unfamiliar, unnatural landscape. "This is not something you'll find on Google Photos," Chen quips.
Love triumphs over corruption
Chen and his team hope a new context will drive home the overarching theme of the Ring Cycle. "In the operas, hearts fail when they abandon love and desire more power. Power corrupts this universe, it corrupts the human heart. It's only love that can triumph over everything. It redeems human life."
That's the potent message at the heart of the Ring Cycle, Chen says.
As a director, he doesn't need to work to make the story resonate with audiences. "It's so ancient, so primal, that it still reflects our interior world. It's an incredible saga and a family drama."
The challenge for Chen is to think through what the work is and how to depict it. "How do I frame the world?‌ How much do I tell people?‌ How much do I invite the audience to listen and think about what the music and drama is? There's a beautiful balance there, and I have to find it."
Take off into an imaginary world
Chen is excited about the journey he's undertaking, but even more excited about what the experience will be like for the audience.
"Come to Brisbane in 2020 and you'll come into this immersive, once-in-a-lifetime experience that you would never have imagined. You'll take off into this imaginary world that you're going to embrace, and you're going to love. This is the journey of a lifetime. Please come!"
---
Photos by Rhiannon Hopley