Cheat Sheet: La Juive
A cheat's guide to Halévy's grand opera of doomed romance.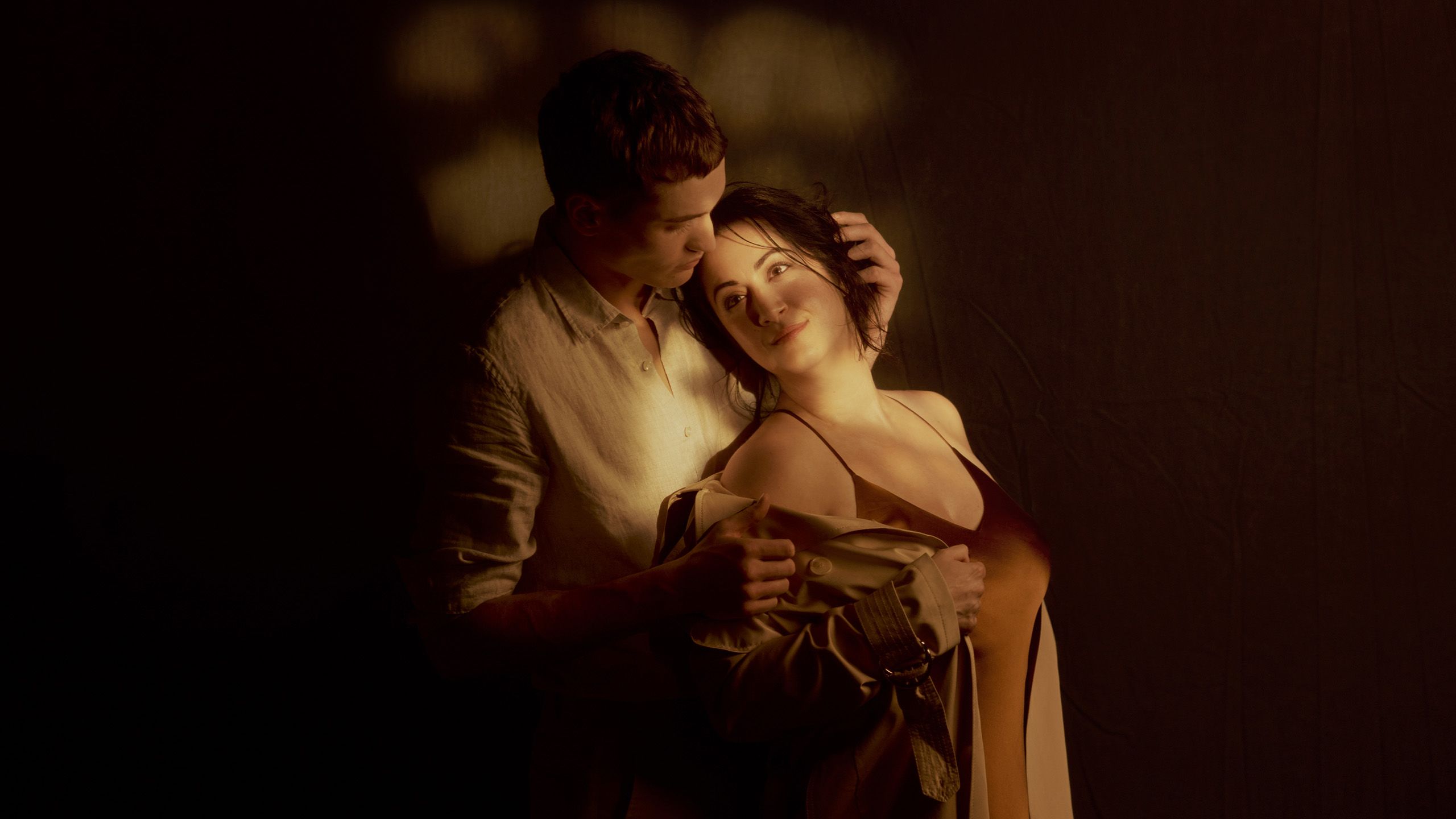 Who was the composer?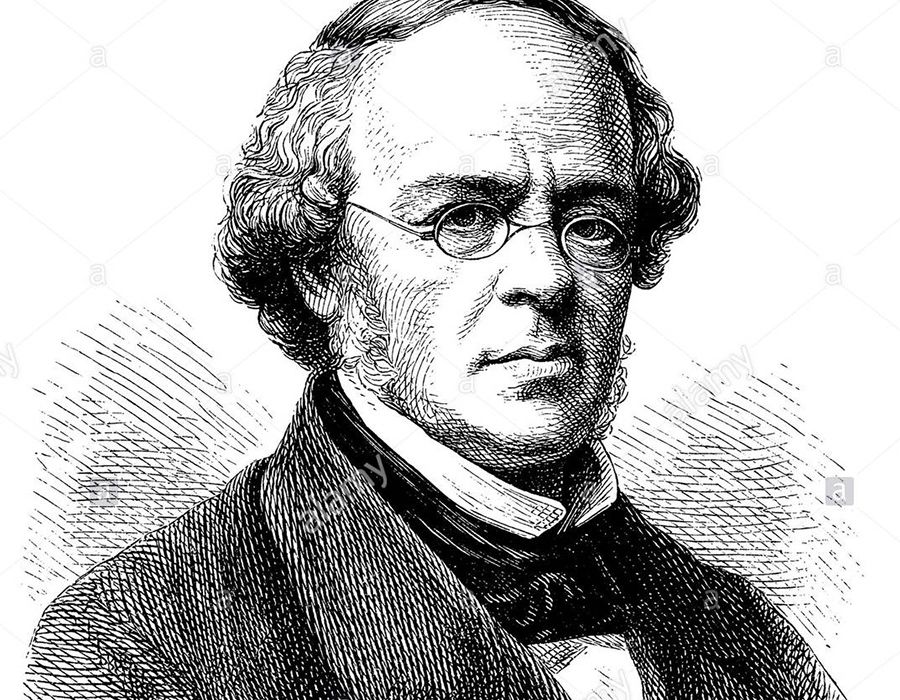 Fromental Halévy.
Halévy was a French composer working during the 19th century. He is most famous for La Juive.
Born into a Jewish family in Paris in 1799, Halévy began his musical education at the age of nine or 10, entering the Conservatoire de Paris.
At the age of 20, he won the coveted Prix de Rome prize and began to receive commissions.
He became Chorus Master at the Théâtre Italien, and then the Opéra-Comique, and became a Professor at the Conservatoire.
None of his compositions brought fame and fortune, however, until 1835, when Halévy premiered La Juive. He wrote approximately 40 operas, including 22 after the success of La Juive. But while some of his operas were moderate successes, he never had another big hit.
The composer died in Nice in 1862, at the age of 62.
---
What happens in the story?
Rachel is young, Jewish and beautiful. Léopold is rich, Christian and already married. But he disguises his identity to begin an affair with Rachel and they fall in love.
When Rachel and her father Eléazar uncover his identity, they fear for her life. Relationships between Jews and Christians are forbidden on pain of death for the Jew and exile for the Christian.
Secrets and lies go back generations in this impossible love story, and Rachel's father is hiding the biggest secret of all.
When the affair is discovered, Rachel faces two impossible choices. Deny her love, and save her lover. Deny her God, and save herself.
What will she do?
---
Who are the main characters?
Rachel — a young Jewish woman
Eléazar — her father
Prince Léopold — a wealthy Christian prince
Princess Eudoxie — his wife
Cardinal de Brogni — a powerful cardinal
---
What's the big hit?
'Rachel, quand du Seigneur', the big tenor showpiece for the character of Eléazar.
In it, Eléazar wonders if he should reveal Rachel's true origins and save her life.
---
Something to listen out for
This opera offers a study of how composers can use both big choral moments and stunning solos to dramatic effect. The first act involves lots of big, public scenes, with gorgeous choruses that show off the power of many voices singing in harmony.
The second act gives the five soloists plenty of room to show off, with much private anguish on display in individual arias.
Finally in the opera, Halévy sets some emotional moments for the soloists against dramatic choral backdrops. Their personal tragedies are public spectacle. It's a masterclass in contrast!
With all of the best singers the world could afford at his fingertips at the Opéra de Paris, Halévy didn't hold back in terms of musical demands on his soloists. The bass, Brogni, has to show a vast range of emotions. The soprano Eudoxie must deliver flashy colaratura (ornamental singing marked by fast high notes, trills and runs up and down the scale), while the soprano singing Rachel requires good low notes as well as her upper range.
The tenor singing Léopold has some extremely high notes, while the tenor role of Eléazar demands a full range of emotion and power from a dramatic tenor.
---
This production is...
… a moving look at love and persecution from director Olivier Py.
He sets the story in 1930s France, with elegant, monochromatic costumes.
This production offers glimpses of the Holocaust to come, adding a real poignancy to its existing themes of persecution against Jewish people.
---
A little history
Halévy was lucky to have a libretto from the famous author Eugène Scribe. They wrote an opera designed for the fashion of the day at the Opéra National de Paris. That meant a grand, five act opera with a dramatic historical setting and big choral scenes.
Opéra de Paris threw all their resources at the production, which cost 150,000 francs and featured everything from an on-stage organ to elaborate stage décor, overseen by two different teams of scenic artists.
Halévy reconceived the part of Eléazar from a bass to a tenor role in order to feature the dramatic tenor Adolphe Nourrit. The opera's enduring popularity may come down to this choice, as it is still a favoured tenor vehicle. It was popular across Europe and America, and enjoyed a brief return to fame with Enrico Caruso as Eléazar at the Metropolitan Opera in 1919.
Mahler and Wagner both declared their admiration for the opera, with Mahler regarding it as "one of the greatest operas every created". Wagner seems to have overcome his anti-Semitism to hold the composer's work with regard.
---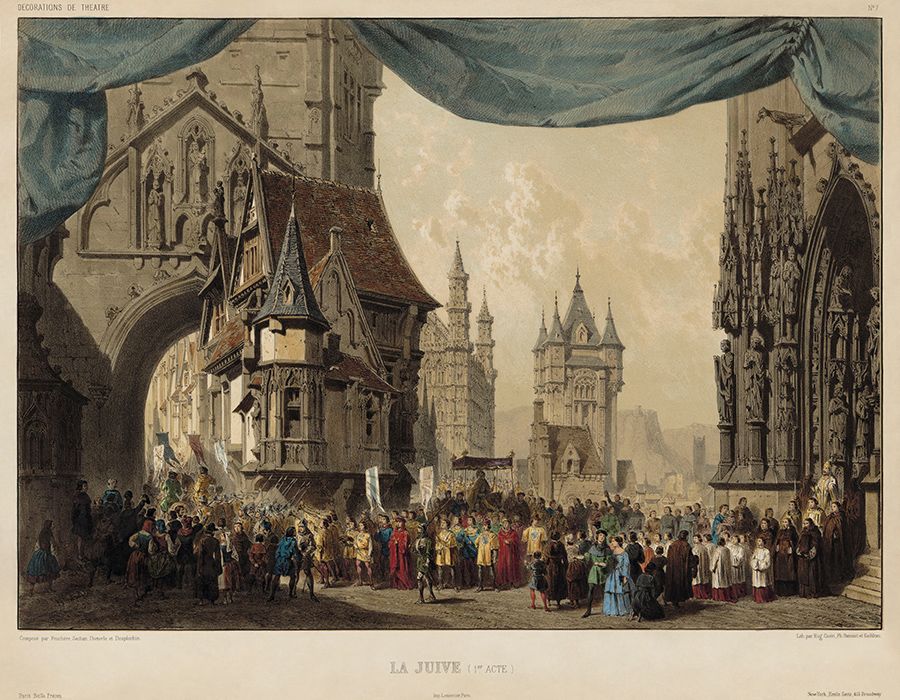 Conversation starters
Halévy was one of the first Western composers to use quarter tones in a work.
Wagner borrowed a couple of moments from La Juive to use in his opera Die Meistersinger von Nurnburg.
Tradition has it the first production featured 300 extras on stage, some of them wearing real metal armour and riding real horses.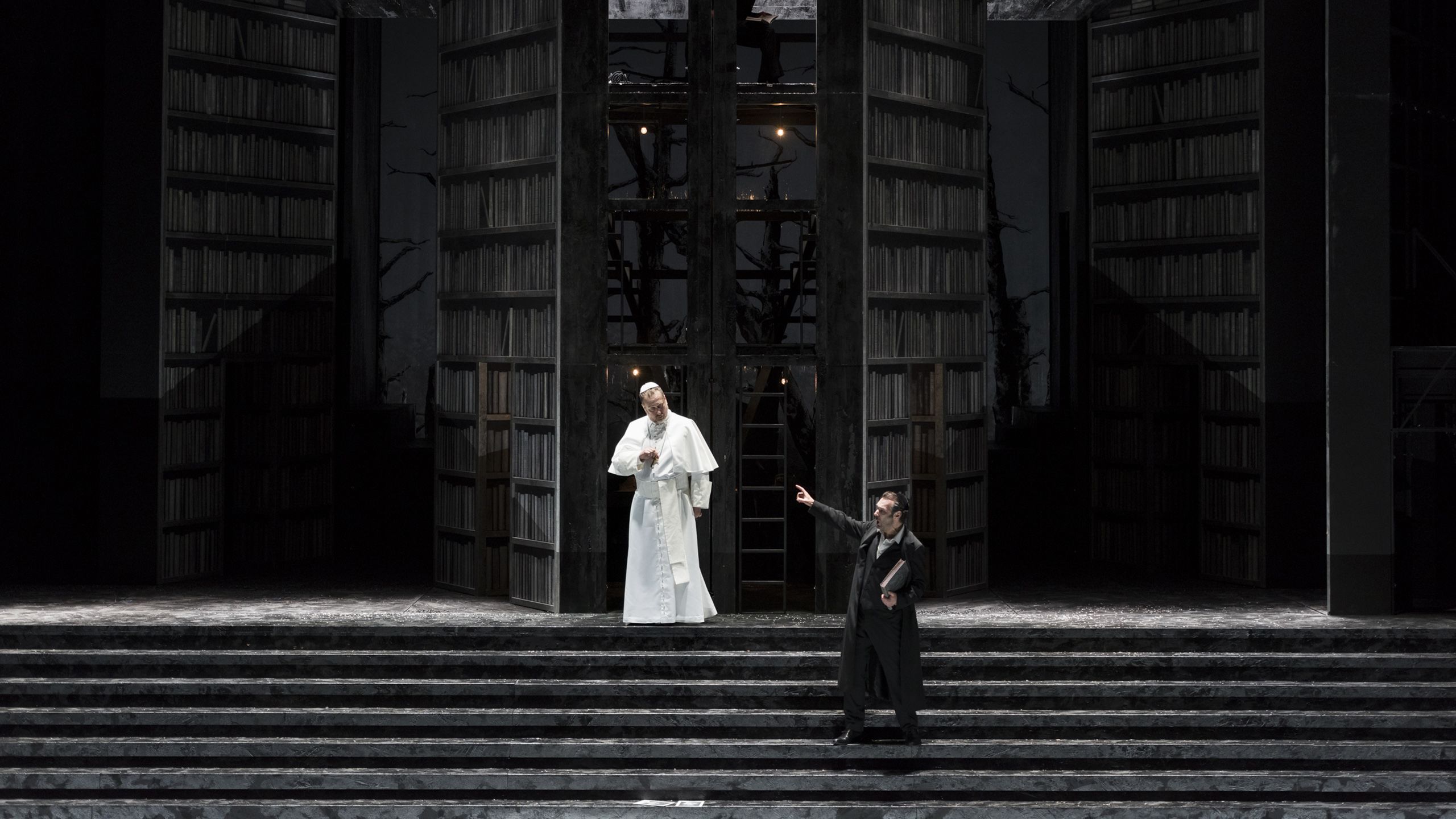 In a nutshell
The composer: Halévy. French. 19th Century.
The music: Grand, powerful choruses and passionate solos.
The big hit: 'Rachel, quand du Seigneur', the big tenor showpiece for the character of Eléazar.
The setting: Originally set in 15th-century Constance, this production brings the action to 1930s France.
The history: The first production at the Opéra de Paris cost a small fortune, with an organ on stage, ballets, big choruses and 300 extras in full costumes.
A quirky fact to impress your date: Wagner borrowed moments from La Juive to use in his own operas, putting aside his anti-Semitism to admire Halévy's talent.