Cheat Sheet: La Traviata
Everything you need to know about the world's most-performed opera.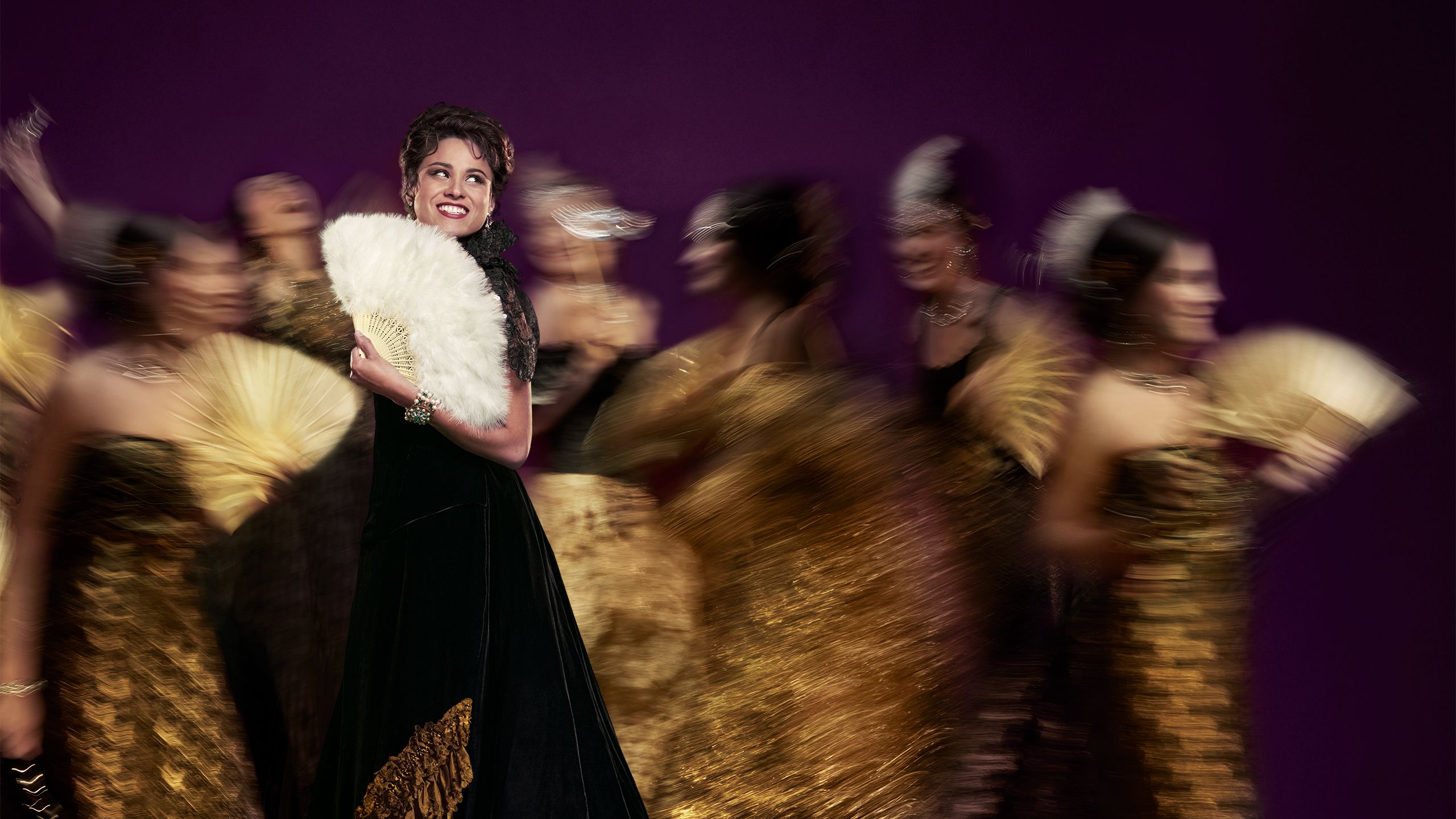 Who was the composer?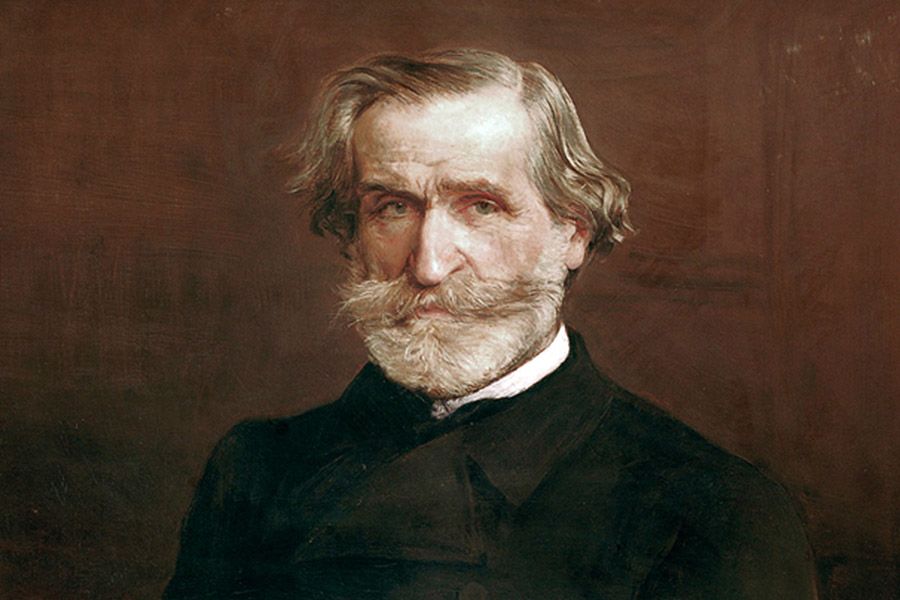 Giuseppe Verdi had a gift for taking a character marginalised by society and putting them centre stage, whether it be a hunchbacked jester in Rigoletto, an Ethiopian princess in Aida or a courtesan in La Traviata.
Verdi wrote big, beautiful melodies and expressive, dramatic orchestral music. As a composer, he was always seeking out strong subjects, demanding his librettists create realistic, human characterisations.
The composer was born in a small village in Parma in 1813 to a poor family. He became a music teacher and conductor before finding success as an opera composer. By the time he died in 1901, his fame was such that 300,000 people lined the streets to pay their respects as his coffin was taken to its final resting place.
---
What happens in the story?
Beautiful and carefree, the courtesan Violetta is the life of every party. But behind that dazzling smile, she knows that she is dying. Unaware of her troubles, the shy Alfredo is in love. Violetta is torn: is the promise of true love worth giving up her life of freedom?
She takes a chance on a life with Alfredo living in the country, and it seems she could be happy. But Alfredo's father has other ideas. He demands the impossible: Violetta leave Alfredo, for the sake of his family's reputation.
Devastated, Violetta agrees and writes Alfredo a letter of farewell, concealing her love.
Alfredo is heartbroken and furious, and coming face to face with her at a ball, he delivers the ultimate insult.
Will Alfredo learn of Violetta's undying love before she succumbs to her illness?
---
---
Who are the main characters?
Violetta: a popular courtesan
Alfredo Germont: her young admirer
Giorgio Germont: Alfredo's father, and protector of the family name
---
What's the big hit?
The Brindisi, a drinking song to get any party started:
---
Something to listen out for
The delicate, high violin theme at the beginning of the prelude sounds beautiful and fragile — a symbol of Violetta's consumption. You hear the theme again in the violins in Act III when Violetta is very ill.
Verdi was a master of conveying emotion through melody and instrument choice. Listen to how the mellow clarinet and cellos reflect Germont's grief as he sings 'Piangi, piangi' (Weep, weep) to the devastated Violetta in Act II.
---
Watch Opera Australia's former Associate Music Director, Tony Legge, talk about the music of Verdi's La Traviata, providing key points to listen for throughout the opera.
Watch Opera Australia's former Associate Music Director, Tony Legge, talk about the music of Verdi's La Traviata, providing key points to listen for throughout the opera.
---
This production is...
A vibrant period production directed by Elijah Moshinsky, with costume and set designs drawn from detailed 19th-century impressionist paintings.
The rich sets create a vivid picture of life in the Paris salons of the 19th century.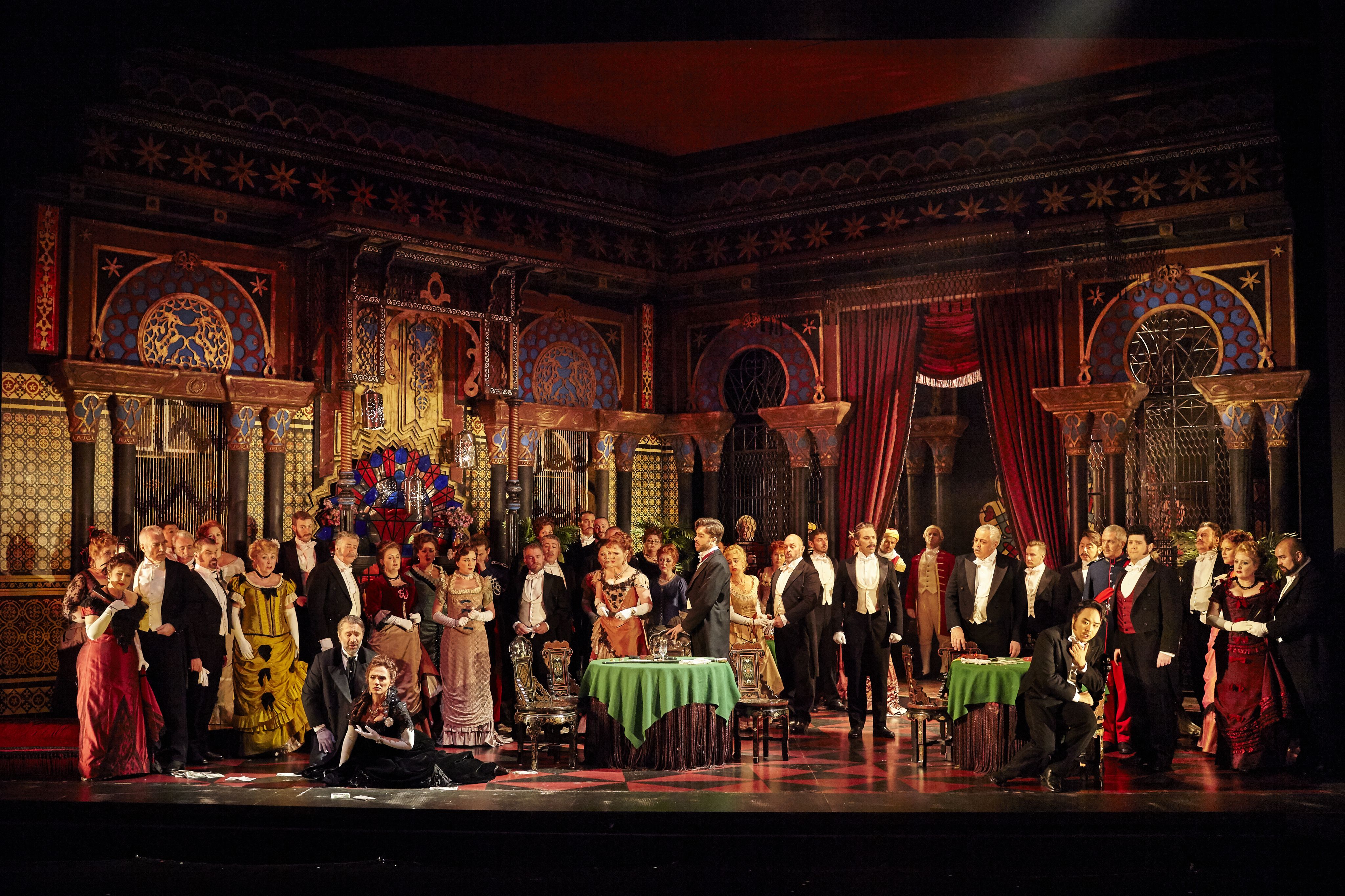 La Traviata at Sydney Opera House (2017). Photo: Keith Saunders.
Fireworks during a performance of West Side Story on Sydney Harbour in 2019. Photo: Hamilton Lund
---
A little history
It was in Paris that Verdi first saw the Dumas play The Lady of the Camellias. The composer was inspired — at last, a 'provocative idea'. He wrote to his librettist Francesco Piave, "I don't want any of those everyday subjects that one can find by the hundreds." Verdi believed the story of the fallen woman was a "subject for our own age", and inspired, he wrote the score in just under a month — while working on Il Trovatore.
He wanted the story to confront his audience, and so set it in contemporary times. The 1853 Venice premiere, however, was not well received. Consumption causes its victims to waste away, and the overweight, middle-aged soprano in the title role was simply implausible. It seems the contemporary setting was also a mistake, and some of the singing from the leading men was perceived as sub-standard.
Verdi wrote to a friend, "La Traviata last night a failure. Was the fault mine, or the singers'? Time will tell."
The composer refused to allow another performance unless he could be sure of a talented cast. It took nearly a year before the opera was performed again in Venice. With a different cast, and a historical setting, La Traviata was an immense success. Today it is one of the most-performed operas in the world. 
---
Conversation starters
La Traviata has inspired plenty of popular culture: think Moulin Rouge or Pretty Woman.
In fact, when Edward takes Vivian to the opera in Pretty Woman, they see La Traviata. When he drives up to serenade her at the end of the movie, he plays a piece from the opera at top volume from his limo.
Consumption causes its victims to waste away — so casting an overweight soprano in the lead role spelled disaster for the opera's premiere.
The inspiration for Verdi's Violetta was a real woman, Marie Duplessis, a famous Parisian courtesan who passed away just five years before La Traviata opened in Venice. Dumas (who wrote the original play) was one of her lovers. When she died of tuberculosis at age 23, all of Paris mourned!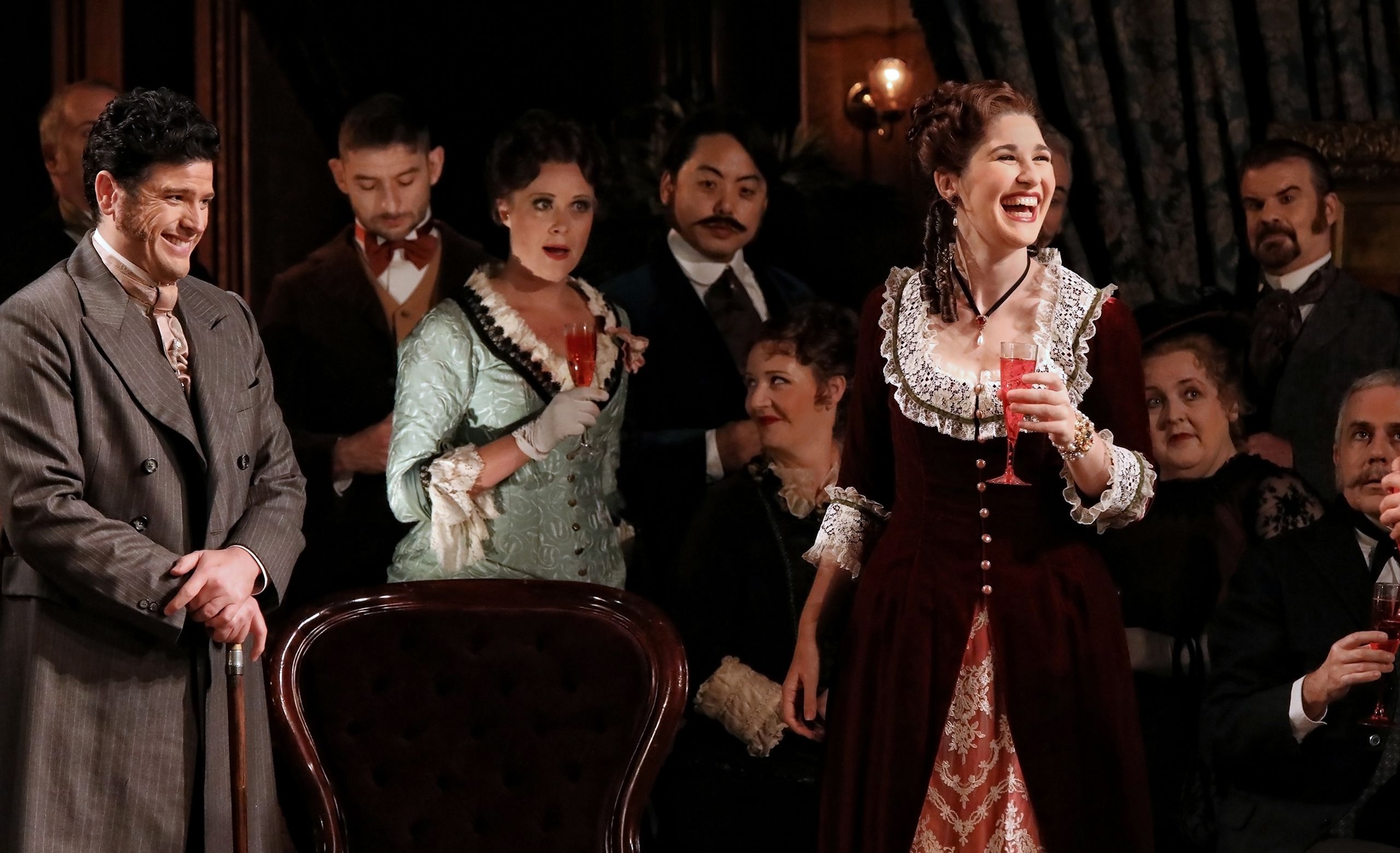 ---
In a nutshell
The composer: Verdi. The most famous of Italian composers, writing in the 19th century.
The music: Dramatic and expressive with memorable melodies.
The big hit: The Brindisi, a drinking song to start any party.
The setting: The salons of Paris in the mid 19th-century.
The history: La Traviata was a disaster at its premiere — nobody believed the middle-aged, overweight soprano could possibly be a society darling dying of consumption.
A quirky fact to impress your date: In Pretty Woman, Edward takes Vivian to see La Traviata.
---