Cheat Sheet: Lohengrin
Everything you need to know about Wagner's fantastical romance.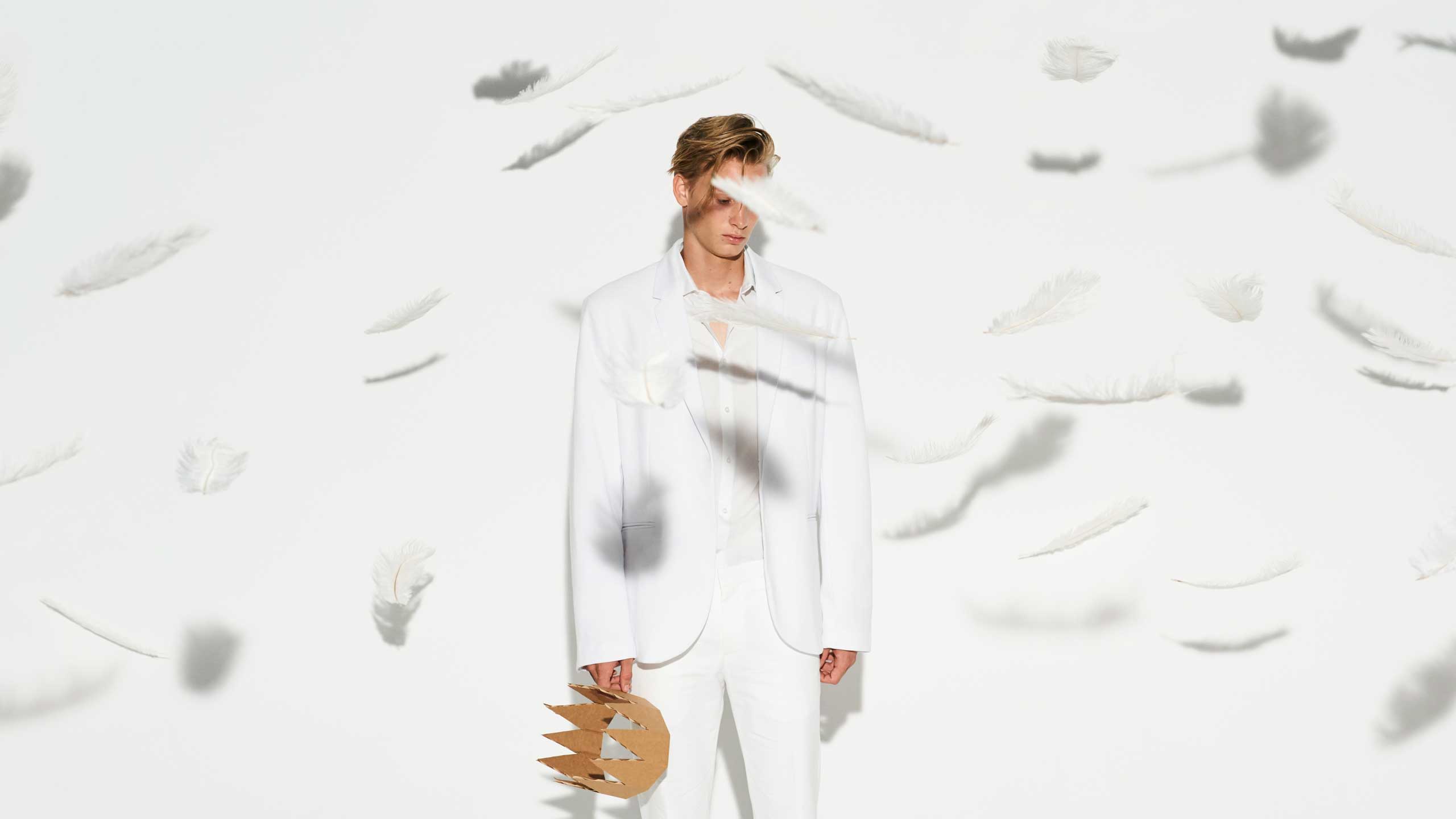 Who was the composer?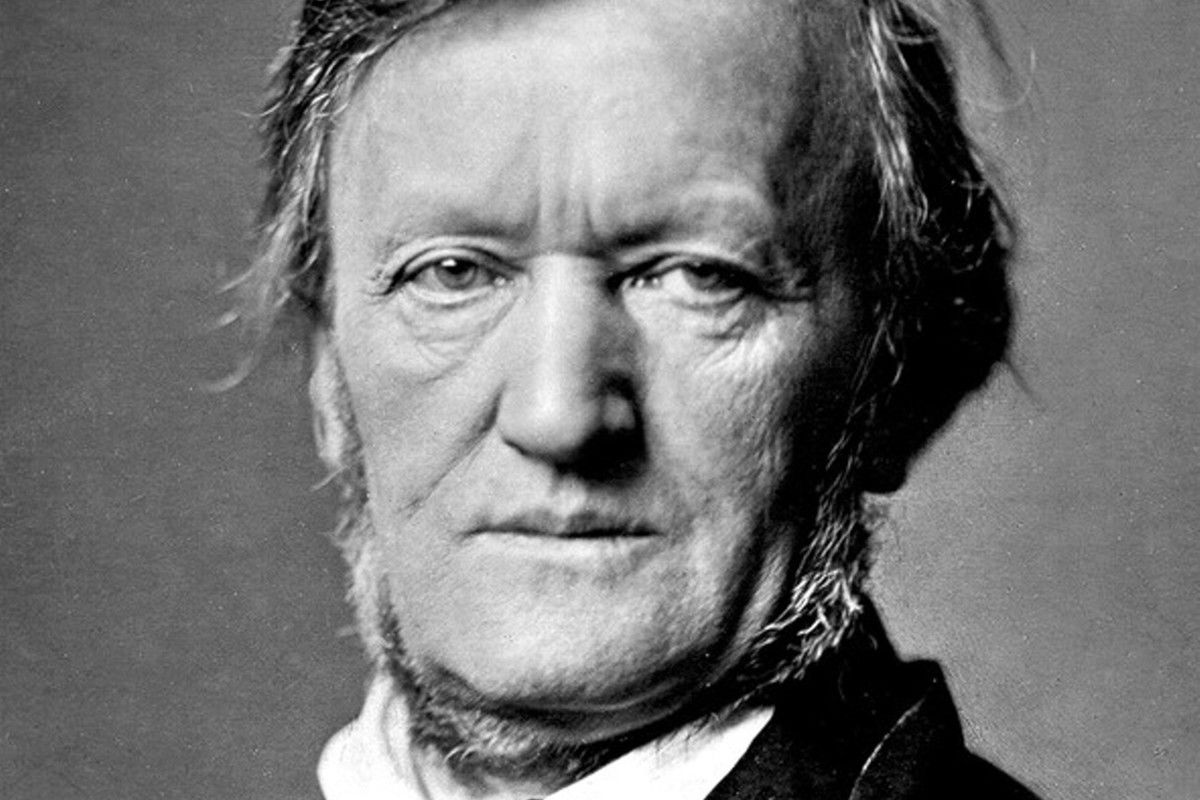 Wilhelm Richard Wagner, a 19th-century German composer who changed the face of opera forever.
Wagner remains one of the most influential and divisive figures in Western music history. He was a visionary composer, an intellectual, a gifted conductor and ambitious theatre director. But he was also a misogynist, serial adulterer and anti-Semite.
Can you separate the man from the music? Arguments on this topic rage in music communities around the world, especially in Israel where an unofficial boycott ensures Wagner is rarely broadcast or performed live.
While his music has adoring fans and harsh critics, no one can deny his genius. His inventiveness in composition and ideas about music left a legacy unmatched by any of his peers.
---
Wagner's life and legacy
Wagner was born in Leipzig in 1813. He showed little musical promise and was the only one of his siblings to miss out on piano lessons. So he taught himself, and after several years as a less-than-model student, finally found his flair under the influence of Theodor Weinlig.
Wagner saw opera as Gesamtkunstwerk — a complete work of art. He believed the orchestra should have as many colours and textures as the singing, the drama should be paramount, and the stagecraft, including scenery and costumes, should have equal weight to the music.
He had passionate opinions about how his music should be performed, providing comprehensive design and stage directions. He even built his ideal opera house in Bayreuth. In his lifetime, Wagner's operas were always performed on his terms.
Wagner's enormous ego, sharp tongue (or pen!) and extra-marital affairs made him a lot of enemies, and he often found himself fleeing creditors and relationships gone sour.
But he got a lucky break in discovering King Ludwig II of Bavaria was a fan. The king cancelled the composer's debts and provided patronage of his later works.
Wagner is most famous for his epic opera cycle, The Ring of the Nibelung, followed by the remarkable Tristan & Isolde. 
In 1883, 69-year-old Wagner had a heart attack while on holiday in Venice and died.
His work had a profound influence on Hitler and other leading Nazis, who used his music to promote their heinous cause.
---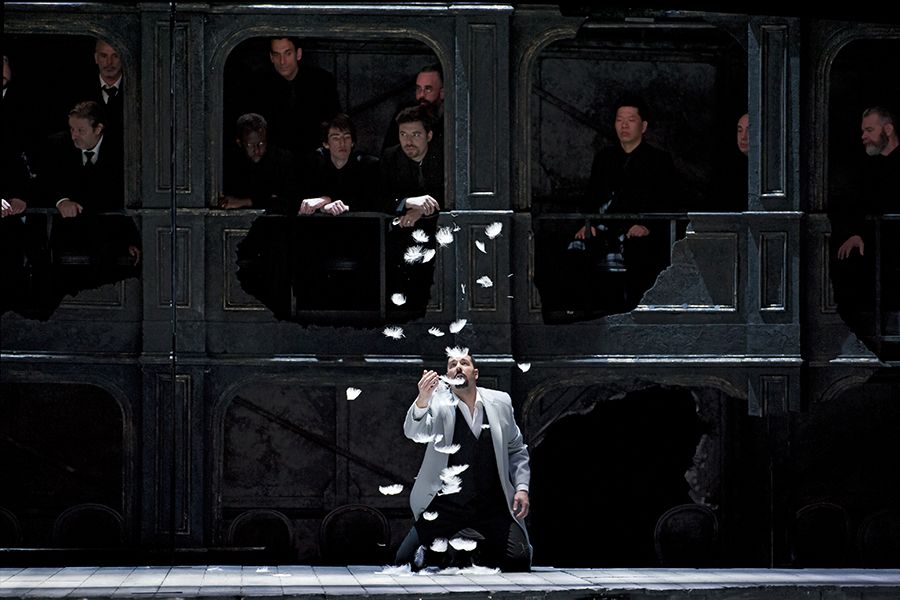 What happens in the story?
Elsa stands accused of murdering her brother Gottfried, and must prove her innocence in a trial by combat against her accuser, Telramund.
She prays for a champion to appear and a shining knight comes to her aid. He makes her promise never to ask his name, and then defeats Telramund in battle.
Telramund and his wife Ortrud plot their revenge.
Elsa marries the knight, but Ortrud is determined to destroy her happiness.
Who is the mysterious knight? And if Elsa is innocent, what did happen to Gottfried?
Not afraid of spoilers? Read the full synopsis.
---
Who are the main characters?
Elsa — a noblewoman, sister of Duke Gottfried
Frederick of Telramund — Count of Brabant
Ortrud — Telramund's wife
Lohengrin — a knight of the Holy Grail
---
What's the big hit?
The Bridal Chorus, which you might know as 'Here Comes the Bride'.
---
Something to listen out for
Wagner was beginning to compose a style of opera that was cohesive, where every bit of melody, harmony and accompaniment contributes to the whole. You can still hear traditional arias, duets and recitative structures (roughly, songs and conversation in music) in Lohengrin, but it's all connected to the whole opera.
In fact, you can get a good feel of the music of Lohengrin by listening to the prelude alone.
Wagner pioneered the idea of theme music with his use of leitmotifs. Leitmotifs are short musical phrases with meaning — each melody applies to a character or idea, and reappear throughout the opera to signify that character or idea.
In Lohengrin, you'll hear a leitmotif for the 'Holy Grail', the knight Lohengrin himself, and the 'forbidden question/warning' theme, which you hear for the first time when Lohengrin commands Elsa never to ask his name. There are lots of others, but these three are an obvious place to start. If you pay attention when these ideas and characters appear, you'll hear the themes repeat.
---
This production is...
"A thoughtful and audacious piece of theatre" — Opera Traveller from the mind of French director Olivier Py.
He sets this fantastical battle between good and evil in the ruins of Berlin, following the end of World War II.
A monumental revolving tiered set depicts a decaying theatre, where emblems of German romanticism gather dust.
---
A little history
Wagner was 'taking the waters' (enjoying the spas) at Marienbad when the idea of Lohengrin gripped his mind. He writes that the figure of Lohengrin appeared in front of him, in full armour, and he had to jump out of his bath and begin composing.
He completed the score in bits and pieces over a few years from 1846.
It premiered in Weimar in 1850. Wagner was not present, having got himself into a little political hot water over an uprising in Dresden. He was in exile, and had to trust his friend Franz Liszt to conduct the opera.
Wagner directed from a distance, and (rather dramatically) mourned the fact that all of Germany had heard Lohengrin except him. Despite Weimar Opera throwing all of their resources at the production (they even purchased a new bass clarinet), it was not an immediate success. Wagner's music was still too unconventional, too "music of the future" for mainstream audiences.
Wagner finally heard the opera in 1861 in Vienna.
---
Conversation starters
Lohengrin is a peripheral character in the German legend of Parsifal. Wagner also wrote an opera about Parsifal.
Wagner had to hop out of his bath before the end of his prescribed hour as he felt so inspired to begin work on Lohengrin.
The composer was in exile from Germany when the opera premiered, and did not hear it live for fourteen years.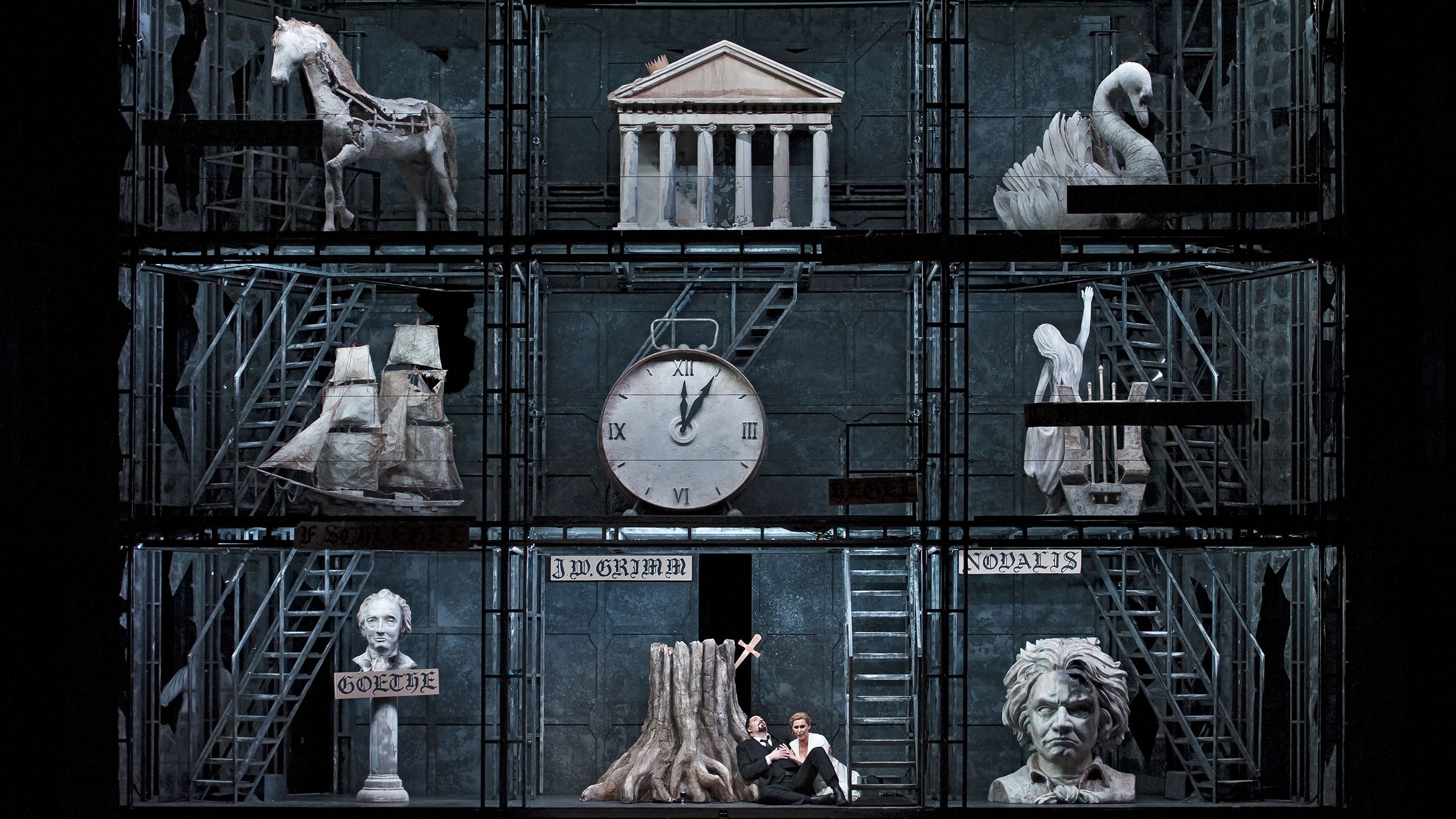 ---
In a nutshell
The composer: Wagner. 19th Century. German.
The music: Radiant, ethereal, other-worldly. It was groundbreaking at the time of its premiere.
The big hit: The tune you know as 'Here Comes the Bride', which is a beautiful Bridal Chorus in the opera.
The setting: Originally set in Belgium during the 10th century, this production places the action in Berlin in the aftermath of World War II.
The history: Wagner was in exile and could not attend the premiere of Lohengrin. His friend Franz Liszt conducted.
A quirky fact to impress your date: Wagner was the first person to turn lights down in the theatre, expecting theatre to be an immersive experience.
---