Discover your
2022 Season
A year of unforgettable stories, music and spectacle.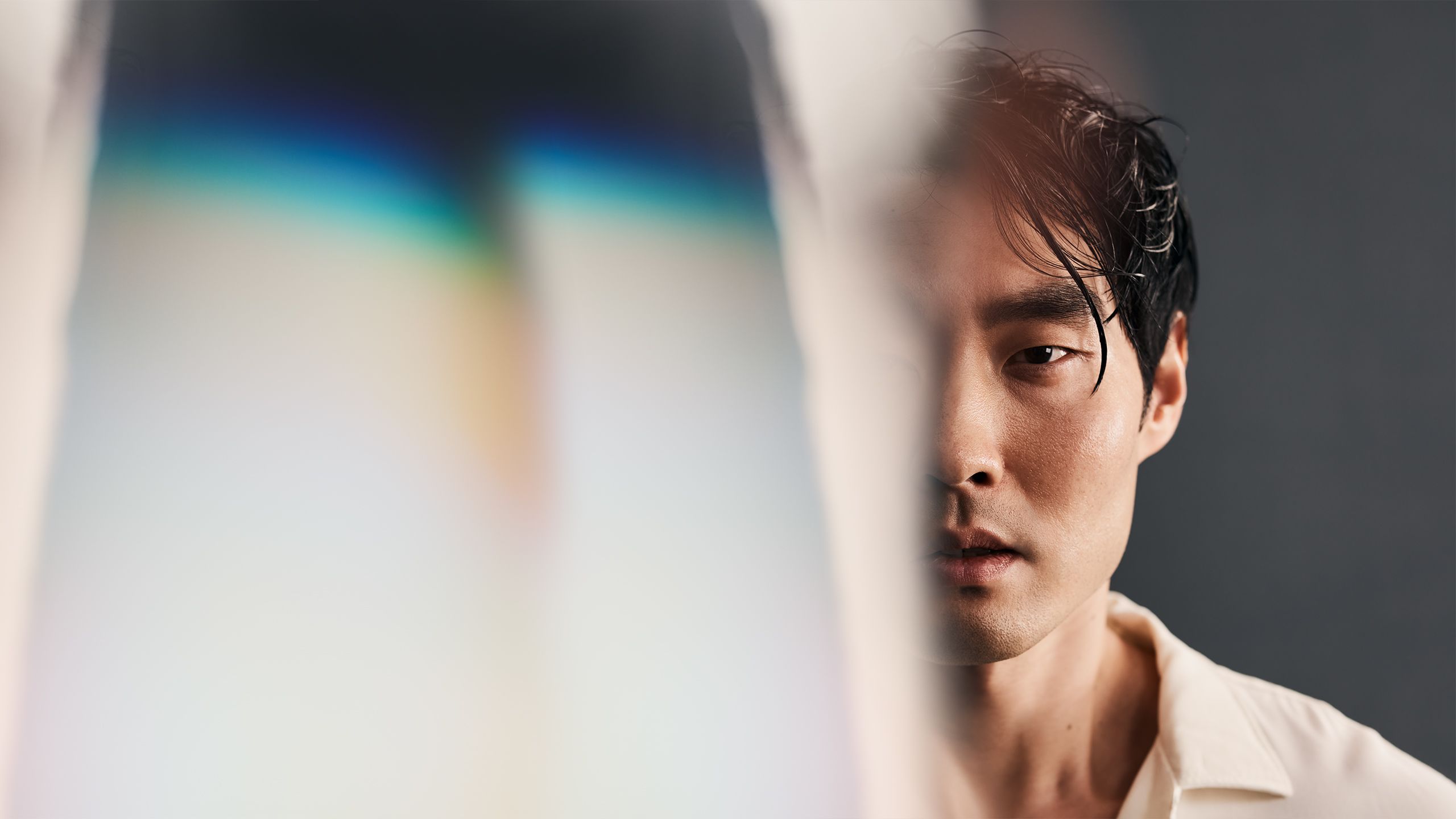 Welcome to our 2022 Season
As we announce our 2022 annual season it feels almost surreal. The past 18 months of COVID has taken a massive toll on our cultural life and the unbounded joy of being in the theatre again is almost too much to think about! However, we plan to celebrate the coming year by indulging you with some of the greatest works of art in the history of lyric theatre.
Many of the world's greatest singers, conductors and directors will be part of our year-long celebration in 2022 so I hope you find great pleasure in what you discover in this programme.
I want to take this opportunity to thank all of our supporters, subscribers, patrons and friends who have generously contributed to Opera Australia during this dreadful period. I know it has been extremely difficult for many of you too; consequently your support is all the more appreciated.
We are now filled with renewed enthusiasm, optimism and strength, and we are tremendously excited to be performing again at the Sydney Opera House for you, our audience, who have proven to be dear friends during this most difficult period.
Above all, we are looking forward to sharing brilliant performances with all of you and I hope that 2022 is a year of happiness, fulfilment and passion for us all

Comm. Lyndon Terracini AM
Artistic Director
Opera Australia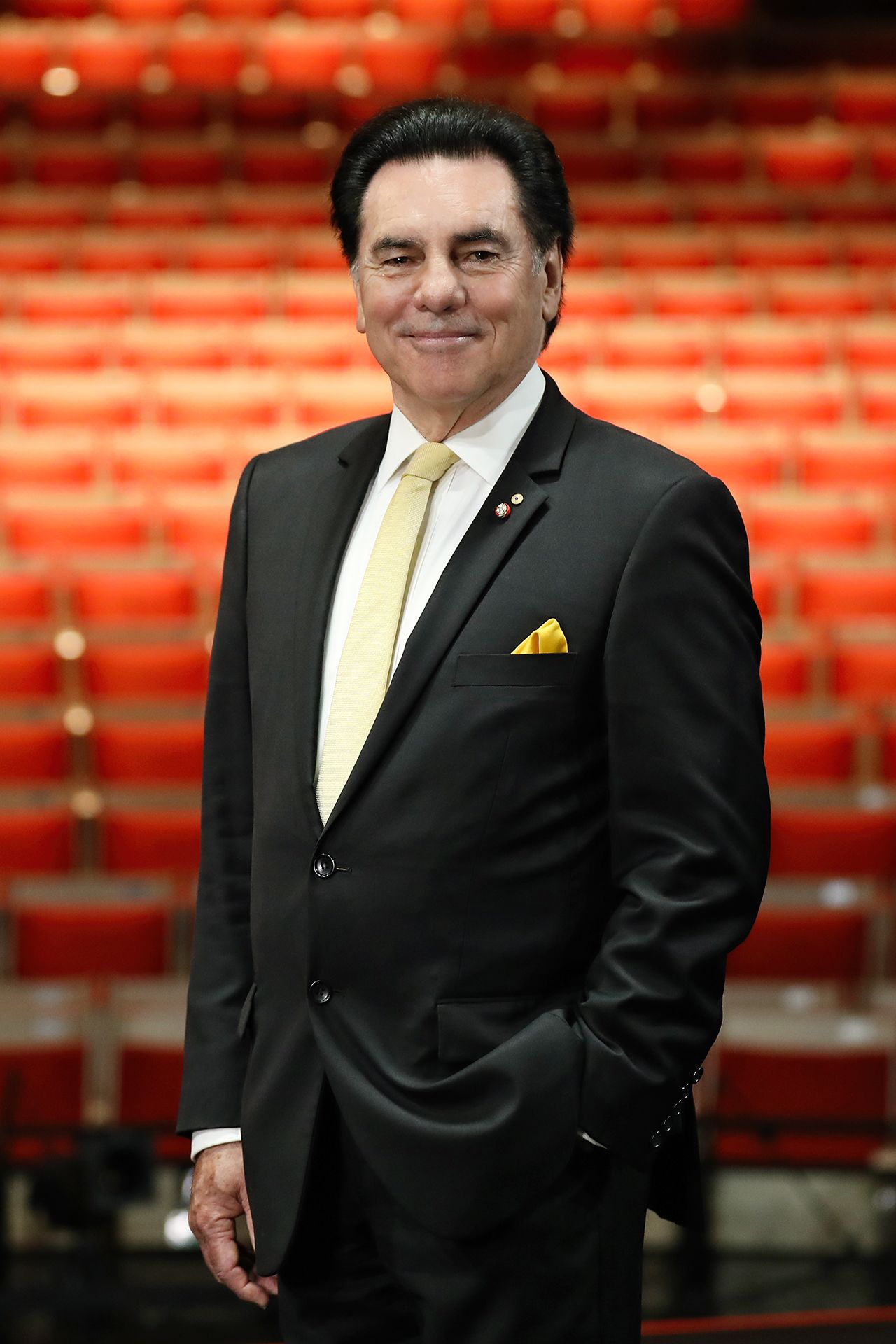 Sydney Opera House
31 December–4 Februrary
On a freezing Christmas Eve, love sparks. Two hands meet in the dark and four friends' lives change forever.
Experience the romance of the original bohemian love story.
When Mimì meets Rodolfo, it's love at first touch. They head out to bustling Café Momus, where the feisty Musetta and Marcello rekindle their relationship. But even the deepest love can't warm a freezing winter. The Bohemians have some growing up to do.
Some emotions are too big for words alone, and for that, we have music. La Bohème exposes your soul to the feelings that only music can express. The music soars with the ecstasy of love, crackles with the pain of jealousy and cries with the agony of loss.
Set among the fishnets and fairy lights of 1930s Berlin, this is the final season of one of our most popular productions.
Stellar soprano, Valeria Sepe, sings the role of Mimì. Kang Wang sings as the poet, Rodolfo. Lorenzo Passerini and Paul Fitzsimon conduct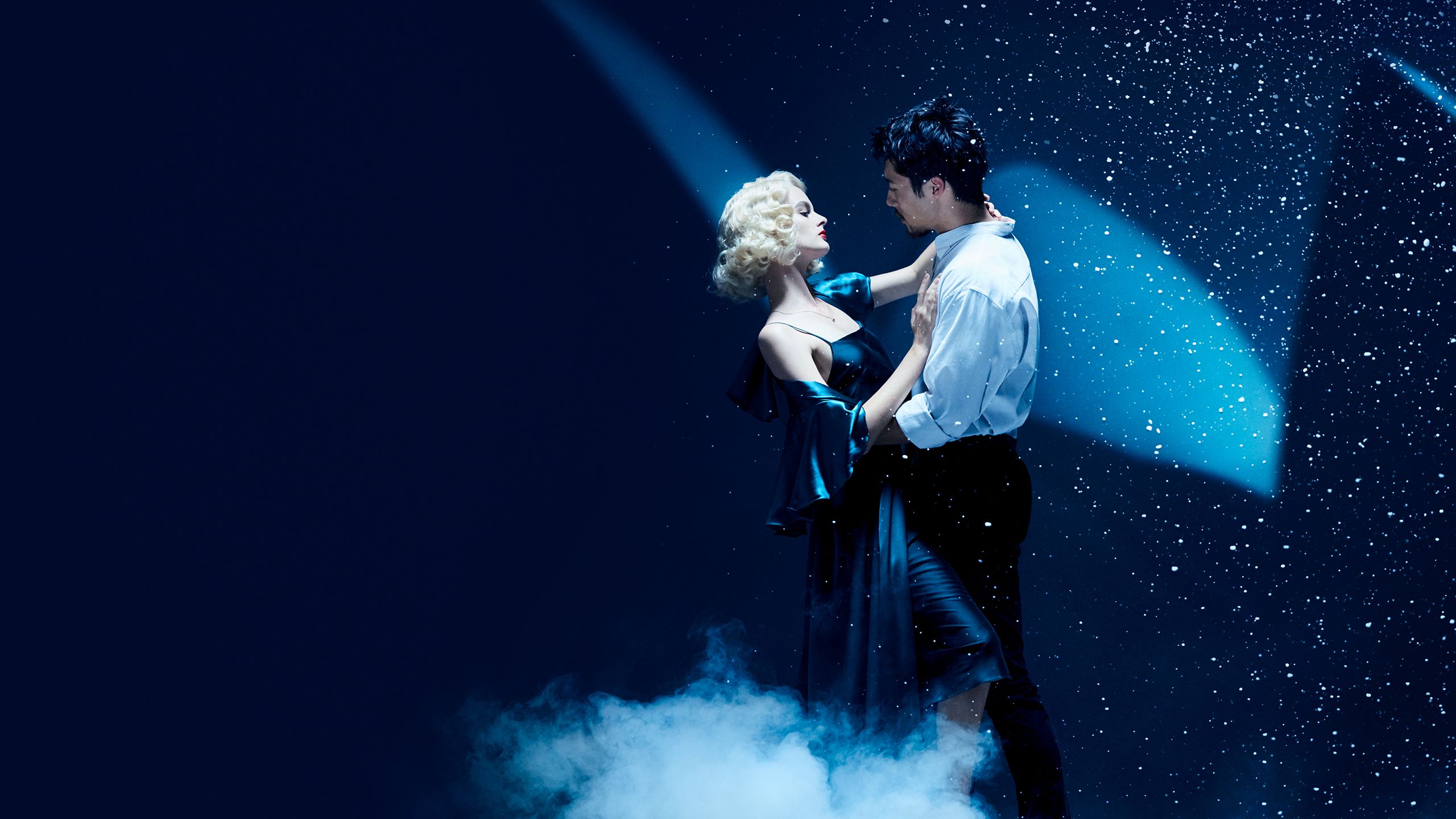 Sydney Opera House
12 January–14 March
As the moon rises, a death cry wails through imperial Peking. Torture and death mean nothing. Freedom means everything. Can the princess win her heart's desire?
When Pavarotti sang out the top B in Puccini's 'Nessun dorma' across a huge crowd at the 1990 FIFA World Cup, the world collectively held its breath. A generation of football fans were learning what opera was all about — music that can transport you to another world, another place, a place where emotion wells up inside you at the sound of a single note.
"Vincerò", the tenor cries — "I will win! I will WIN!"
Few had seen Turandot — Puccini's opera about a brutal princess and an impossibly brave suitor, who will make any sacrifice to win her love. How many of the millions of people who watched that broadcast suddenly had an inkling of what the power of that music can be?
Turandot is a fantasy opera of poetry and myth, set in an exotic world where fear and love go hand in hand and death is always just around the corner. 'Nessun dorma' is just one of its magnificent moments.
Renowned conductors Christian Badea and Leonardo Sini return to Australia to conduct.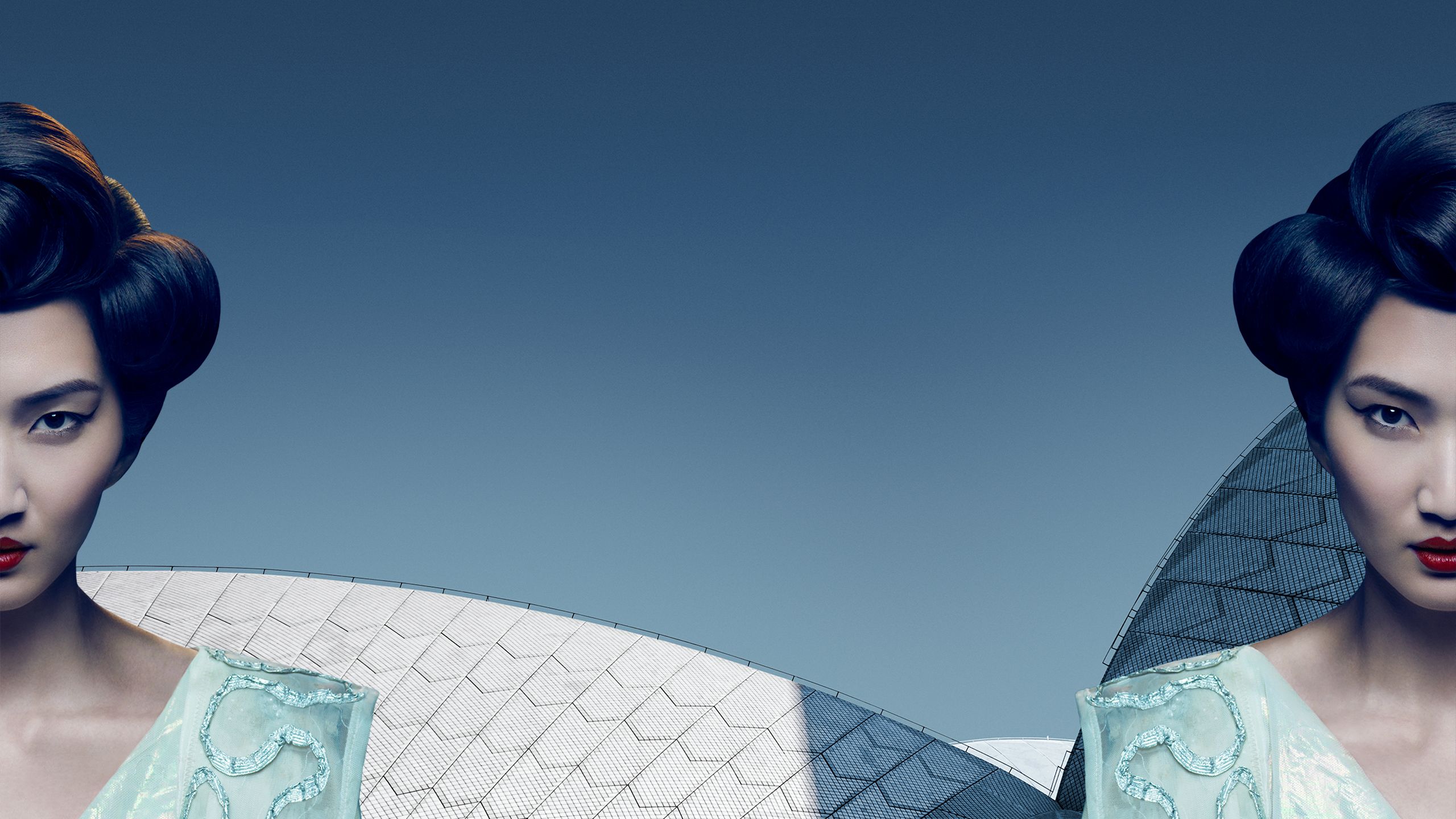 Sydney Opera House
27 January–18 February
A chaotic whirlwind of mistaken identities makes the wedding day of Figaro and Susanna a lesson in hilarity.
With a witty, fast-moving libretto and hum-along melodies, it's easy to see why Mozart's classic comedy continues to charm audiences the world over.
Musically, this is the ultimate ensemble opera, with brilliant trios, quartets and even a fantastic sextet laced through the score. Dramatically, it's the opera with everything: lovers and liaisons, tricks and disguises, lust and laughter.
The Countess loves Count Almaviva, but he's got designs on her servant Susanna. It's Susanna's wedding day, and Figaro has no plans of giving up his bride. In one crazy day of disguises, duplicity, desire and utter madness, the fiancés must foil the philandering noble's seductive advances.
Young soprano Stacey Alleaume reprises her role as Susanna. Russian soprano Ekaterina Morozova is the Countess with Tommaso Barea as Figaro.
Sir David McVicar's naturalistic staging opens a "comic cauldron of sex and social politics" (Limelight), where the comedy has a dark, sharp edge.
True to 17th-century design and detail, historical fashion specialist Jenny Tiramani clothes the aristocracy in ravishing silks and the servants in cornflower blue. David Finn's radiant lighting streams through vaulted windows illuminating enormous rooms in sunlight and moonbeams as day turns to night.
PRODUCTION PARTNER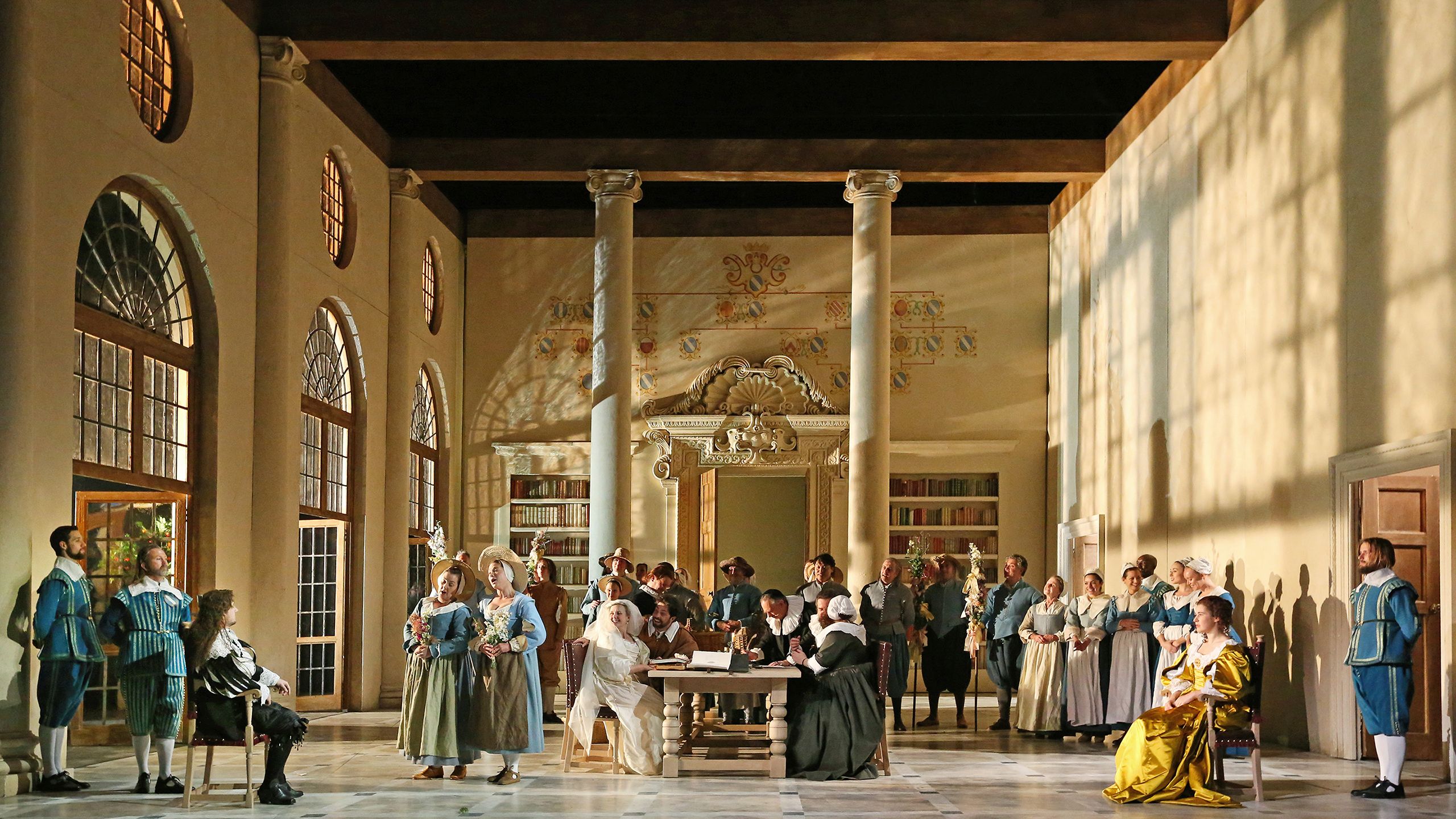 Good or evil.
Life or death.
Sydney Opera House
19 February–19 March
A flawed hero. An innocent woman. A masterful villain.
Verdi takes the best bits of one of Shakespeare's most famous works to create a taut, vivid romantic tragedy.
From the almighty storm to Desdemona's impossibly beautiful Willow Song, the emotional music compounds the tension and coming tragedy.
Verdi's score demands three outstanding voices, while Shakespeare's story takes you on a dramatic journey. Yonghoon Lee is a remarkable singer-actor, debuting in the role of Otello, against the incomparable Karah Son making her long-awaited debut as Desdemona. Marco Vratogna is world-renowned for his chilling Iago. Young conducting sensation Andrea Battistoni conducts.
Harry Kupfer's timeless production explores all the action on a precarious, monumental staircase that dominates the stage. Yan Tax's costumes would be at home on the most elegant runway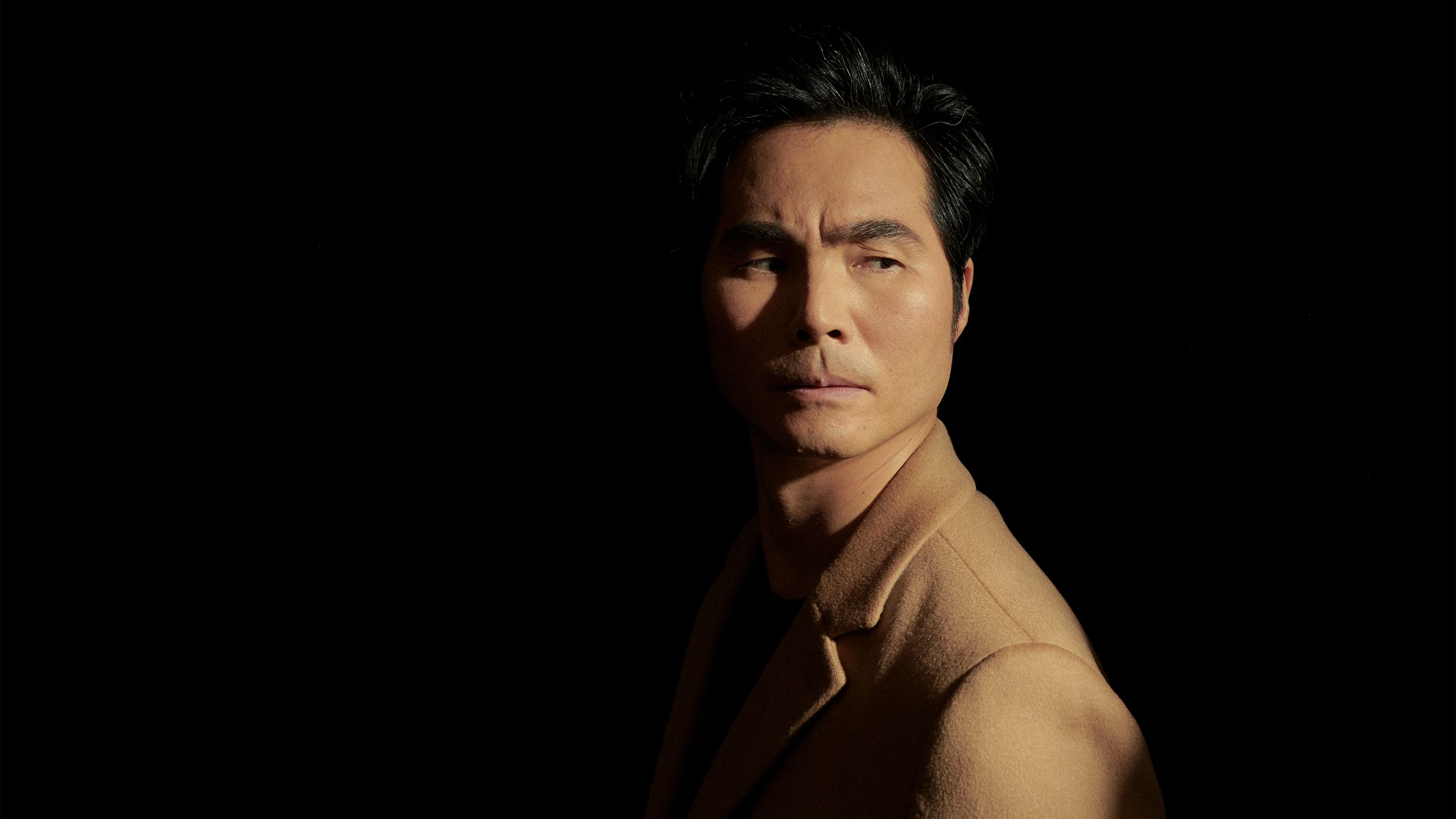 Sydney Opera House
9–26 March
From her to oblivion...
Can love ever drive out hatred?
A young couple begin a dangerous, passionate affair. In their world, a Jew cannot love a Christian. The punishment is death. When it all comes out, Rachel faces two impossible choices. Deny her love, and save her lover. Deny her God, and save herself.
Secrets, sex and bitter religious rivalries result in human tragedy on a grand scale.
This is a rare chance to revel in the gorgeous music of one of the great French operas. From sacred choruses to impassioned arias, Halévy's epic opera is a tour-de-force.
Director Olivier Py's production takes a haunting look at love and persecution
Set in 1930s France with elegant, monochromatic costumes, the production offers glimpses of the Holocaust to come. Impressive rotating sets fill the stage with a dark grandeur.
The score offers audiences the rare gift of two sopranos, two tenors and a bass in leading roles, as well as dramatic crowd scenes.
Soprano Natalie Aroyan performs as Rachel with Diego Torre as her father, the impassioned Eléazar. Award-winning Shanul Sharma is Leopold. Lyric Coloratura Soprano Esther Song performs as Princess Eudoxie.
PRODUCTION PATRON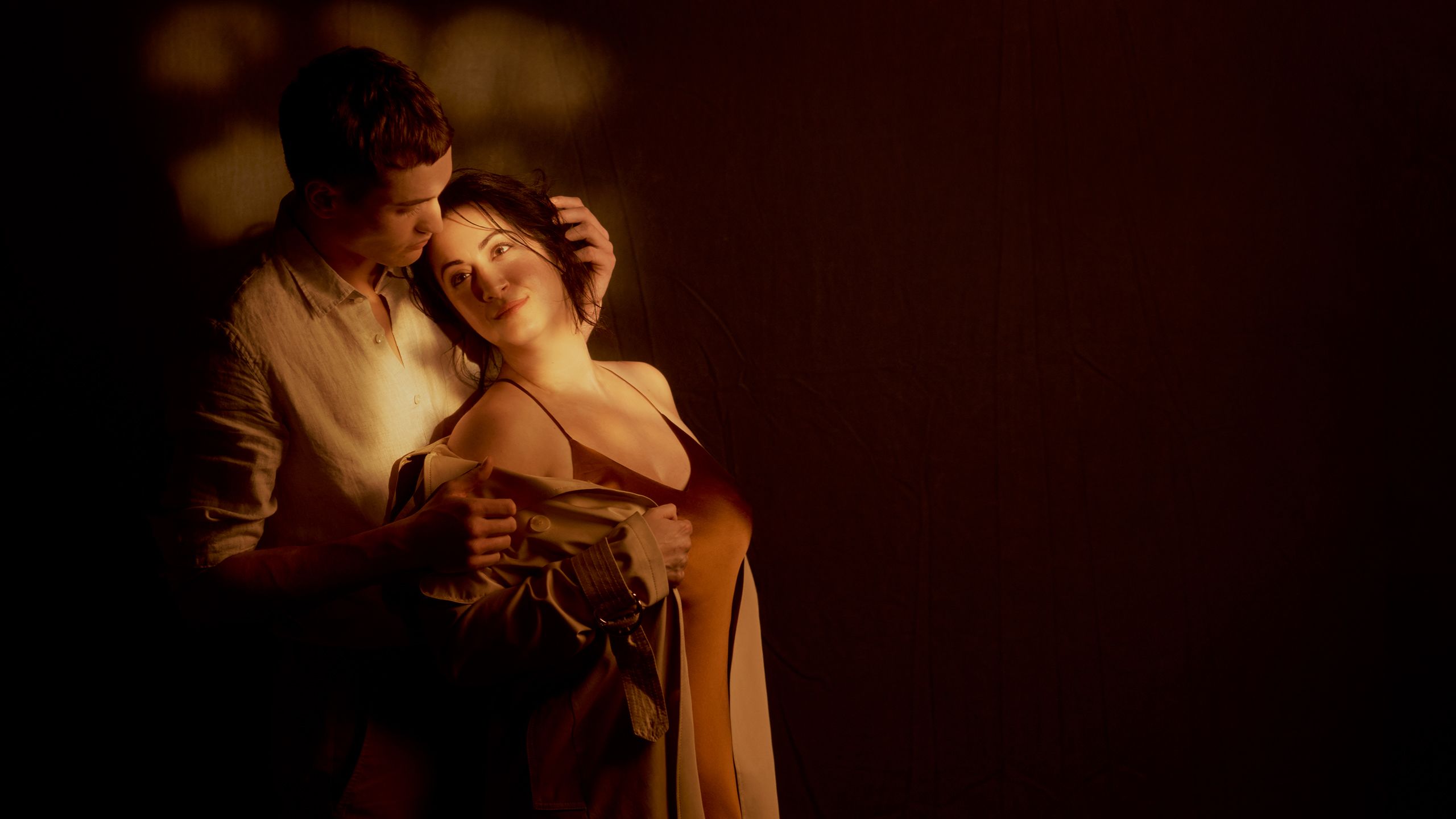 Sydney Opera House
23 & 25 March
A throne is not made for two… Which Queen will rule her country and his heart?
Every aria demands greatness. Some interpretations transcend talent to reach for the sublime. With its intense trills and stratospheric highs, Maria Stuarda calls for a true prima donna to portray the ill-fated monarch in this concert rendition of Donizetti's bel canto masterpiece.
Russian soprano Olga Peretyatko takes up the mantle of La Superba Montserrat Caballé and La Stupenda Joan Sutherland, giving us a Mary Queen of Scots of lyrical beauty.
Her coloratura finds its counterpoint in the darker tones of mezzo-soprano Carmen Topciu, who debuts as Mary's steel-hearted cousin Queen Elizabeth I.
Bound by blood but divided by their beliefs, the rivalry between Mary and her former ally, the brilliant Virgin Queen, couldn't be more bitter. Hanging in the balance is the English throne, and Leicester's love.
French bass Nicholas Testé is masterful as Mary's confessor Talbot while Indianborn Australian tenor Shanul Sharma makes The Earl of Leicester irresistible with a voice capable of "dazzling fireworks" (The Age) and "laser-like precision" (Limelight Magazine).
Let the power games begin!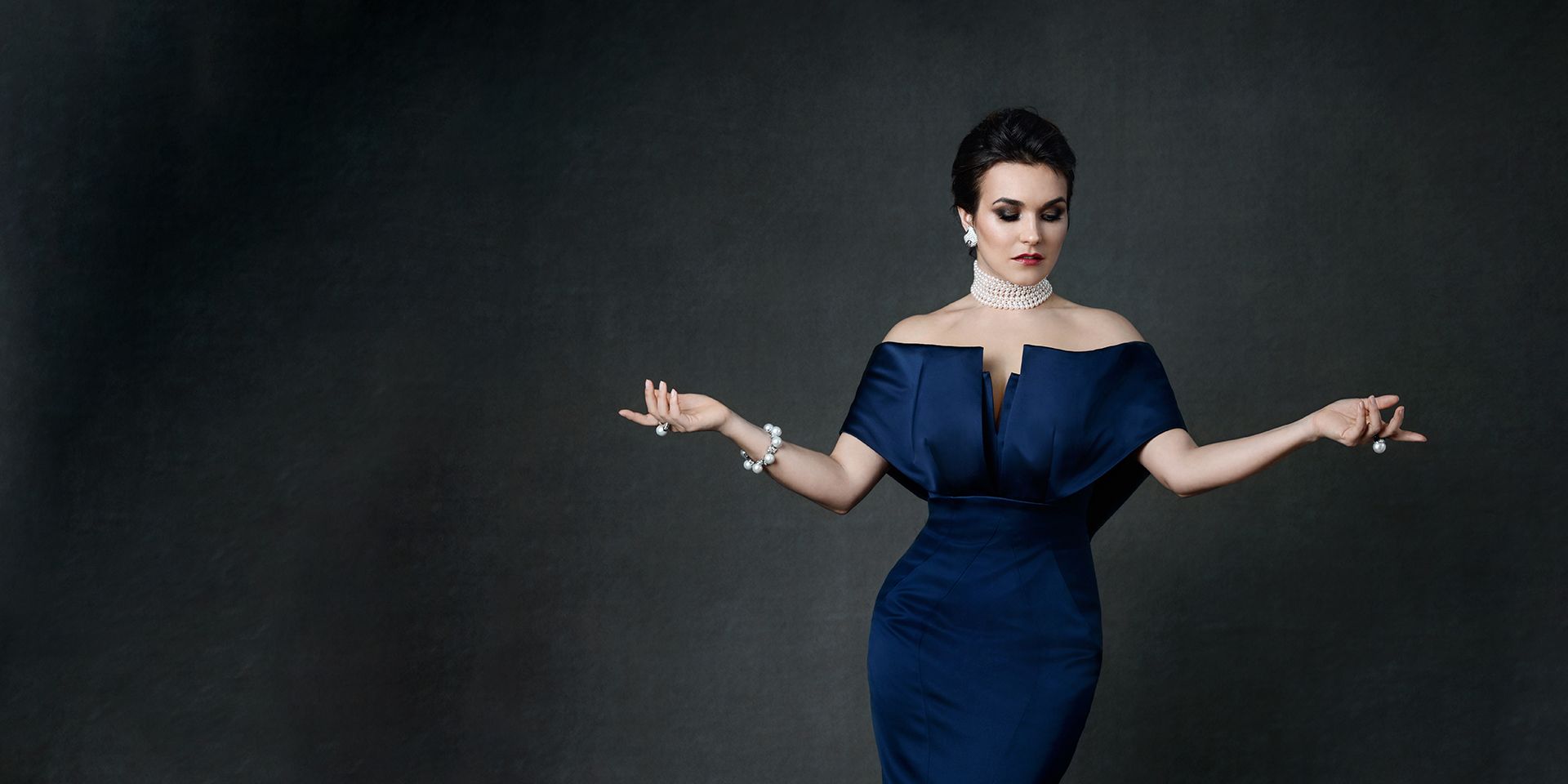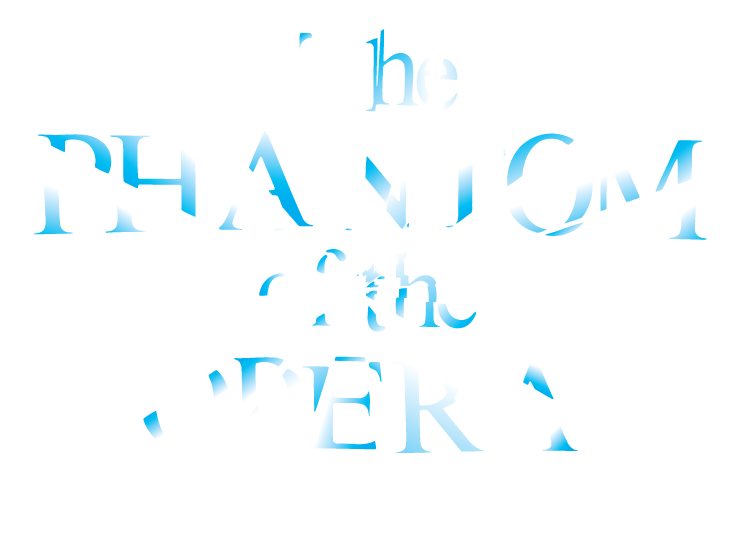 Mrs Macquaries Point
25 March–24 April
Experience the phenomenon as the Music of the Night resounds across Sydney Harbour.
The longest-running show in musical history is coming to the Handa Opera on Sydney Harbour stage in a dazzling new production.
This is The Phantom of the Opera as you've never seen it before. Under the stars, on a floating stage in front of the Sydney Opera House, with the Harbour Bridge and city skyline glittering in the background. With fireworks every night and themed pop-up bars and restaurants, this will be an unforgettable evening.
Having played for 35 years on the West End, and 34 on Broadway, this inspired interpretation of Gaston Leroux's novel remains one of the world's favourite musicals. The story of a mysterious masked man who lives beneath the Paris Opera House, and the beautiful young singer who becomes his obsession and muse, seduces generation after generation and continues to enchant long-time devotees.
Andrew Lloyd Webber's score — immortalised in one of the highest-selling cast albums of all time — is studded with melodies famous the world over: from the haunting beauty of 'The Music of the Night' and 'All I Ask of You', to the splendour of 'Masquerade', and the crashing chords of the title song.
Two of Australia's most in-demand theatrical talents, director Simon Phillips and designer Gabriela Tylesova, bring a whole new level of spectacle to the show's defining moments — the mirror, the journey to the Phantom's lair, the chandelier — on an enormous purpose-built stage over the water.
See them bring the Phantom's extraordinary world to life, complete with a massive cast of musical theatre and opera's top talents accompanied by a live orchestra hidden beneath the stage
STRATEGIC AND GOVERNMENT SPONSOR
PATRON-IN-CHIEF
PRINCIPAL PARTNER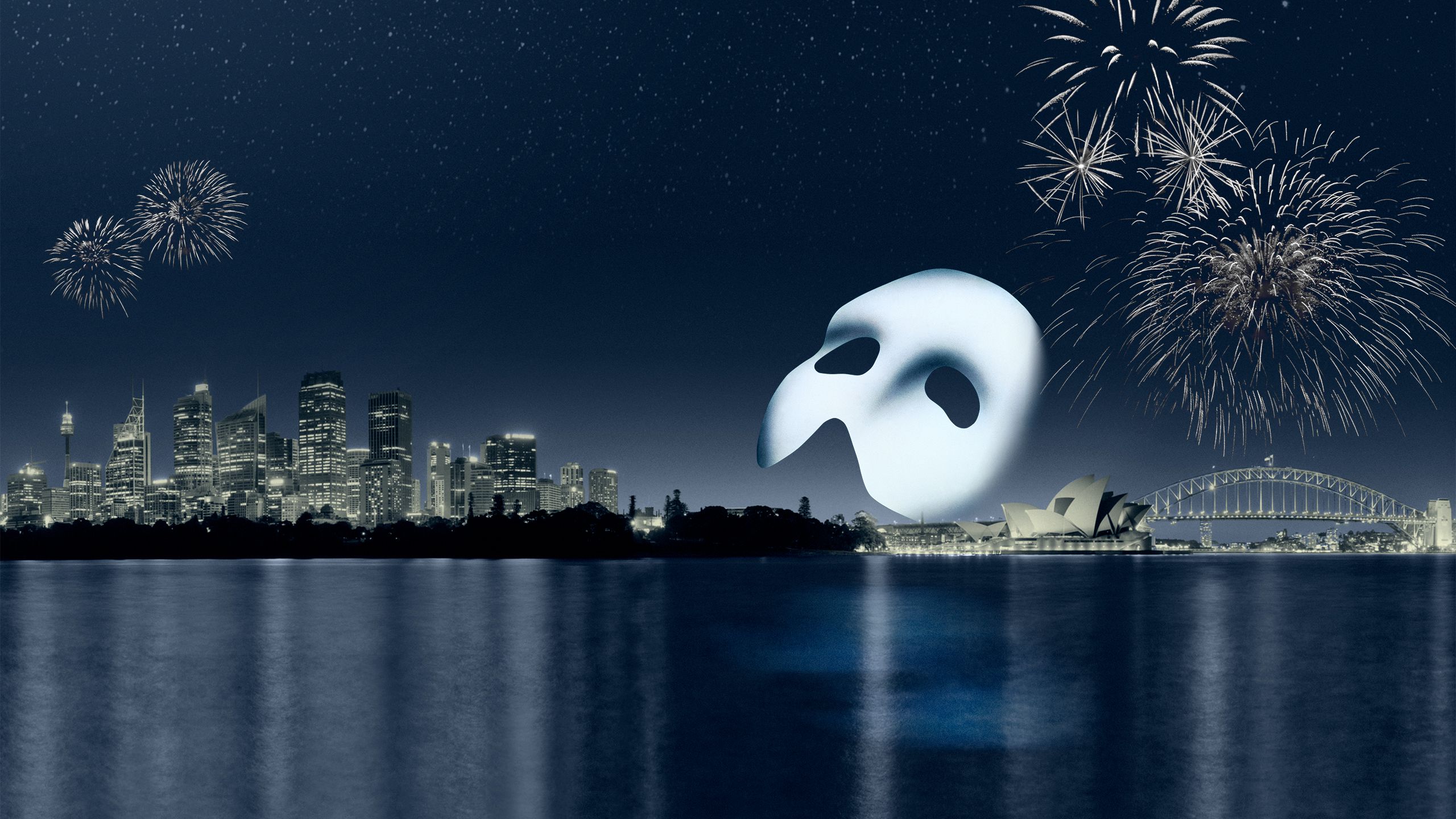 Sydney Opera House
29 June–30 July
Fluttering beauty, caught and pinned for his pleasure, bound, yet beautiful still.
Constrained, cocooned, caught in a moment of desire, Butterfly is incandescent. In her exotic embrace, Pinkerton finds paradise, then carelessly condemns his bride to purgatory.
Graeme Murphy's arresting production of Madama Butterfly takes a contemporary look at Puccini's alluring heroine using a towering digital set.
Fragments of film flutter across the stage, creating a dynamic backdrop for Murphy's vision of Butterfly. He draws on his roots in choreography to capture the grace and gravity of a story that begins in rapturous love and ends in the cruellest heartbreak.
Puccini's sublime music imbues this ageless story with impossible beauty, from the irrepressible famous aria 'One fine day' to the intense finale.
South Korean soprano Sae Kyung Rim's voice is in demand the world over and her Butterfly is richly nuanced. Coached by none other than Luciano Pavarotti, Italian tenor Ivan Magrì gives Pinkerton complexity and depth through his exemplary technique and timbre. His compatriot Carlo Montanaro conducts.
PRODUCTION PARTNER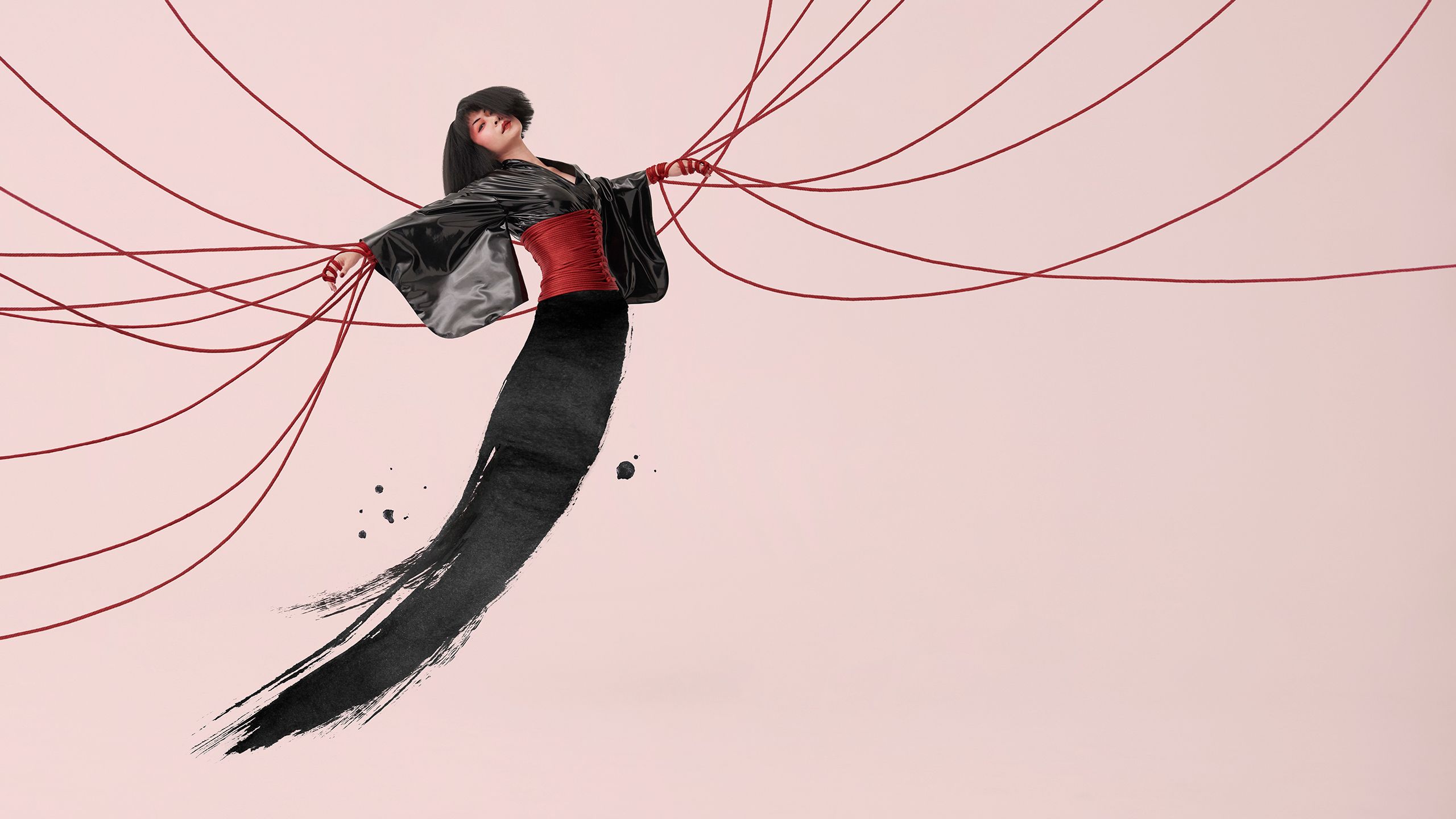 Sydney Opera House
5 July–4 November
Raise your glass, bat your lashes, it's Paris in the salons and you're the life of the party. He's staring at you, he's singing for you... Are you tempted?
Violetta wears velvet and lace and drinks only the finest champagne from crystal glasses. Her parties are legendary, her company desired. She's free and free-spirited, living outside society's bounds, and for the courtesan, it seems like the party will never end. Could a little love really change everything?
La Traviata is so popular because it puts a life we can only dream of on stage, with its risqué glamour, joys and sorrows.
Verdi's music sings of freedom with flying melodies, makes merry with rousing drinking songs and leaves us with passionate duets between breaking hearts.
This production by Elijah Moshinsky is one of our most successful, featuring lush party scenes in Paris and beautiful autumn afternoons in the countryside.
Lavish sets and exquisite costumes combined with Verdi's famous score offer the perfect way to experience opera for the first time, or the chance to revisit a favourite with an exciting new cast.
Home-grown talent Stacey Alleaume is rapidly gaining international recognition. Here, she reprises her role as Violetta after a stunning season in Handa Opera on Sydney Harbour
PRODUCTION PARTNER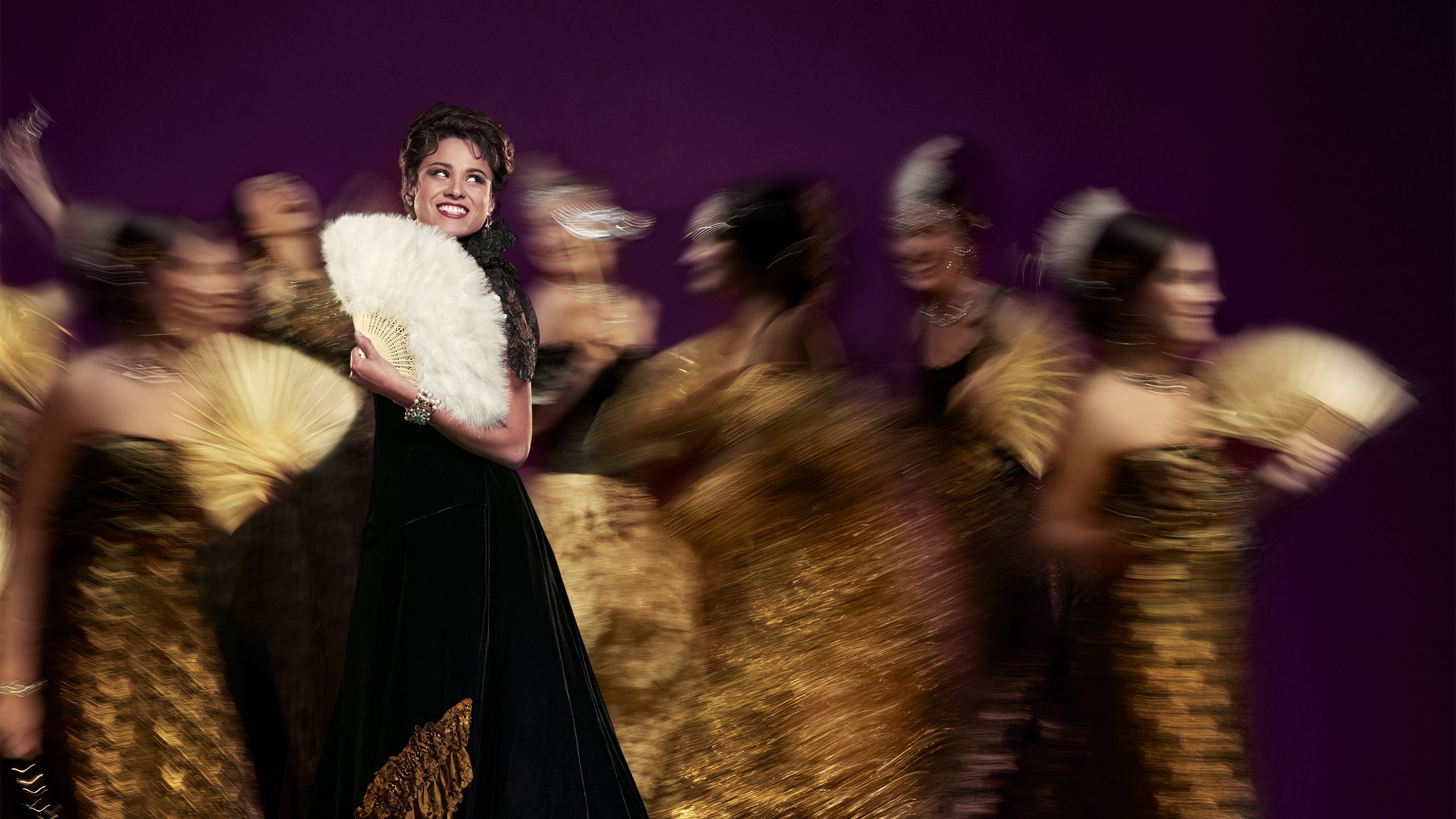 Sydney Opera House
15–30 July
This burning tale of gypsies, witchcraft, murder and recompense demands four of the world's most powerful voices.
Blinded by rage as her mother burns at the stake, Azucena throws the executioner's child into the flames. But in the darkness, she has made a fatal mistake, and it is her own child that burns. She seizes the executioner's child and raises him as her own: a family secret that will haunt the next generation until their deaths.
Verdi had a taste for high drama, and Il Trovatore has all the hallmarks of a great story, enhanced by monumental digital stagecraft: a love triangle, an intergenerational quest for revenge, and a woman willing to make the ultimate sacrifice for the man she loves.
But the real attraction lies in the sensational music: from the famous Anvil Chorus to the series of stunning arias penned for the four leads. It is some of Verdi's finest music, and demands the finest of voices. Hear the incomparable Leah Crocetto as Leonora, Elena Gabouri as the haunted Azucena, audience favourite Yonghoon Lee as the title character Manrico and Maksim Aniskin as Count di Luna.
PRODUCTION PATRON
PROUDLY SUPPORTED BY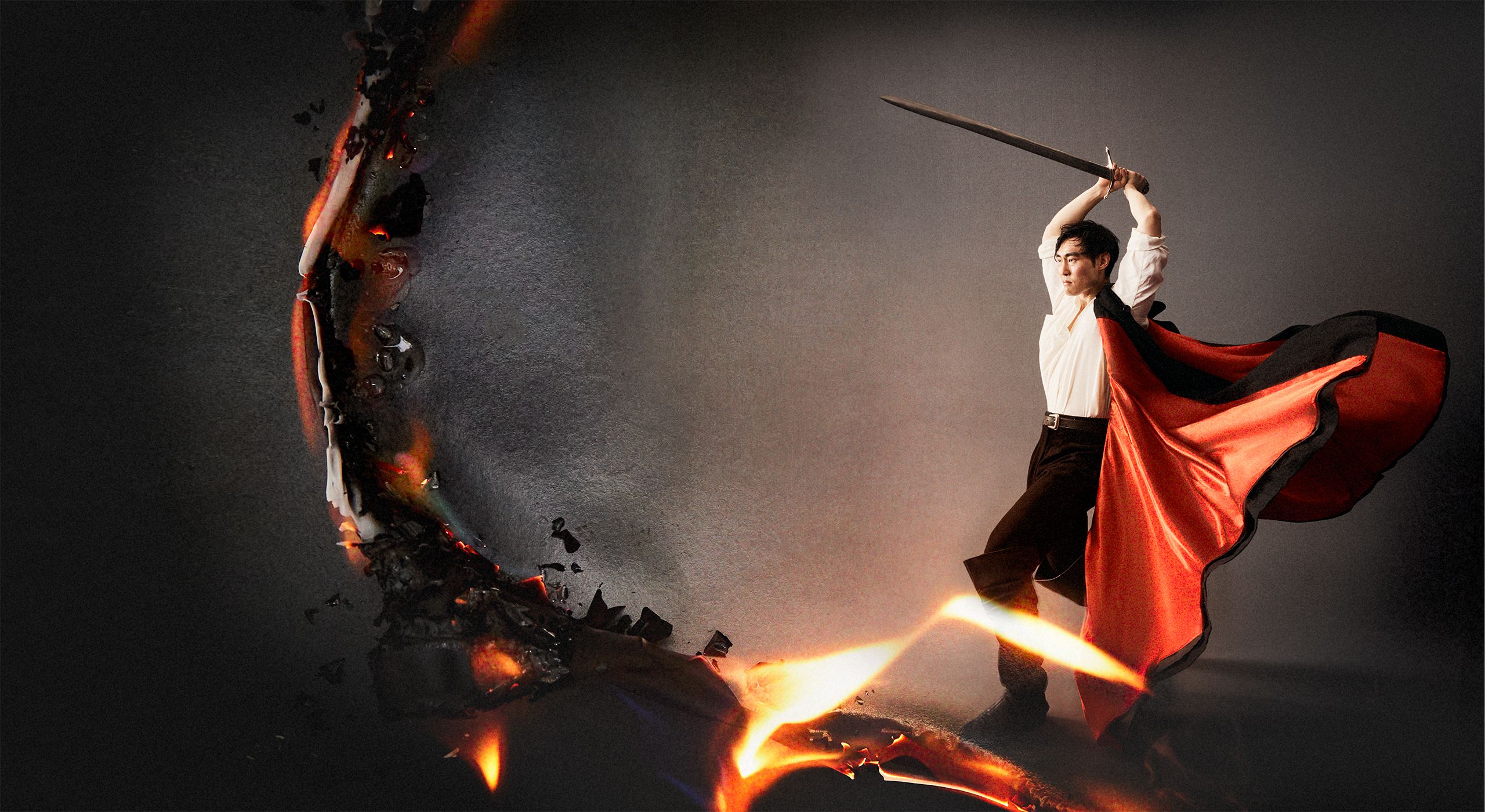 Sydney Opera House
29 October–5 November
The King of the Huns meets his match.
No one can stand in the way of Attila and his hordes, until a warrior woman turns his head. As he opens his heart to his prisoner Odabella, the barbarian king reveals his weakness.
The scene is set for one of the great revenge operas of the 19th century: an early Verdi in the vein of Aida.
In the prelude, a mournful cello draws you down into the gravity and turmoil of war. Verdi's score is full of darkness, rhythm and life, displaying the composer's gift for creating emotion.
This co-production with La Scala was a tremendous success at its Milan premiere. It's a "blockbuster spectacle" (Financial Times), with four vivid characters, two live horses and plenty of crowd scenes.
Director Davide Livermore fuses video projections with colossal set pieces to create an awe-inspiring world for Attila.
World-renowned bass Ildar Abdrazakov sings his acclaimed Attila. Natalie Aroyan is Odabella with Diego Torre as Odabella's lover Foresto. Marco Vratogna performs as the Roman General, Ezio.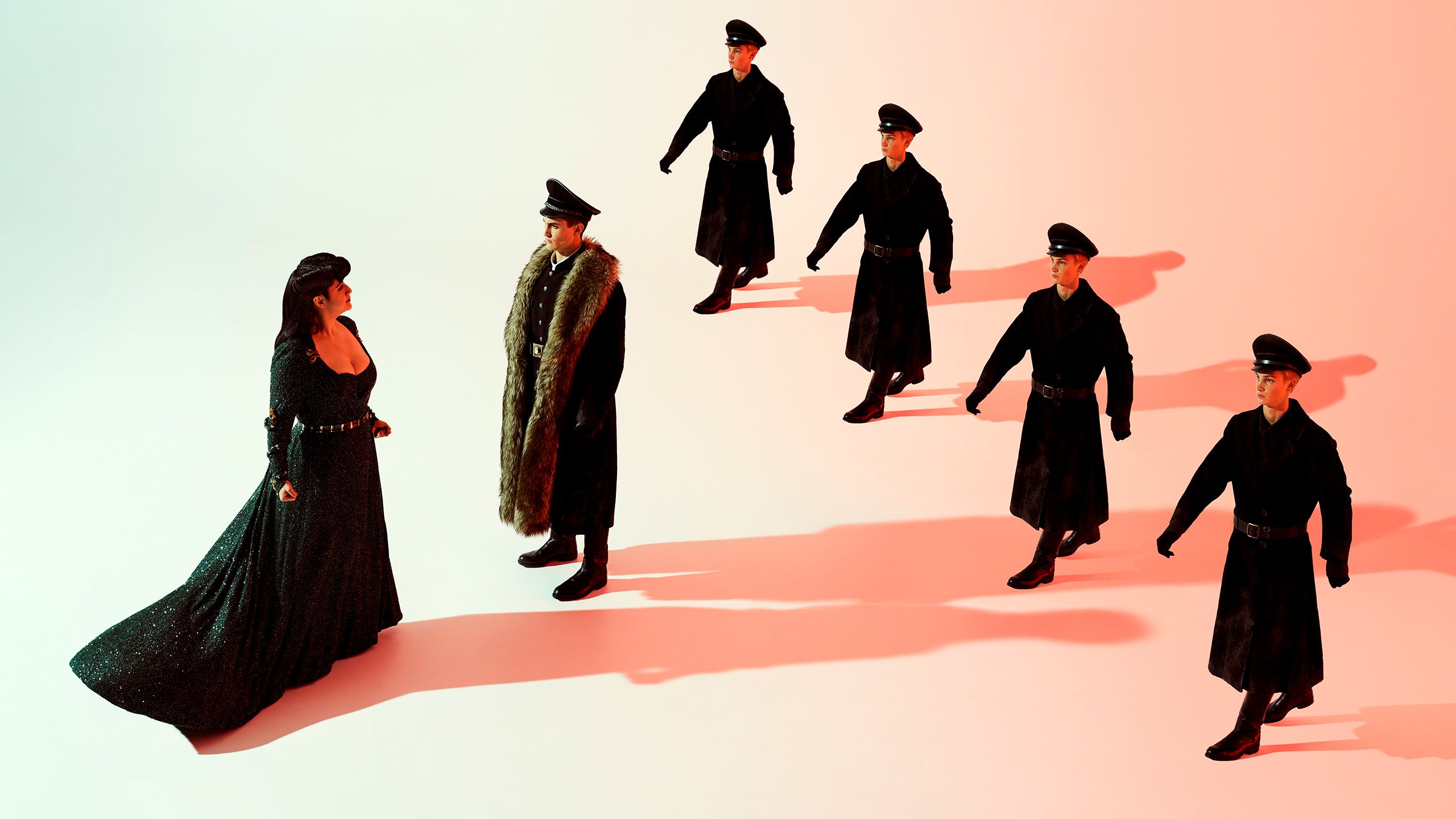 Bolt Wharf, Cockatoo Island
25 November–18 December
The ultimate femme fatale is back, in a brand new island performance in the middle of Sydney Harbour.
Carmen tosses her hair, stamps her feet and the whole world falls under her spell.
Revel in the irresistible Spanish tunes, sultry story and dark undercurrent of Carmen. You'll hear the flirty Habanera and famous Toreador Song amid a spectacle that features fire-twirling, car crashes and fireworks.
Your night begins with a ferry ride across the glittering water to the world-heritage listed sanctuary of Cockatoo Island. Step off the boat and you're surrounded by layers of history. Once a meeting place for the Eora Nation, the site is now dotted with the industrial relics of a century of ship-building and architectural marvels dating back to Sydney's convict past.
Today, the island is a world-class contemporary arts venue, hosting everything from the Biennale of Sydney to live music concerts. It's the perfect backdrop for Bizet's gritty tale of fate and freedom.
Raise a glass with friends and grab a snack from an array of pop-up eateries on the foreshore before settling in under the stars for an unforgettable night out. You can even sail right up to the event and book a mooring to watch the show.
STRATEGIC AND GOVERNMENT SPONSOR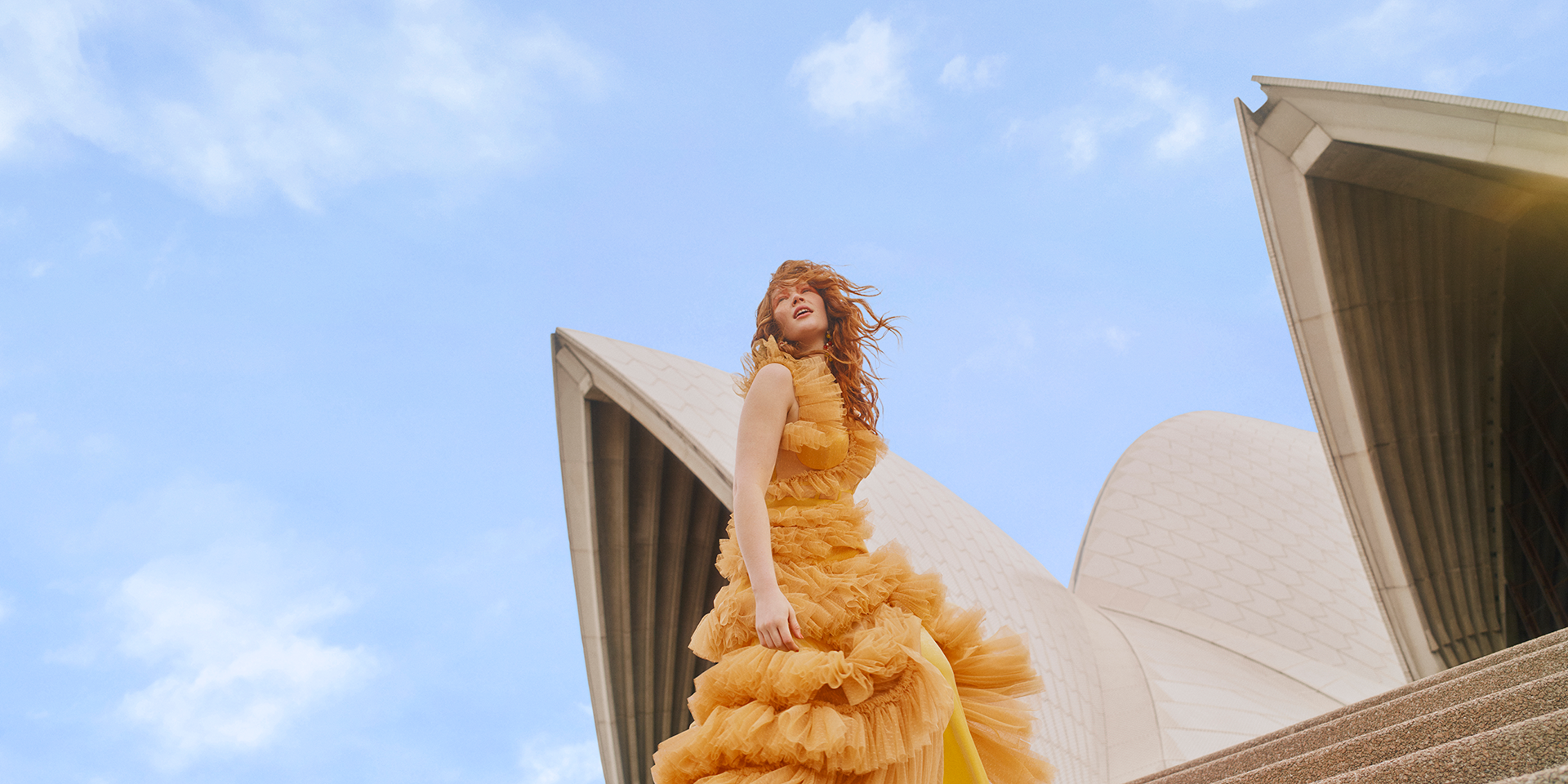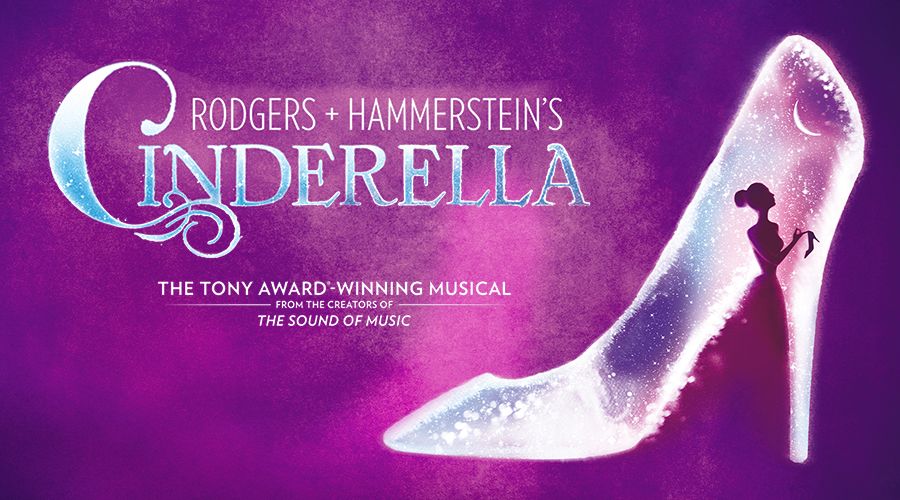 Cinderella
Rodgers & Hammerstein's Cinderella is the Tony Award®-winning Broadway musical from the creators of The Sound of Music that delighted Broadway audiences with its surprisingly contemporary take on the classic tale.
This lush production features incredible orchestrations, jaw-dropping transformations and all the moments you love—the pumpkin, the glass slipper, the masked ball and more— plus some surprising new twists! Be transported as you rediscover some of Rodgers and Hammerstein's most beloved songs, including 'In My Own Little Corner,' 'Impossible/It's Possible' and 'Ten Minutes Ago' in this hilarious and romantic experience for anyone who's ever had a dream.
Sydney Lyric Theatre | 25 November–18 December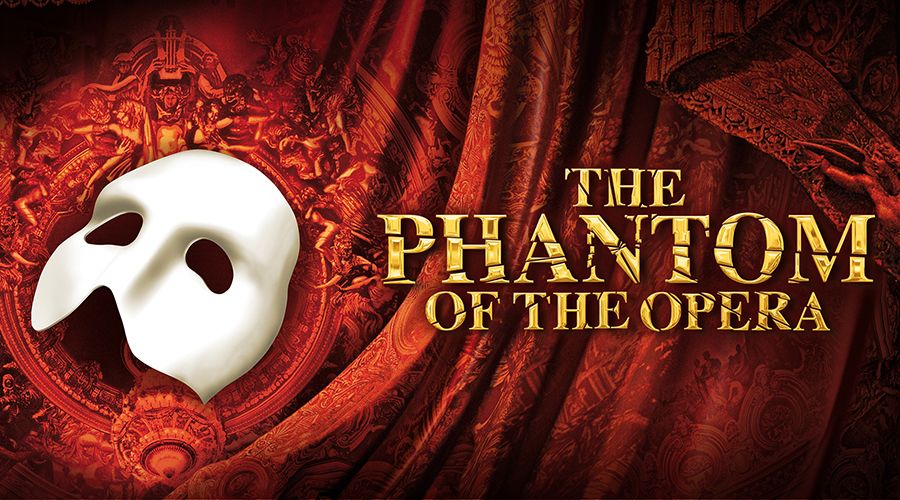 The Phantom of the Opera
Experience the phenomenon of one of the most successful musicals of all time, when Cameron Mackintosh's "simply epic" new production of Andrew Lloyd Webber's legendary show makes its Sydney Opera House debut.
The thrilling score and beloved story of a flawed genius who haunts the Paris Opera House has enchanted audiences for decades. Now, you can enjoy hits including 'The Music of the Night' and 'Masquerade' in a new staging featuring the famous chandelier, brand new scenic design, stunning special effects and the Tony Award®-winning original costume designs. Critics called this production "bigger and better than ever before" (Yorkshire Post), "stunning, intense and spectacular" (Sunday Express), "gorgeous escapism" (The Scotsman)
Sydney Opera House | 25 August–16 October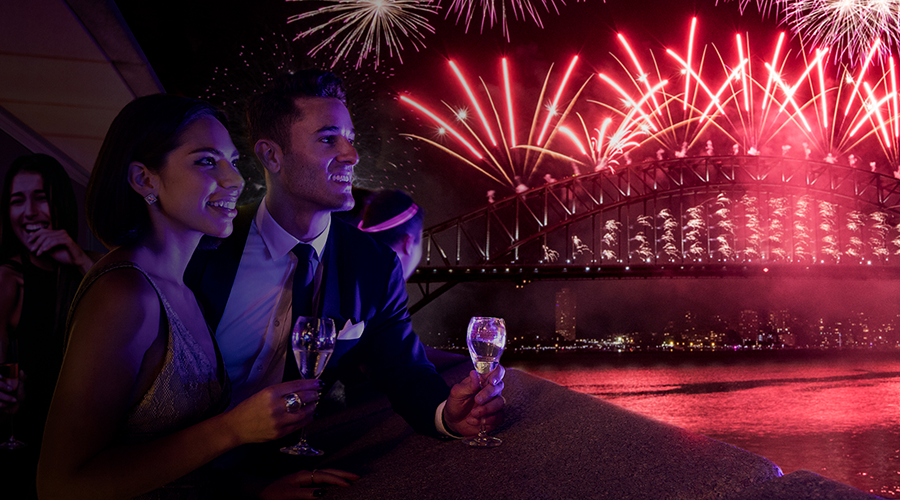 La Bohème on New Years Eve
On a freezing Christmas Eve, love sparks. Two hands meet in the dark and four friends' lives change forever.
Dress up to the nines, kick up your heels and leave the crowds behind as you stroll towards the iconic sails. Enjoy a magnificent pre-performance dinner or a drink overlooking Sydney Harbour before you take your seats for a sumptuous production of Puccini's La Bohème. After the show, make your evening unforgettable with tickets to our exclusive Midnight Party.
Sydney Opera House | 31 December 2021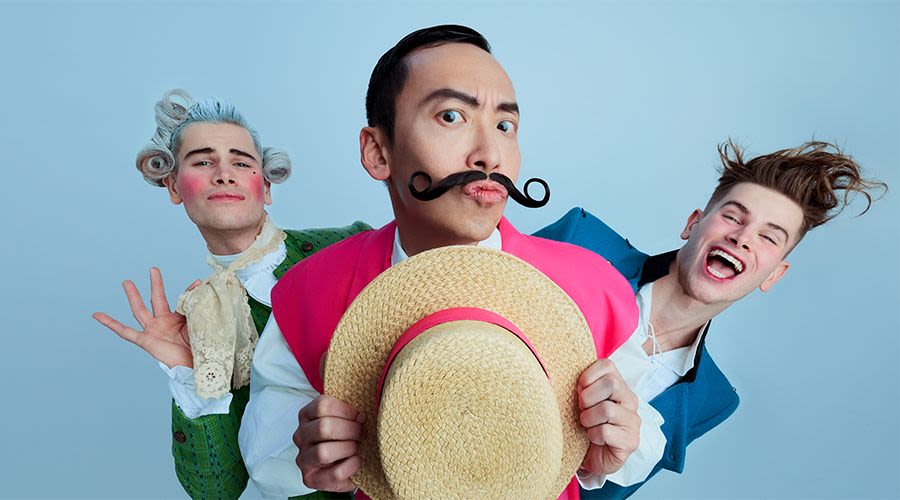 The Barber of Seville
Beyond haircuts and beard trims, this canny barber is the city's matchmaking maestro!
Almaviva is wealthy, stealthy and head over heels. Smitten Rosina is witty and pretty with razor-sharp smarts. She's also inconveniently betrothed. They need a plan. Time to call on: Fi-ga-ro! Figaro! Figaro! The stage is set for comic chaos. Our enterprising barber Figaro has wits and tricks as sharp as his scissors. It takes all of his clever disguises, subterfuge and scheming to wrangle a romantic encounter for the would-be lovers.
National Tour 2022
Why subscribe?
Book your subscription package and receive:
priority booking
free ticket exchange to another opera or date, when plans change
discounted dining 
special offers from our partners and friends in the arts, culture and food scenes
shopping vouchers & discounts
opportunities to win exciting behind-the-scenes experiences